A heroic tale : Big Data and its fight against Covid -19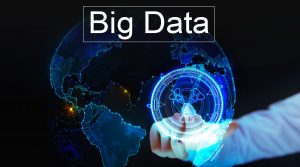 "Data is a precious thing and will last longer than the systems themselves." –  Tim Berners-Lee, Inventor of the World Wide Web"
According to Gartner, "Big data is larger, more complex data sets, especially from new data sources. These data sets are so voluminous that traditional data processing software just can't manage them. But these massive volumes of data can be used to address business problems you wouldn't have been able to tackle before."
Big Data has been in use in various domains like Education, IT, Banking industry, manufacturing industry, Marketing, and so on so forth.
In recent times, we have seen that even Health industry is moving towards technology driven work. Usage of IOT, Artificial Intelligence and now even Big Data.
Big Data is a revolution.
But can this revolution become a source of transformation in a pandemic like Covid – 19?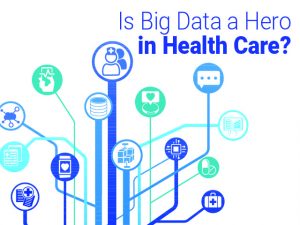 Covid – 19 or commonly called as Corona Virus, has created a havoc around the globe with devastating impacts majorly on the different economies. Not just this, the spread of Novel Corona virus was earlier declared a pandemic by WHO, sending intimation across the globe.
It just reminded me of a similar situation happened like years ago in past where Spanish Flue created a crisis situation in 1918 killing nearly 100 million people, where the economy went down the hill and was called a pandemic attack.
So yes, it is true now that History repeats itself.
Everything is same yet different, in both the cases of crisis.
The question is what's different??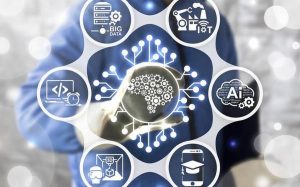 The simple answer is TECHNOLOGY.
The spread of information around the globe with the help of technology is as fast as the spread of corona virus!!
The consequences of COVID -19 is unsettling. The number of deaths across the globe is increasing at an increasing rate, daily.Corona Virus is affecting 210 countries with nearly 28 lakh cases and approx. 2 lakh deaths with over 8 lakh people being recovered.In India, there are about 24k confirmed cases of Corona, approximately 700 deaths and nearly 5k people have already recovered.
From where does this data come from?
Did anyone count them manually?
Did we think about that how and from where so much amount of data is created?
Let me introduce everyone to our real time HERO –BIG DATA!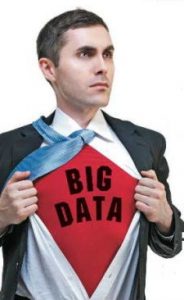 BUT THE QUESTION REMAINS UNANSWERED!
Let's have a clearer view of what's happening.
Scientists and researchers across the world are acting fast to develop a vaccine for COVID-19 before it comprehends the full extent of damage around the world. How will they get data about the affected people?
Big Data is a savior for these scientists as it creates wonders via sharing the health data, modelling of the data and then may be analyzing the data which could help the researchers. This is a surprising element, as earlier it was questionable that how health industry can use such technology for the treatment. But nothing is Impossible, says a wise person. The use of Big Data at this time, in the industry has shown fruitful results.
How Big Data can be made available?
Social Networks – One can't imagine how much data is created over social media. It can provide a large chunk of basic information like the demographics and location.
Mobile Networks – Thanks to the Big Data tools, it helped in creating the data over clouds, which provide the information related to location.
GPS system in the mobile, is also an important resource of information.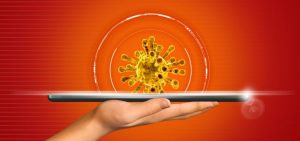 "While the pandemic is having a dreadful impact on companies at scale, mature ones are taking a pause and rethinking their analytics approach," said Anil Bhasker, business unit leader, analytics platform, IBM India and South Asia.
Facebook has started working with Harvard University School of Public Health and National Tsing Hua University in Taiwan so that the movement of people is shared with high resolution maps which would help in forecasting the spread.
Google is coming up with a small-worn temperature patch that transmits the data to phone app. And Voilla BIG DATA is created.
The World Health Organization (WHO) recently said that big data has become a major part of China's response to COVID-19 like installation of thermal scanners in the stations to identify the people who shows some symptoms and the data is created. Imagine lakhs of people travelling daily, and lakhs of data!
Amazon Web services is launching a project where the biomedical researchers can have free access to open data sets and analytical tools.
The analytical tools used on data can be used to eliminate the false tracks and narrowing down the potential targets.
Even social media can be helpful for the same. The researchers can learn about how people are bearing the burdens and stresses of the pandemic!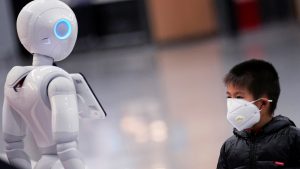 Parting Thoughts:
The outbreak analytics takes all the available data, and then processes it through machine learning and AI and use Big Data Analytical tools to create models for the disease to analyses and predict the rate of infections. Companies and governments worldwide are tapping the location data of millions of internet and mobile phone users for clues about how the virus spreads and whether social distancing measures are working. That's the specialty of Big data! You just walk and go somewhere and you don't know if the data is being recorded!
It is rightly said by Jeff Weiner, "Data really powers everything that we do."
The use of Big Data in fighting the Covid-19 is a long battle yet it will be a heroic tale that everyone will have witnessed.
BRIEF PROFILE
Palak Bhatnagar is a student , pursuing PGDM in Finance and Business Analytics at New Delhi Institute of Management , New Delhi . She is a finance enthusiast , a versatile person who likes to explore . She is a keen learner with an objective to learn and grow.