How Companies Can Turn To Digital Marketing To Survive COVID-19?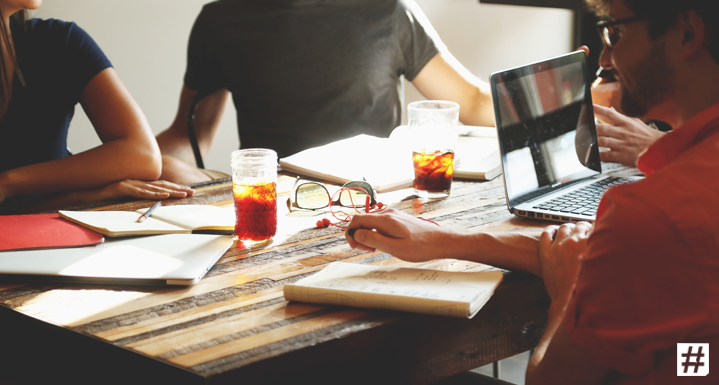 There are a few problems that if you ignore long enough, they might go away. However, the COVID-19 pandemic isn't one of them. It has already had a considerable impact on every aspect of our lives and businesses – big and small – have been impacted by this crisis. In such a scenario, the only thing that appears to be the ray of hope is the assistance of technology.  
In many cases, the ability to adapt to the new digital landscape will act as a deciding factor, determining whether or not an enterprise will make it through the tough times. All enterprises across sectors are trying their level best to leverage digital solutions to sort their operations and stay afloat. 
Even when it comes to marketing, clearly, going digital is the winner, and companies, even the ones who probably didn't have a Facebook page before, will eventually have to move to social media marketing, content marketing, SEO and influencer generated campaigns. Considering this, reaching out to digital marketing agencies will become the need of the hour. 
For months to come, one's current clients and prospective clients are going to be less eager to the idea of letting one walk in and shake their hands. Sadly, no one has an accurate idea of how long this might last.
In order to adapt to the changing times, there are a few things that one should keep in mind. Let's look at them. 
Be Vocal With The Customer
The initial step is to start a dialogue that will take place between businesses and customers. For companies, which earlier never engaged with their customers that much, now is the time to build connections and engage with them on a regular basis. One can start by taking the following steps. 
Send a coronavirus email.

Let your customers know how you're coping with the current crisis situation. Update them on the things that might impact them. 

Newsletters can help.

Try to mention all the necessary steps that one has been taking in an existing newsletter. Companies that already have a newsletter can alert subscribers about any upcoming changes in the next edition.

Announce on social media.

Make an announcement on all the social media platforms one is a part of. A public post on Facebook or Instagram or other platforms to inform customers. 
Build A Social Media Presence
Due to the lockdown, more and more people are self-isolating and practising social distancing, and their only source of information (and entertainment)  is the internet. 
According to a report by Facebook, a 70% increase in time was shown on the application in Italy. Then around March 2020, a survey was conducted in the U.S., it was found that 43.1% social media users would use Instagram more if confined to their homes while 63.7% and 62.3% said their usage of YouTube and Facebook has increased since the lockdown was imposed. 
This is the time you should bank on social media. Leveraging social media to build a brand presence can be an excellent idea in the current scenario. Brands can try to put out useful and informative content backed by viable sources, to engage their audience and interact with them on a regular basis. 
Create Advertisement Campaigns Online
We know, running an online campaign can be overwhelming for many companies that relied heavily on word-of-mouth or traditional media. While customers can still be excellent ambassadors, however, an online campaign can spread the news much faster and with much less effort.
Explore Content Marketing
It might be an indirect form of advertising; however, it is still a highly effective way to connect to your target audience. Whenever any business creates and then shares some insightful articles, infographics, other kinds of content, it garners engagement. This is great for brand awareness. Brands should strive to provide relevant content to their audience and present themselves as a source of information. 
Ritesh Singh, MD, ARM Worldwide, throws some light on this. "Most of us have explored innovative forms of technology and automation in a few processes of ours across finance, HR, marketing etc. However, now is truly the time to embrace it as the backbone of the organisation. Synchronisation meetings explained in the point above can benefit a whole lot by using software and technologies to record daily task logs across different departments. My workforce and leadership team have effectively made use of Basecamp – a project management and team communication software. This has helped us lower dependency on each other with a centralised and easy-to-use platform for important data and reports. Since we're in the consultancy business, this has also reduced redundant back and forth on both an internal and external level." 
To conclude, it is important to mention that we must try to incorporate all of the aforementioned things to our business and treat it as the bible. Moreover, there are various companies that provide an array of uber digital marketing services to different clients and businesses, and one can always hire them to help solve the current problems. Things we thought were normal have become obsolete in the new normal. it is time we get into problem-solving mode and look for new-age solutions to these new problems.