Recession proofing organizations – Thinking Series 3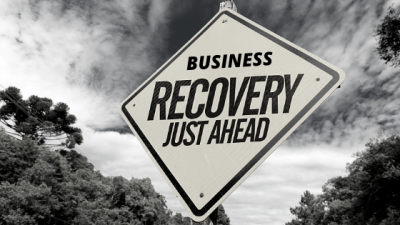 This is a continuing article from my previous article,  related to business undergoing recession and need to recover from recession within a year.
Recession will not leave anyone, and no one can escape, however, some organizations will provide specific medicine to reinforce their organizations to transform their capabilities. It the transition leaders choice to which what to apply and where to apply. Already a slow down economy and now it is hit by Corona Virus hit flattened. How to transfer is a major challenge. Governments are offering special packages to overcome the current challenges; however, to bring the organizations efficacy back and manage it through the recession is a significant challenge. How to transform talents and skills that support and enable the recovery? To succeed in this recovery transformation, a considerable challenge is facing organizations. Tough decisions may have to take. consolidate and recoup the organizational competence, is critical to support customer serves and operational process
Three critical points to note:
Identify right talents, skill gaps and the choice of new methods for recovery and growth is critical
To measure the magnitude of the recovery transformation along with talent transformation for recovery.
Do not miss the boat of digitalisation / initiatives of digital transformation
Automation of the business processes is in the process, and that will continue as a critical process efficiency enabler. It is a fact as well as from the reports, that automation is replacing human jobs. People with digital skills will play a critical role ahead in the organization, while others have to adopt these news skills or need to move out for other areas.
Role digital transformation critical, even during recession
Automation, digital platforms, and other innovations are changing the fundamental nature of work.
Automation of the business processes is in the process, and that will continue as a critical process efficiency enabler. It is a fact as well as from the reports, that automation is replacing human jobs. People with digital skills will play a critical role ahead in the organization, while others have to adopt these news skills or need to move out for other areas. For certain business near to 50%, there are of jobs will be automated in the U.S. by 2035 – as per the research Oxford Martin Program. So employees are voluntary taking training, update their knowledge and skills in these areas, even without the support of the employer. Especially in recession recovery status, companies may not have time as well as funds for training.
Here the critical point is employees need to understand their skills, market skills, recovery skills, and ramp-up at the earliest. That is a crucial challenge for the employees. In the Information & Technology space, 60% of employees who work in invest their own time and effort in their development without waiting for their employer.This is precedence for all sectors and business processes
The digital skills gap is real, and businesses need to act quickly to make sure they don't fall behind and have the very best people, with the right skills, in the correct roles. Those that do are the ones most likely to meet this challenge head on and find success far into the future. Already research concluded that by 2030, the global talent shortage could reach 85.2 million people—costing companies trillions of dollars in lost economic opportunity.
Role of Employee during the transition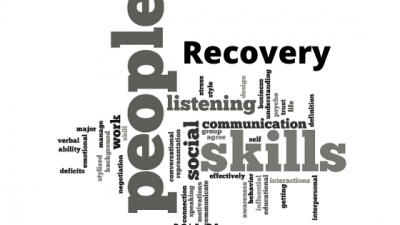 Any transition or recovery must happen with people. During the recovery period, people skills are the lever for organizational performance. Yet many corporate transformation programs begin without much support for people involvement, which will eventually fail. Business leaders must know the people of the organization, their leadership skills to solve the current challenges and move one. There must provide visibility of people skills to the CEO and recovery control room. Few internal specialists and by armies of consultants. These initiatives should integrate larger groups of employees with a double aim: the development of skills and support for change.
Develop organizational skills strategically for recovery. People-oriented recovery transformation forces business leaders to rethink the aggregate skills inventory and skills management. They need to identify the required organizational competence and current competence. The right information about the organizational competence, talents and skills are critical for each step to make during the recovery period.
Acquire a repository of leadership skills, core competencies, functional skills and techniques for recover mechanism. This repository must provide an update of job skills and competencies. For some cases, customer, partners can be part of the organizational recovery, to develop organizational skills matrix for recovery and transition
Report the digital skills inventory to senior management to measure the gaps and their reduction as the transformation takes place.
Connect with your employees and share the recovery job skills profiles. Employees can put their proficiency rating for required job skills profiles. Team leaders can go through job profiles, and people skill profiles.
Tough decisions for recovery: Nothing personal
Once Recovery Managers get a clear clarity on the skills profile of each employee, the employability score and outcomes work in places. The lay off employee list will be prepared, and various options must be given as per the status of the organization status. The employee must be able to work out several possible scenarios. A defensive scenario in which employee assesses his chances of keeping his/her position, an offensive scenario from which employee takes advantage of the situation to move towards new responsibilities.
◦ First believe it! Employee cuts are not at all personal
◦ Upsets are common, but it should not lead to obsession or depression.
◦ Keep optimism, instead of pessimism after job cuts, or it else it leads to dangerous situations
◦ Keep in touch with x-colleagues and build new relationships
◦ Get some references from your colleagues and use them for the next places.
◦ Get informed. Spend a lot of time there (read the press, blogs, net, etc.). Who recruits, What works well?
◦ Focus on the skills you have the competence or plan to upgrade the skills. Profile your skills for business recovery
◦ Do not sell-off. Beware of the counterproductive effect of offering to accept anything to work.
◦ Show that you are active. Recruiters seek active and operational profiles very quickly during a crisis.
◦ Ready for adaptability
◦ Maintain morale and adopt a Positive Attitude!
Its ideal time for Business leaders and HR teams to utilize their skills and their versatility in business recovery. This versatility will allow leaders and their teams to redeploy skills according to priorities and cut through the troubled time.
Leaders and recovery managers may have to plan for short-term and long term actions: Take logical decisions, at a lower cost and without obligations. Quite logically, one of the levers for employers to manage the crisis as quickly as possible is to utilize the internal staff, trainees, hire and reduce the recovery period. Recruiting full-time executives will be an expensive process unless until it is too critical requirements. Favor internal mobility over the recruitment of external resources would be ideal. For the employee skills management and right talent identification, profiling of skills is a critical process that you can start, that includes support functions as well.
The strategic response: optimizing resource management with a powerful and quality tool
For companies that do not yet have one, the drop in activity is an appropriate time to acquire an e-recruitment tool due to the low flows. This option is also part of a cost reduction logic and in particular allows significant savings on sourcing: dissemination on the corporate website is free, unlike job sites or other external recruitment agencies.
This epidemic will hamper economic growth, businesses, business relations, jobs, layoff, and slow the growth of the economy. At one end, labour shortages and on the other companies will do layoffs. There will be call to action to hire-skill-up- fire for this recovery.
Business leaders, HR leaders and Recovery Managers have to take proactive steps such as identifying the talents for recovery and critical organizational competence for survival. This will help to initiate the recovery plans and execute it well to bring the growth curve back in track. But be prepared for business as unusual. Best of Luck!