Start-Up Vs COVID-19 : Who will win ?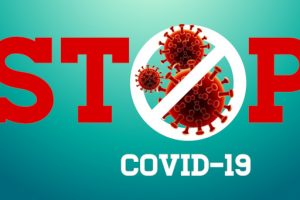 The COVID-19 pandemic is rapidly putting the start-ups and small business in a very novel situation. This crisis, is leaving a negative impact on the company's operations and financial position. But still, it has given a lot of opportunity for the startups to work on, and prove how innovative they can be in such a challenging situation.The challenge to fight Corona-Virus is open to all type of startups, companies and innovators, which can definitely fill in the gap between the demand and supply of essentials to fight the COVID-19 crisis.
Startups are already on their hustle mode to deal with the situation.
Let's look into some of the initiatives taken up by the start-ups around the world –
BlinkIN – This is a start-up from Center of excellence Bengaluru, which has established remote tech support at the COVID-19 Huoshenshan field hospital in Wuhan, to install air handling units, to track the cases of the Corona Virus. The technology basically is used to monitor and manage air handling units in the hospital.
DronaMaps – Another start-up is a product of Center of Excellence Gurugram, with the help of NASSCOM COE IoT and AI, developed a live dashboard to track COVID-19 patients and their activities, in the quarantine situation. This will help in finding out positive cases, suspected cases, quarantined individuals and the ones who are hospitalized. It is even working with governments of Haryana and Punjab government associated bodies to fight this deadly virus. To mention, NASSCOM Center of Excellence – IoT and AI is part of the Digital India Initiative to jumpstart and drive the emerging technologies and help the startup ecosystem in India.
Oddle and FirstCom(DBS) – DBS, a Digi bank app based on Singapore, is working with two startups Oddle and FirstCom, to help the cafes go online and provide food to the people. It has decided to provide food and beverage establishments so that they can set up an online food ordering site in just three business days. They will be giving a branded e-menu with integrated shopping cart, order management and payment gateways.
Seegene – It is a Seoul-based diagnostic company, which developed a diagnostic kit for Covid-19, that reduces the time to get results from 24 hours to just 6 hours. The company uses Artificial Intelligence powered automated production system to produce these tests more quickly.
MiCo BioMed – A start-up, which has developed a rapid molecular diagnostic system that could detect whether a patient is positive in just an hour.
Ahram Biosystem and Doknip Bioharm – Two biotech start-ups, teamed up and produced a portable, battery – powered scan device that can identify the virus in just 30 minutes.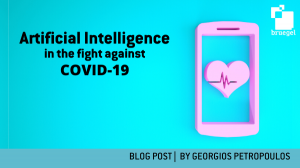 HOW INDIAN START-UPS ARE GEARING UP AGAINST THE CHALLENGE?
Few Indian start-up founders came together and collaborated with various leaders, government agencies and influencers promoting the awareness of this virus spread. The collaboration is tentatively called as FOUNDERS AGAINST COVID, where they are in the process of developing an app called Quarantine app, which will track the patients who are in home quarantine and those who have actually tested positive. Some of the startup founders who collaborated are Mayank Bidawatka, co-founder Vokal, Mekin Maheshwari, co-founder org, Urban Company.
Another Startup which is based in Gurugram, STAQU, launched a new Thermal camera which detects individuals with a body temperature more than 37 degrees Celsius and alerts the system. The team which built it is the video analytics team JARVIS, not the IRON MAN one definitely! With a range of up to 100 meters, the camera is able to identify multiple people at once. It has a sensitivity range from- high sensitivity range of -40 to 160C or -40 to 320F, whereas the low sensitivity of -40 to 550C and -40 to 1022F.
Our Indian Researchers of IIT, DELHI is not so behind in this race, as they developed a method/test to detect COVID-19 which is very affordable. The National Institute of Virology, Pune is in the process of validating the test on some samples.
A group of students at the Indian Institute of Technology (IIT), Guwahati, has a startup named "RACERFLY", which developed a drone with an automated sprayer to sanitize large areas including roads, parks and footpaths, to prevent the spread of coronavirus. The drone will help in sanitizing large areas by just one person spraying and monitoring while using a mobile app, which will eliminate the need of cleaners and follows the rule of social distancing.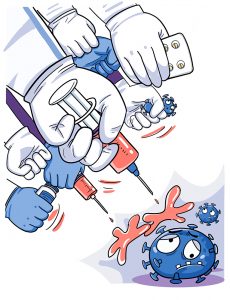 Not just this, Department for promotion of industry and internal trade(DPIIT) and Start-up India in collaboration have launched a competition for budding entrepreneurs and companies to come up with innovative and creative solutions to fight against this deadly virus. Their tagline is "UNITED AGAINST COVID-19-INNOVATION CHALLENGE".
It's an amazing opportunity for any start-up to come up and take part in this challenge, as it will not only help the community but the company's survival will be guaranteed. The start-ups can take help from NASSCOM incubation centers at various places, the Digi platform and look for good idealistic ideas.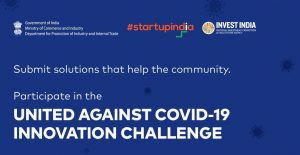 PARTING THOUGHTS
It's always good to recognize some of the companies who are using their tech to ensure the health and safety of our communities, and support solutions for COVID-19. Appreciating the efforts of these startups, Mr. Ajay Tomer, IAS, Addl. Secretary, DITECH, said, "Everyone has to come together to fight the Corona scare and technology is playing a major role in this."
BRIEF PROFILE
Palak Bhatnagar is a student , pursuing PGDM in Finance and Business Analytics at New Delhi Institute of Management , New Delhi . She is a finance enthusiast , a versatile person who likes to explore . She is a keen learner with an objective to learn and grow.