#TechFightsCOVID19: An Analytical & Live Dashboard To Track COVID19 Patient Activity
Medical researchers and field experts around the world have been doling out reams of information and tips on staying safe from COVID19. While this virus first made headlines out of the industrial district of Wuhan, within weeks it spread rapidly outside China, to Asian nations and made its way all across the globe. At a time when healthcare workers, governments and experts are worriedly watching the graph escalate and stretch across the planet, it has given an opportunity for some innovators to utilize this data for good.
With several nations and cities under lockdown, things are getting a bit unnerving. Millions still remain at risk and there is no tangible way to find out the extent of spread.
However, the availability of data and the inclusion of analytics has allowed entrepreneurs to develop live dashboards that can track the activities of COVID19 patients and their activities. South Korea is being lauded for having controlled the spread of the virus by capitalizing largely on big data and analytics, and enabling extensive patient tracking to limit the spread of the virus.
An Gurugram-based startup DronaMaps, incubated out of CoE Gurugram, has developed a live dashboard of COVID19 cases, which is now being used by the Govt of Punjab.
Founders: Ayushi Mishra & Utkarsh Singh
Location: Gurugram
Here are some of the COVID19 tools and tracking elements that have been developed by the team:
Patient Data Tracking: DronaMaps' dashboard offers multiple ways to track and maintain master patient data on various parameters such as nearest COVID19 hospitals and test center locations, symptomatic individuals, patients admitted & discharged, total number of deaths, samples collected and their results, total number of admissions in quarantine. It also provides the latitude and longitude of patients via the mobile app with live GPS tracking.
Patient Movement Tracking on Admin Dashboard: There are multiple modalities of tracking, with all data fused together for higher accuracies. This is done by tracking through the phone app using live GPS, tower CDR data, and cell operator VLR data.
Analytics: All this data can be analysed for better insights including trend line, rate of increase and rate of increment. Even specific and significant milestones in patient data such as death rates could also be deduced. Additionally, heat maps and red zoning of districts and sub-district neighbourhoods based on real time quarantine data as well as geofencing and alerts for high risk patients can be done.
Geofencing: This is an especially handy feature for at-risk individuals and those showing symptoms. The tool allows for real time data to be received from cell towers and dynamically set geofencing for suspected cases (although this could require a lot of tower data)
Citizen-Centric Mobile Webpage To Track Self Location in Red Zones/Quarantine Areas and Curfew Areas: This can be done by using progressive web apps, mobile apps with platforms that allow COVID19 solutions, websites and QR codes.
The company has launched a specific mobile app called COVA, with the following features:
Admin portal login and live tracking of patients
Public Portal and Mobile dashboards
Nearest testing centers and COVID19 treatment centres based on current location
Govt advisories
Reports of Mass Gatherings
The team said they have integrated a chatbot as well on March 26, 2020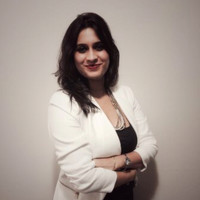 Ayushi Mishra, COO & Cofounder of DronaMaps, says, "Whatever data we are integrating in terms of spread of COVID19-positive individually spatially and temporally, we can predict to a certain degree where and how the virus is likely to spread, and how it could move through the population. All of this can be done off detailed mapping using demographic data. With the help of big data analysis and geospatial data, administrative authorities can redirect resources to where its needed the most. Our role is to ensure we are providing reliable information while doing cutting edge analysis of incoming data."
Listen here – 
If you are developing a tech-based solution to combat #COVID19 or are seeking such solutions for deployment, contact Sanjeev Malhotra (sanjeev@nasscom.in) or Shantanu Gaur (shantanu@nasscom.in)