Technology as a Saviour amidst Corona-virus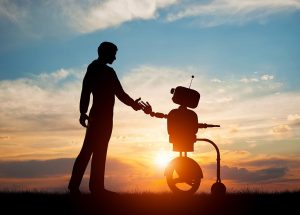 In this panic situation where fear of COVID-19 has spread all over the world, technology is the only thing which is keeping all humans united at this point in time.  Technology has played a major part in spreading awareness about the pandemic and also to keep the surveillance upon its control. Many countries that are locked-down, technology is their saviour from boredom.
The government has also made sure that the internet is accessible to all the people irrespective of whether the bill is paid or not. Without technology accessibility, this locked-down would have been difficult to survive. There is a high chance that without technology people may suffer from psychological issues. As in a study by WHO conducted for NCMH (National Care of Medical Health) in November 2019, "6.5 per cent of the Indian population suffers from some form of the serious mental disorder, with no discernible rural-urban differences." Some psychological issues that can occur due to technological elimination from people's life are:-
Depression: –  around 86 million people are being affected by depression in Southeast Asia. And if left untreated it can be suicidal. Major symptoms of depression are loss of appetite, changes in normal living schedules, loss of interest in favourite activities.
For such psychological illness, many apps have been introduced like "YourDost" where people can take online counselling and they don't have to be physically present to take counselling from a psychologist. This Technological advancement also eliminates the chances of being labelled by other people as not many people can get aware of it.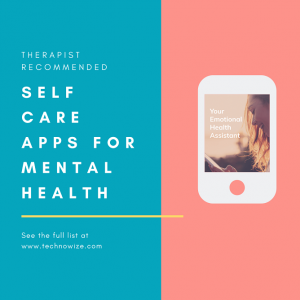 Unavailability of technology may lead to a feeling of loneliness. As most of us have hundreds of friends whom we can contact on this virtual platform, the elimination of technology will lead to a feeling of left alone. Also, this technologically advanced world connects us to the farthest of the friend we have in our life. In this situation where we are quarantined, we look forward to technology to share the information, share memes, share videos, etc. with friends through social media.
Technology has taken up many Avatar in these glooming days:-
Use of Video call, video conferencing:-
Amidst this situation college and schools have resort to online classes, keeping in mind that being quarantined should not hamper their education, their knowledge, and their career. Applications such as Zoom.us are being used widely by teachers, where students just need to login in and enter the meeting id provided by their teacher to start the online class. Online examinations are also being held with the help of google forms so that their Education schedule is not disturbed.
Online courses:-
The online course is available to everyone. This is the right time for professionals to augment their stagnant CV by enhancing their knowledge through online courses. Professionals can devote their time to what they like and were not able to do because of lack of time like – Digital marketing or youtube. Courses are available for each field from basic to expert level. Completing these online courses will in the real-time show the recruiter that the person is a keen learner and the time of difficulty also he/she can come out with ways to grow.
Few online websites that are available:-
Coursera
Udemy
Khan Academy
Standford online
Meritnation
Edx
Byju's
3. Social Media:-
Social platforms such as Twitter, Facebook, Instagram, WhatsApp or even TikTok have been successful in spreading awareness about COVID-19 in a short span of time. Apart from just communication, these have become a spot of great games too, where people are getting more close to each other and winning back their lost connections.
4. News:–
People are more into news nowadays which got outmoded due to entry of Netflix and amazon prime. To keep themselves updated with each news and happenings in and around everyone is watching the news and each household's pattern of watching news has come back.
5. Netflix and amazon prime
These movies and series platforms have saved lots of people from boredom. Many who are not active on social media are into Netflix and prime movies. Without the internet and availabilities of these technologies, half of the population would have gone numb due to flatness in their life due to being quarantine. Also, movies like "Contagion" which shows the similar situation the world is facing now with a similar disease, gives us a clue about the prediction made about such disease and what precautions could have been taken in the earlier stage itself to save the life of thousands of people.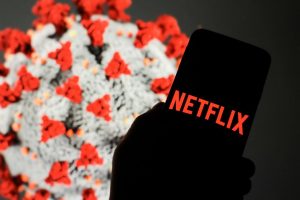 Unequivocally technology has played the role of a boat that has saved us from drowning amidst this COVID-19. People should use it wisely to grow even in this situation. Among all these benefits one can't forget the role of technology in detecting COVID-19 and curing it. Doctors are getting great help from technology being used all over the world.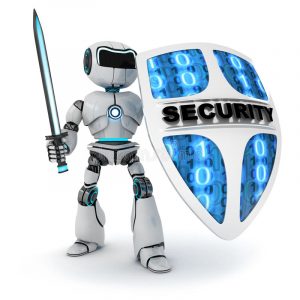 References:-
https://www.who.int/southeastasia/news/detail/06-04-2017-talk-about-depression-strengthen-depression-related-services-who
BRIEF PROFILE
Kirti Kumar is a budding HR professional currently pursuing PGDM in HR and Marketing at New Delhi Institue of Management. She looks forward to opportunities that can hone her skills. She is agile in her attitude with versatility in actions.