Goodbye Management, Hello ManagementTech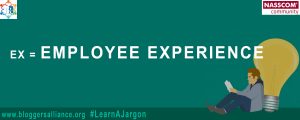 MarTech, FinTech, HRTech, RetailTech, PRTech, AdTech, HealthTech and it goes on. In a world where every management domain from retail to finance, from marketing to HR and from advertising to PR is getting married to technology, would it not be a good idea to rename Management as Management Tech? What is your take?
"Some people make things happen. Some people watch things happen. And then there are those who wonder, 'What the hell just happened?" – Carroll Bryant
Carroll's famous quote has become all the more relevant in our dynamic times of AI and Machine Learning. As people/ organisations, today the big question for us is : Will we make things happen, or watch things happen or just wonder what happened?
Tech enters Management territory in a big way
Circa 2014. I heard the term MarTech (Marketing Technology) for the first time on Twitter. Soon, I was invited to attend NASSCOM Martech conference in Mumbai. The icing on the cake was a master class on storytelling by Dave Carroll. The conference opened my eyes to a new world of how technology is becoming more and more critical in marketing domain.
And then began my journey from Management to ManagementTech.
The Journey from Management to ManagementTech
Over the next 5 years, I heard new terms every couple of months. FinTech, HRTech, AgriTech, AdTech, RetailTech, PRTech and so on. I began to wonder if tech has entered every management domain and begun playing a critical role.
As highlighted in the recent Economic Times article, "Tech talent at B-schools set to score high this placement season", the race to hire tech talent has already begun in the top B-Schools of India. Management has no option but to embrace a new avatar of ManagementTech.
While some of my friends from IT industry were happy to be continuous learners, others often used to crib that they have to learn new software tools every year or they become redundant in the dynamic IT industry. I realized that in the new world driven by technology and AI, every manager/leader will have to learn new terms, tools and concepts regularly to stay relevant.
As I began to take a deep dive into the impact of technology on management, I also realised that technology thrives on innovation and tech tools like social media thrive on creativity.
ManagementTech needs Creativity
In fact, Creativity has become one of the critical skills for MBA 4.0. As R. Anand (Sr. VP-HR HCL Tech & Board Member-NHRD) asks in point 1 in his article, "MBA 4.0: How should we design the curriculum?", "How do you admit students? What do you look for? For MBA 4.0, it is best to look for imagination, creativity and assess for perseverance.
I wrote an interesting article on my journey into CreativityTech. In today's world, technology and creativity also need to go hand in hand. As AI takes over routine jobs, every management professional needs to learn creativity and innovation to stay relevant in the days to come.
Are we truly ready for ManagementTech?
In the new world of ManagementTech, imagination and creativity are going to play a critical role. But is India ready for ManagementTech?
Interestingly during his visit to India in early 2018, Steve Wozniak (Co-Founder of Apple) pointed out, "Indians lack creativity" and started a new debate in India. Akash Banerjee pointed out in his reply tweet, that we lack risk takers and not creativity.
Solving the Riddles
Do we Indians lack creativity, risk taking or something else? How do we align management education with tech and creativity? At Bloggers Alliance, we are trying to solve some of these riddles in association with NASSCOM Community led by Achyuta Ghosh.
The time has come to put the pieces of jigsaw (management, technology and creativity) together to solve these riddles. The time has come to dive deep and ask ourselves some uncomfortable questions. Does Indian education system need to be overhauled and reformed for the new AI driven world? If yes, how do we reform Indian education system for the new world of ManagementTech and AI?
What is your take?
You are only husband now
and Tech is your wife.
Be it MarTech, FinTech, or HRTech,
Ms Tech runs your life
———————————-
Brief Profile
Dr Amit Nagpal's life revolves around stories. From Marketer to Professor to Storyteller, six words tell his life story. He is President and Co-Founder of Bloggers Alliance.
Professionally he works in the domain of digital and brand storytelling. Personally he is passionate about applications of storytelling in day to day life.