Is FINTECH Immune to Corona Virus?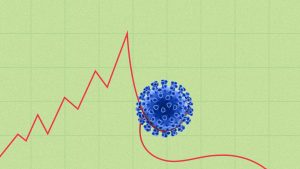 As there is a lot of hustle and bustle around the world due to Covid-19 or commonly called as Corona Virus spread across, people are having second thoughts about reaching for cash. The coronavirus outbreak has impacted both financial markets and consumer sentiments; and with the ongoing liquidity concerns and lockdown situations it seems there's more trouble brewing for financial institutions and FINTECH technology.
Over the past few weeks, it is made very clear that there is major trend shift due to corona virus hit, which impacted investment in Fintech firms while also driving some digital banking usage.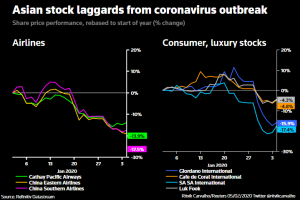 Let's see how it is bane for the economy and different countries.
As we already know international flights have been cancelled, and no more travel related payments would be made, so the revenues for the card makers will drop down. Talking about MasterCard and Visa they both are estimating a drop of somewhere around 2-3.5 percentage points of their revenue. The reason behind this much cut is that there will be no cross border payments and taking example of American Airlines flight from JFK to Milan which has been cancelled meaning 300+ passengers won't be using any card or payments app for their travel related spending, affecting both airline and tourism industry with respect to fintech companies. I have taken just one example, try multiplying it with other number of flights which have been cancelled, huge right?
Talking about Payment apps in separate, PayPal has already stated that their revenue has gone down by approximate one percentage points and both spot, foreign currency-neutral basis as compared to their revenue guidance provided on January 29,2020.
The world of Banking is definitely not immune, first conferences were cancelled, then internal disruption caused by travel bans and precautionary measures.
The most affected are the Chinese Fintechs. Funding for Chinese Fintechs was already down in 2019 due to trade tensions between US and China. Having originated in Wuhan, China the Coronavirus is making the country's economic outlook particularly uncertain and more investors will shy away from the market, which means less funding-friendly environment in 2020.
On the human side, the company has stopped In-person job interviews, and there will be now a shortage in Fintech's human power and ability to grow and acquire will impact the results. Efficiency will be delayed.
There are Robot-advisers Fintech startups which will be hit and dragged down immensely, their profits rely on customers selling and buying stocks. But after this pandemic, can we see more new investments?  The answer is no. Investments have decreased a lot.
Investors started pulling out their money. The stock markets of the world crashed. Central banks made off-cycle rate cuts and injected liquidity to keep the economy moving.
Credit rating agency CRISIL said, "Clampdowns are increasing both within and outside India, which would curtail consumer mobility and lead to deferral of spending. While we expect most sectors to be impacted, this credit alert focuses on those at the front and Centre of the pandemic-driven disruption."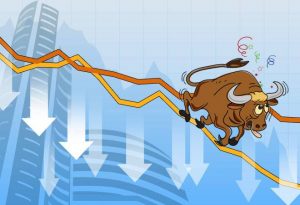 IMPACT ON BITCOIN
The price of Bitcoin, which some analysts had slated to rise during an event like a global pandemic, have actually gone down by 33 percent. The value of BTC has fallen nearly 50 percent during the last week–last Friday, Bitcoin was trading around $9,100 in one of the days but that figure has dropped to $5100 and didn't show any signs of stopping.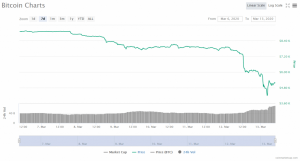 PARTING THOUGHTS
The dry spell may continue for next couple of quarters and hence, experts believe that these firms need to focus more on sustainable business model and not rely on investors' money. Revenues of fintechs that finance trade are also getting impacted as the overall trade is being suffered. Both the supply and demand sides are muted and impacting the trade.
But slowly and gradually there will be an increase in the fintech industry as there will be an increase in the digital payments soon.
BRIEF PROFILE
Palak Bhatnagar is a student , pursuing PGDM in Finance and Business Analytics at New Delhi Institute of Management , New Delhi . She is a finance enthusiast , a versatile person who likes to explore . She is a keen learner with an objective to learn and grow.