Mobycy – Solving the last mile connectivity
Public transport across urban cities has seen inclusion of a variety of modes of transport over the last decade shifting from just buses and autos, to metros and cabs. Of all these metro is the most green and congestion free mode of public transport.
Last Mile Connectivity – A key deterrent for growth of metro ridership
However, despite it being the most comfortable and cost effective mode of public transport (after ride hailing cabs especially for longer distances), the revolution has just begun.
The metro networks in Lucknow, Jaipur, Kochi and Chennai have been criticized for attracting much lower ridership than originally estimated — less than a tenth of the projections. Also, the story in Delhi is no different despite a good ridership, as it still falls behind the projections.
"A metro system is better for long trips, but DMRC has only 15% such passengers"
Geetam Tiwari, Professor, IIT Delhi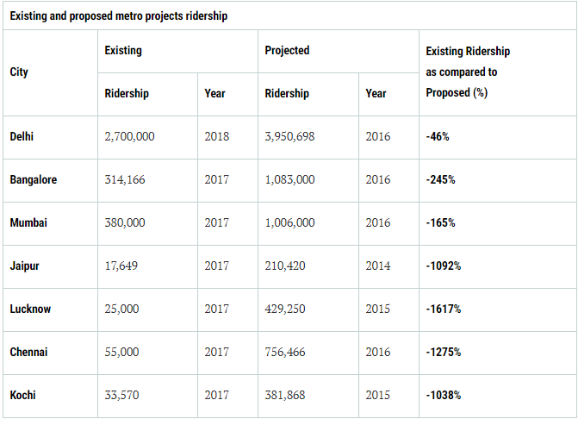 Source: CSE
One of the key reasons for the same is the last mile connectivity challenge which makes it difficult and time consuming for the commuter to reach the metro station.
"Improving last-mile connectivity will help increase the ridership of the metro"
Varsha Joshi, Principal Secretary, Delhi Government
Mobycy's shared E-Scooters – A viable Solution
A sustainable solution for this problem is offered by Mobycy (one of the top 50 shortlisted startups in NASSCOM's NIPP mobility challenge) through its app based dock less electric-scooters. Mobycy started with bicycle sharing and soon graduated to e-scooters for NCR's last mile connectivity, as the region lacks safe cycling infrastructure and there was a need for a faster alternative.
"Delhi has an established metro connectivity, the key idea behind Mobycy was to make travelling by metro more efficient and for that we wanted to have a solution which is seamless specially for shorter distances around the metro station, as autos are not willing to go most times, and cabs would take time to reach the pick destination and are relatively expensive" says Akash Gupta, founder Mobycy.
Mobycy wanted to solve the last mile connectivity challenge in a sustainable manner and thought of using electric scooters, as majority of the Indian Population uses two-wheelers.
"More than half of the country is on scooters so why don't we solve this problem using scooters! India is a country of 1.2 billion people with 300 million trips happening every day, and the cabs are doing just 1% of it, which means there is a latent need for walking, cycling and two wheelers which can be solved using shared electric two-wheelers." Says Akash
Mobycy solves the issue of managing these scooters with keyless IOT based technology under which they have telematics in all the scooters, which helps in unlocking the scooter by just scanning the QR code on it.
They started their e-scooter journey in March 2018 with 50 vehicles (25 electric scooters, 25 e-bikes) as a pilot at the Gurgaon HUDA metro station. For increasing their reach, the company is working towards cracking a number of partnerships across a variety of stakeholder including Delhi Metro, Rapid Metro, Governments, Corporate Offices, Smart Cities and Traffic Police in order to scale up. Further, it plans to hit 6-8 cities over the next 12-18 months, post making a strong hold in the current markets.
"We see good usage on our vehicle, as we are getting 5 rides per day per vehicle right now, which gives us a hope that people are liking it, and as we increase more supply we expect to have more uptake. We have around 250,000+ users on our app; a lakh odd rides a month and 500+ scooters across all three locations. Gurgaon is our key market, while others are relatively smaller markets for us right now".
The company wants to deploy 5,000 scooters in the near-to medium term, and is working towards garnering more support in terms of space for parking and charging infrastructure from the government and other real estate providers i.e. offices, housing societies etc.
In two years of operations, the company reached it operational break-even, and is working towards setting off its fixed costs. Also, it is in process of raising more funds, but wants to focus on creating a deeper customer engagement in current markets rather than just crazy expansion.
Mobycy was among the top 50 shortlisted start-ups during the NASSCOM's NIPP Mobility Challenge organized in June 2019. More such startup stories which are working towards solving the urban mobility challenges in NASSCOM's upcoming report "Making Urban Mobility – Seamless, Sustainable and Safe"