As part of its continued efforts to explore newer markets and reinforce commitment to existing geographies, the National Association of Software and Services Companies (NASSCOM) concluded its first edition of an exclusive SME program for the US market. The largest international engagement program from 15th – 22nd July 2019 provided SMEs a gateway to the U.S. market to promote mutually-beneficial trade, investment, and technological exchange opportunities between India & US.
Focus of the Visit was to facilitate –
Investment opportunities for the Indian Tech companies across the US
Potential partnership with the US companies for co-innovation
Understanding of talent availability across various states
Regulatory framework of setting up and starting the company in the US
Key Highlights from the visit –
Largest ever outbound investment delegation led by NASSCOM, with 45 member companies participating across 5 states. The delegation also comprised of few companies with revenue over several hundred million dollars.
NASSCOM member companies were welcomed at the highest levels endorsing commitment from the states – 3 Governors from New Jersey, North Carolina, Ohio and Lt Governor of Michigan, Senators of States and CEO's of Economic Development Agencies and Local Chamber of Commerce.
At least 7-8 companies will be setting up in next few months
Companies were able to make relevant connects that will enable them to set up and run the business in the US
Program started from the state of New Jersey –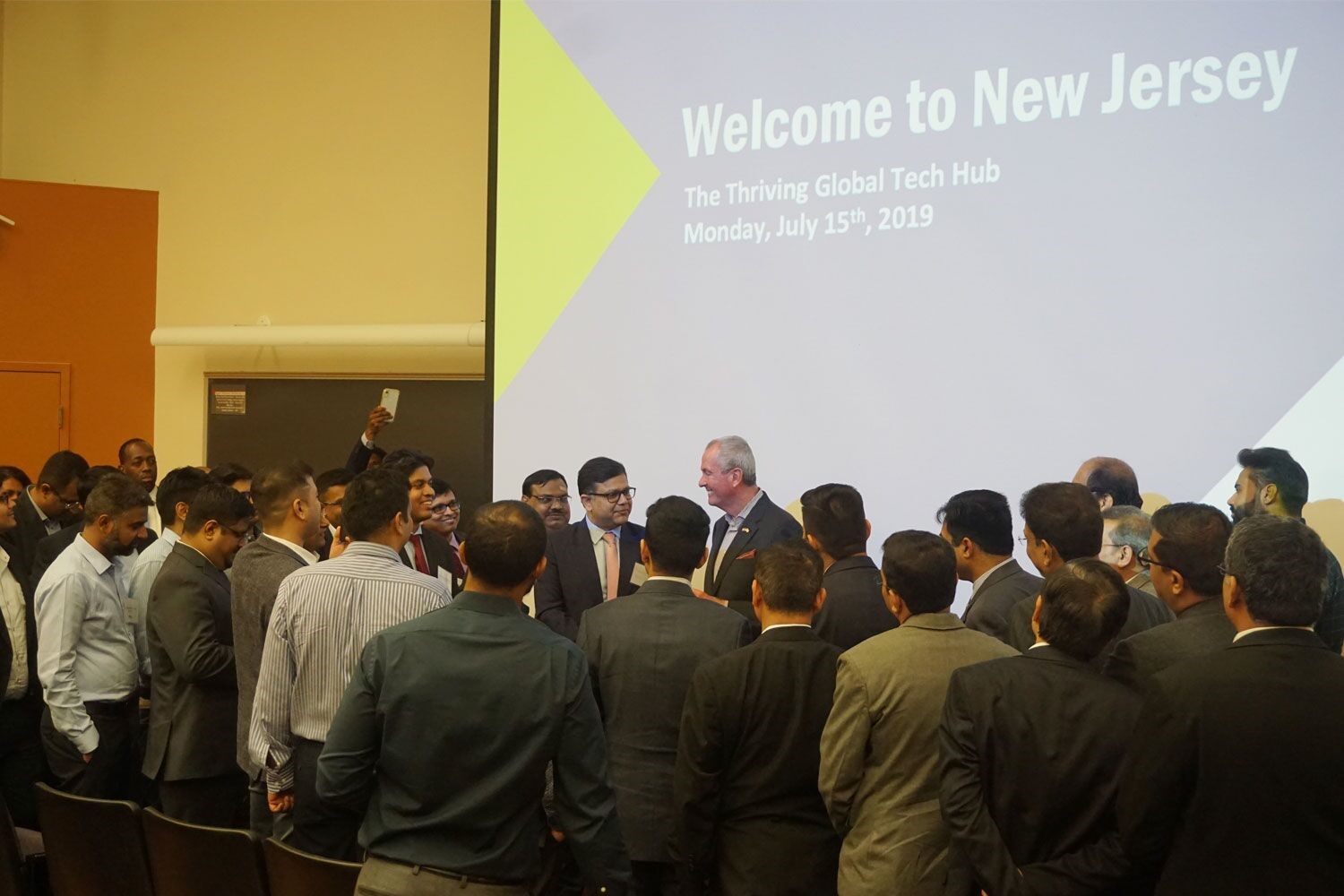 Governor Phil Murphy, talking to the NASSCOM companies in New Jersey – he highlighted the India is New Jersey's fourth-largest overall trade partner, an economic relationship that exceeds $8.3 billion annually. He spoke about deepening the economic partnership between New Jersey and India. He tweeted "Honoured to speak to @Nasscom business leaders in New Brunswick today about deepening the economic partnership between New Jersey and India"
North Carolina –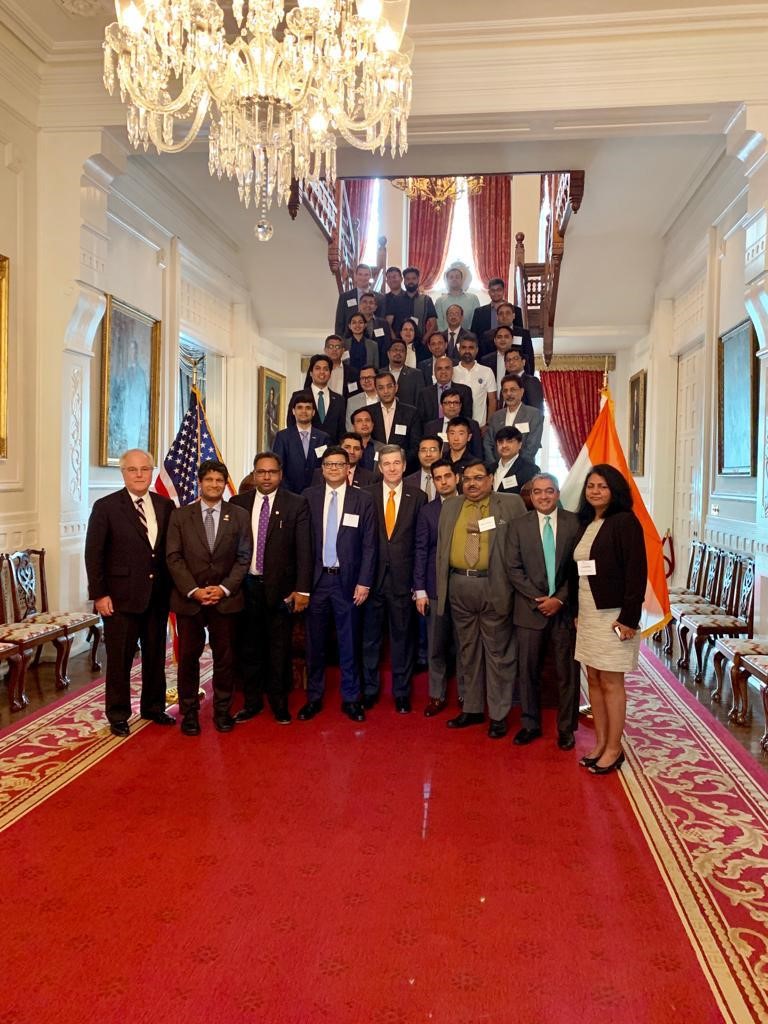 Governor Roy Cooper, hosted the NASSCOM companies at his residence for breakfast meeting. He highlighted the tremendous bond shared between India and North Carolina and on various investments made by the Indian tech companies in the state.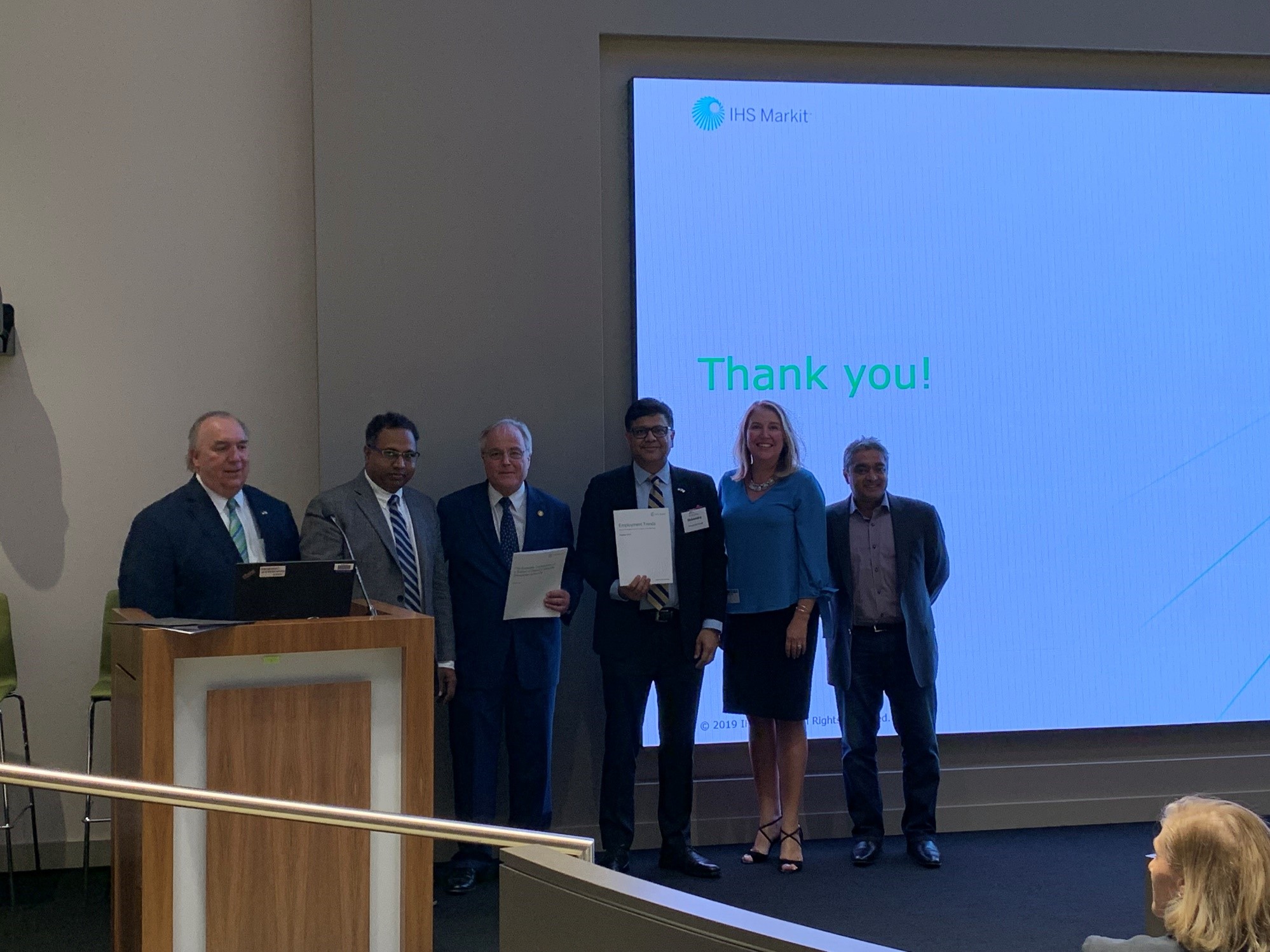 Secretary of Commerce for North Carolina, Anthony Copeland released IHS Reports on Employment and Economic Impact by Indian IT Industry in the US. Reports highlight the enormous impact that the Indian IT industry have had on the US economy and job creation.
Columbus, Ohio –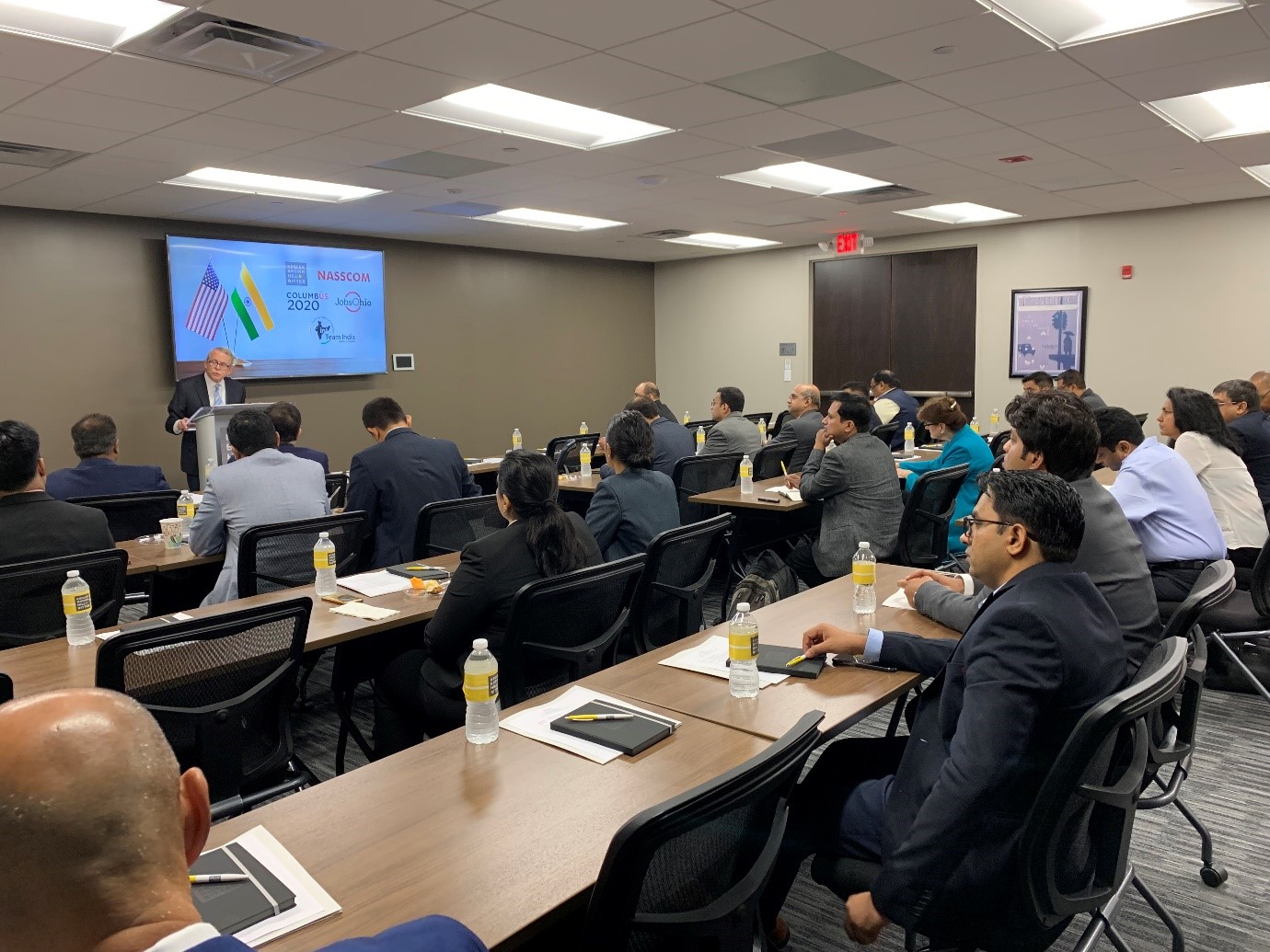 Governor Mike DeWine, addressed the NASSCOM companies and highlighted the benefits of setting up business in the state of Ohio. He assured all support to the companies if they decide to choose Ohio as their home base in the US.
Michigan –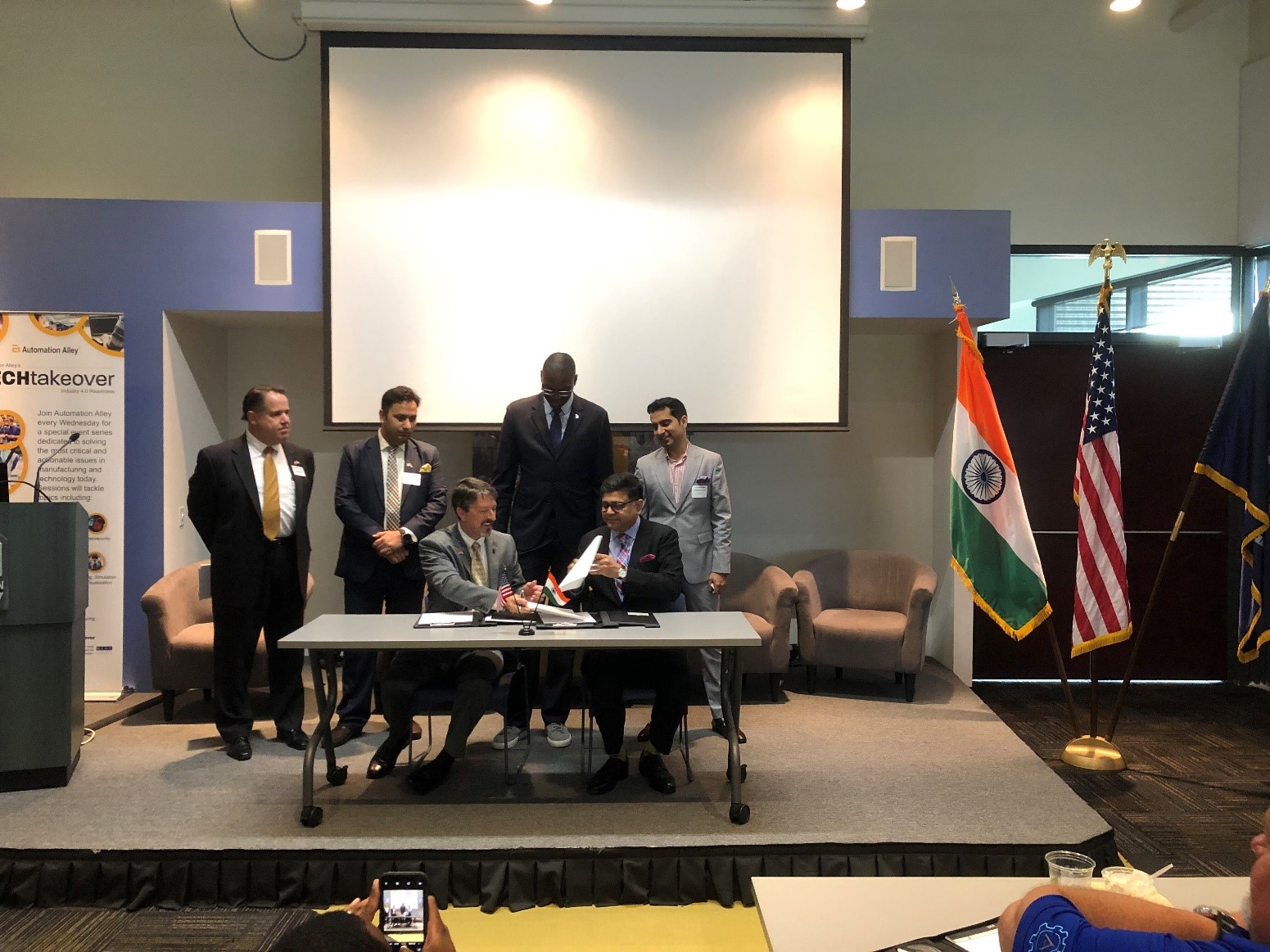 Reinforcing support to the SMEs to ensure their growth in US, NASSCOM signed an MOU with Automation Alley (a not-for-profit Trade Body from Michigan) in the presence of The Lieutenant Governor of Michigan, Garlin Gilchrist.
Frisco, Texas –
Congressman Van Taylor, couldn't join, however he reached out with a personal note to the NASSCOM companies and welcoming them to the state of Texas.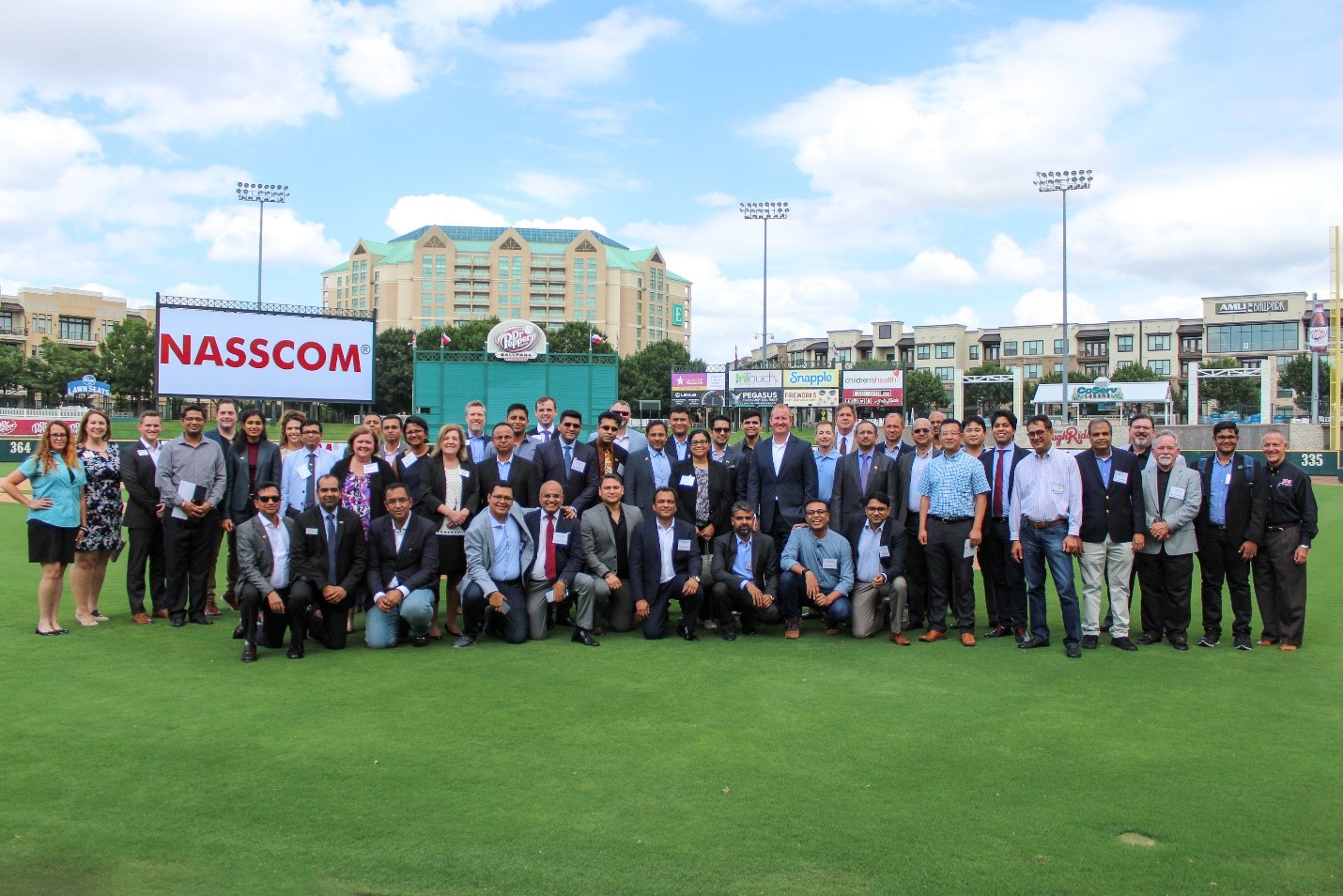 NASSCOM Delegation with Mayor of Frisco, at the Dr Pepper Ballpark, Frisco