How The Implementation Of Artificial Intelligence Has Empowered Banking Sectors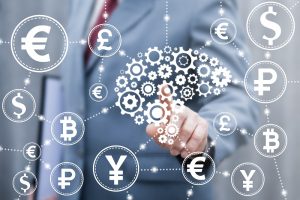 Artificial Intelligence is rapidly evolving, allowing various sectors to adopt the use of AI for numerous applications. This technological innovation is redefining industries and changing the way every business function. Industries all around the globe are assessing options and utilizing techniques to conceive value in the technology-driven world. For businesses to leverage maximum profit, it is essential to form transformational strategies around the innovations in technology. Similarly, the banking sector is fundamentally a system of networks and computers. It's boggling that the bulk of the world's wealth is stored in databases, and transactions are simply the exchanges of information over networks. 
To keep up with the ever-changing world, banks have extended their industry landscape to shopping, retail, information technology,  e-banking and much more. These advancements in technology and the implementation of Artificial Intelligence in various applications have enabled users to utilize most of the banking services at their fingertips anywhere and anytime. 
Artificial Intelligence In Banking Sectors
Banking is surely one of those sectors that are highly dependent on human assistance and the implementation of AI is cutting down the repetitive human tasks. Banking sectors today are striving to reach customer requirements, reduce costs and improve customer satisfaction through personal experience. 
The use of artificial intelligence, cloud computing, and blockchain are aiding in building a robust system for banks to work on. The changing dynamics of the customer-oriented world is enabling the banks to leverage the use of Artificial intelligence and integrate it with the business imperatives.
Personalized Customer Service
Automated AI-powered customer services such as chatbots are gaining strong traction in customer-oriented sectors such as banks. A chatbot is an intelligent way of generating effective customer service, as it provides solutions to customer inquiries in just a few minutes. Through the use of chatbots, banking sectors and similar industries are able to identify customer's requirements and give proper services. Other than sending an automated reply to inquiries, banks have been using chatbots to make their customers aware of the services offered.
Risk Management And Fraud Detection
Artificial Intelligence has an enormous capability to identify and reduce banking fraud. The majority of banking processes require human-based operations, this results in higher operational risk issues due to the potential for human error. The implementation of AI detects and reduces such errors, therefore eliminating the time spent on manual quality checks and analysis. Artificial intelligence also captures banking frauds by examining the large transactional data and tracing any unusual activities or anomalous behavior. 

Predicting Customer Banking Behavior
AI-related services also enable assistance and offer, in line with the user's previous requirements and behavior. With its potential to prognosticate future actions by analyzing past behaviors, artificial intelligence assists banks in predicting future results and trends. 
The cognitive machine is programmed to communicate based on analyzing the users' data. Artificial Intelligence will not only benefit the banking sectors but will also assist the customers in making clear and smart financial decisions. It can provide customers with up to date information on the market structure and contribute suggestions on stocks in which users can invest.
AI is creating different paths in innovation and changing the way customers are assisted. Artificial Intelligence will empower banks to leverage human and machine abilities to drive operational proficiency, and deliver personalized services. 
These are no longer a futuristic concept to accomplish for banks, several banking sectors have implemented the use of AI in banking and have taken actions with due diligence to reap these benefits.
---