In The Spotlight: Airveda shortlisted by GMDA to set up air quality monitors in Gurugram
Come winter and north India is enveloped in thick smog, caused by rising pollution levels and crop burning in several agrarian states. Every year, during the festive season of Diwali, New Delhi and surrounding areas choke on hazardous air, reluctantly accepting the moniker of being "India's most polluted metro".
Universal access to air quality data leads to greater awareness and better decisions around air quality exposure. Unfortunately, today this data is available for less than 2% of Indian cities. Air quality monitors are a high cost venture, and most states cannot afford them. There is a need for affordable and accurate air quality monitors that can address this rising challenge.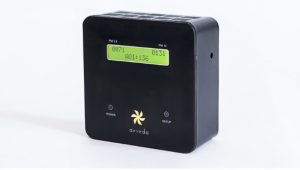 CoE Gurugram incubated startup Airveda Technologies, has been shortlisted by Gurugram Metropolitan Development Authority (GMDA), in addition to, two other companies for deploying air quality monitors in Gurugram including sectors 38, 39, 46 and 47 (Bakhtawar Chowk), Acme Chowk (Wazirabad Village Mor), TDL Bio-Diversity Park and Medicity etc.
New monitors are being installed as part of the pilot project, and the authority might increase the number of monitors eventually for a better analysis of air quality across the city. These air monitors will display the levels of PM 10 and PM 2.5 in ambient air. GMDA sources said around 200 air quality monitors would be installed at the locations where CCTV cameras were set up. These monitors will be installed in phases later.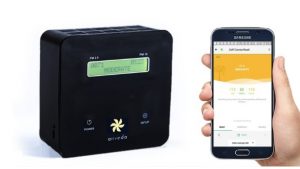 The expenses of installation will be borne by the agencies as part of their CSR initiatives. The private players will share the air quality data with the development authority on a real-time basis," said a GMDA official. He also said a pact would be signed with air quality monitoring (AQM) partners in due course. Meanwhile, the three partners will start the work at the five sites allocated to them for testing the feasibility.
Airveda, co-founded by Namita Gupta, offers portable and connected air quality monitoring devices, designed and manufactured in India. The devices are connected to an app which syncs the data with a cloud server and can be visualised over customised dashboards. Airveda monitors PM2.5, PM10, CO2, Temp, Humidity & TVOC for Indoor environments and PM2.5 & PM10 for outdoor environments. Airveda monitors use a high-quality laser-based sensor which is calibrated against a BAM (Beta attenuation monitor) to provide the most accurate results. Comparison data with BAM shows a correlation of greater than 90%. 
NGOs like Greenpeace and Environics Trust have set up hundreds of Airveda monitors in various cities across the country to make data available in cities where none exists. 
Airveda has also done a project with the Delhi Government, in partnership with Greenpeace, where they had set up a monitor with displays outside the Delhi Secretariat as well as in five Government hospitals around Delhi to drive awareness around air quality. 
Several schools across Delhi like Pathways, Ardee School, Vasan Valley, American Embassy School, British School use their monitors to make data available to students and parents and make decisions regarding outdoor playtime to reduce exposure for students who are at most risk due to their developing lungs. Several RWAs like Park Place, Palms, Arralias use their monitors in their condominiums enabling residents to make better decisions with regards to pollution exposure. 
Apart from that, Airveda has worked with the Nagarro, DLF, Denso, Airtel, TimesInternet, BCG, Bill & Melinda Gates Foundation etc.
Airveda Technologies is incubated out of NASSCOM CoE IoT AI Gurugram. 
In The Spotlight showcases the biggest newsmakers in the NASSCOM Center of Excellence. Write to sindhuja@nasscom.in to get featured. For more updates, follow NASSCOM CoE IoT-DSAI on LinkedIn, Twitter, Facebook, and Youtube.