Is your invention novel? Maybe You Need To Do A Prior Art Search
Traditionally, Patent Information Systems are accessed at the time of drafting & filing a patent application, to find out if a patent is novel. Nowadays, it has become a major source of technological & competitive intelligence.
The single way of finding out if an invention is novel is to do a prior art search. Prior art is simply any evidence that validates that your invention is known. It is not necessary that the Prior art exists physically or is commercially available. It is enough that someone, somewhere, at any time prior to your invention has set a priority date on his invention. Setting a priority date is as simple as a provisional description or complete specification of the invention that is similar to your invention
Importance of Prior Art Search: 
Researchers: It can be really beneficial for the researchers to conduct a prior art search before initiating a research project as it not only makes one aware of current developments, it allows one to base the next level of research on the analysis of the current R&D. It can also help find partners to do a collaborative research project.
Product Companies: Doing a prior art search allows the product companies to know what their competitors are working on "under the hood" much before a product is officially launched in the market. That intelligence is indispensable and can bring in a competitive edge for the companies.
Startups: For the Innovators, conducting a prior art search, ensures that they're able to successfully commercialise the invention. The invention, if patentable (with the patent application underway) also helps the innovators while raising funds as the investors value IP as asset really highly.
NASSCOM Center of Excellence – IoT & AI in cooperation with the European Business and Technology Centre (EBTC) and the European Patent Office (EPO) is organizing an Interactive Seminar on Use of Patent Information Resources on February 20th, 2020 in Gurugram.
This seminar brings together emerging technologies based Startups, SMEs, Researchers & Product companies to provide them with a deep understanding of the Patent information resources within the IP framework and consequently leveraging IP for commercial success. It will also include a case study using freely available patent information resources
What is covered:
Technology commercialisation for Indian innovators & IP Management Strategy
Patent information resources, overview and advantages of using it
Procedures for filing patents inside & outside India
Importance of prior art searches
Fiscal & Non-fiscal government benefits for IP filing in India & Europe
Case study using freely available patent information resources
Who should attend:
Product Startups
IT/ITes SMEs
Research institutes & Innovation Centres
Independent Researchers
Industry Practitioners
Other groups interested in filing patents in India & Europe
Speakers: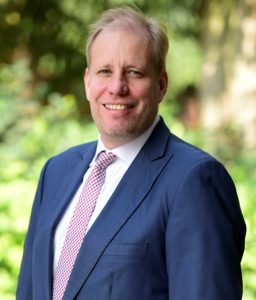 Poul V. Jensen, Managing Director, EBTC
Poul is the Director of EBTC, where his main focus is the SME and research communities, and his main mandate is to pragmatically execute the task of bringing EU and India even closer together in their strategic and operational relations. This includes addressing challenges in transferring clean technologies, providing input for developing clusters, and for developing procedures to enhance collaboration on R&D and innovation.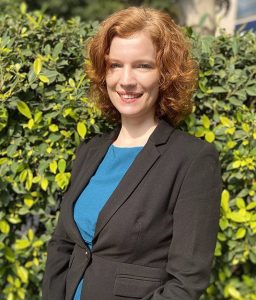 Hana Onderkova, IP Head, EBTC
Hana has 10 years of cross-functional experience in the field of Intellectual Property (IPR). At EBTC, Hana's role involves coordinating activities of the European Patent Office (EPO) to enhance IP awareness of the Indian Industry as well as to foster co-operation with the relevant Indian authorities. Hana is managing Europe-Indian IP Facilitation Forum which creates a body of knowledge together with partners and provides support to businesses.
Agenda: 
| | |
| --- | --- |
| 09:30 – 10:00 hrs | Registration |
| 10:00 – 10:15 hrs | Inauguration by Poul V Jensen, Managing Director, EBTC |
| 10:15 – 11:00 hrs | Session 1 – What is patent information resources, overview and advantages of using it: Hana Onderkova, IP Head, EBTC |
| 11:00 – 12:00 hrs | Session 2 – Hands on Session with case studies using freely available database: Ankita Tyagi, IP Manager, EBTC |
| 12:00 – 12:15 hrs | BREAK |
| 12:15 – 13:00 hrs | Session 3 – Case study on IPR, Patent journey by successful startups |
| 13:00 – 14:00 hrs | NETWORKING LUNCH |
Date: 20th February 2020
Venue: NASSCOM CoE – IoT & AI, HARTRON Innovation Campus, Plot No 1, Udyog Vihar Phase 1, Gurugram, Haryana 122016
For any queries, please reach out to shantanu@nasscom.in