Flying to New Horizons with Immersive Technology
With increasing complexity, high-risk business environment and intense competition, aviation is constantly on the lookout for technological enhancements to maintain cost efficiency, improve safety, increase employee productivity, and above all, deliver enriched customer experiences. This is an imperative for all industry stakeholders, including aircraft manufacturers, airline companies and enablers of supporting infrastructure such as airports, logistics, etc. Unsurprisingly, the aviation industry is one of the early adopters of immersive technologies – AR (Augmented Reality), VR (Virtual Reality) and MR (Mixed Reality) and is leveraging it for a very wide range of applications to reinvigorate the end user experience.
Value of "Experience"
The journey to reinvigorate user experience starts at the design stage and there is a conscious effort being poured in by the OEMs and service providers to ensure the same. Aircraft designers are proactively "experiencing" their own designs with the help of VR. All the elements of aircraft design, including cockpits, aisle, seats, etc. are being fed into VR headsets for designers to have a realistic walk-through of the final product before it goes into production. Simultaneously, the process of design modifications and prototyping has become much faster as a result of declining need for scale models. The designers also collaborate with the airline companies to incorporate learnings from actual flight operations.
The airlines are also striving to deliver unique experiences to stand out in an overcrowded and standardized ecosystem. Lufthansa & Air New Zealand are looking to stay ahead with personalized customer experience by equipping their crew with an AR headsets which display customer information in real-time. These smart glasses provide passenger details like meal preferences, frequent flyer status and even real-time disposition to the crew during service, thus making the in-flight travel experience highly engaging.
However, a passenger's travel experience begins at the airport well before boarding the flight. Being cognizant of the issues faced by flyers at their terminals, Gatwick airport deployed 2,000 Bluetooth beacons to provide indoor navigation using a smartphone-based AR app. This helps travelers with directions to check-in counters, lounges and duty-free shopping, etc. It also notifies passengers running late and points out the shortest route to their designated boarding gate.
Enhancing Business Metrics
Processes
Employee performance has major implications on business performance metrics in the aviation sector as aircraft maintenance and in-cabin operations are extremely vital and costly. It is essential for the employees deployed for these operations are adequately trained and well equipped. Immersive technology-based training is helping airline operators reduce these training costs significantly.
Staff training costs for offsite training of aircraft maintenance are being cut down with the help of AR devices which can be used in place of standard instructor-based trainings. Staff can get maintenance instructions and technical information in real time by just pointing a mobile device at any part of the aircraft or ground ops equipment. This interactivity is speeding up the learning process and increasing manpower productivity significantly and airports are also following suit. Example: ground handlers at Singapore's Changi airport are using AR smart glasses to augment safety, accuracy and efficiency. Loading instructions are sent to individual handlers, including notifications about special packages.
Characteristics of VR Technology
Similarly, American Airlines and Philippine Airlines are using multi-device (smartphones, tablets, VR headsets) training programs for cabin familiarization and emergency situational awareness. Hazardous emergency situations can be simulated through VR headsets in a risk-free environment. This has reduced the need for dedicated aircrafts and trainers, thereby saving both time and cost.
The industry is making noteworthy investments and is still assessing newer application areas to incorporate immersive technologies. The ease of scaling the deployment will help lower the operational costs significantly. Collaborative efforts among all stakeholders in the aviation industry is likely to help steer the industry towards an efficient future yielding dividend from a multitude of emerging opportunities.
Source:
About the Author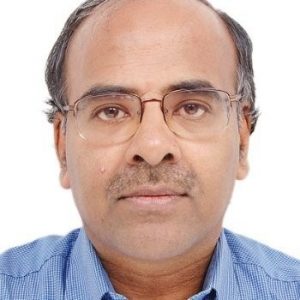 KS Viswanathan, Vice President, Industry Initiatives, NASSCOM