The Future of Engineering R&D
Engineering research and development (ER&D) has always been a critical investment for organizations, because regardless of the products or services that they offer, it fundamentally augments their ability to innovate in developing and improving their offerings that can strengthen the organization's position in the marketplace. This is critical for the survival and profitability of enterprises.
Traditionally, ER&D being a core area with IP implications, most organizations chose to keep it as an in-house activity in order to build and grow their own engineering capabilities. However, due to several shifts in the market and influenced by the success of IT outsourcing which has been around for several decades, organizations are now showing a preference to outsource their ER&D.
A very significant shift is the rise in the aging workforce in industrialized economies like the U.S., Germany, France and Japan, where skills relevant to the current genre of products is clearly not available. The net demographic dividend is negative as the number of people who retire from an organization is not sufficiently complemented by a corresponding addition of new and relevant talent. This necessitates the demand for an external workforce to fill the gap, thus bringing in the paradigm of ER&D outsourcing.
The second important shift is that most products are no longer restricted to pure mechanical or electronic constructs. Software is increasingly becoming an important component of nearly every manufactured product. Product definitions and consumptions are changing – being sold as a service or platform, almost every product now has at least 20-30% software and in some cases they could be as high as 70%. This requires a different kind of skill base to cater to radically different product lifecycles which a lot of traditionally grown electrical or mechanical product manufacturers do not possess. Companies that have the pedigree of driving software lifecycle or have participated in the wave of embedded software are better placed to take this forward.
The third shift would be the economic parameters including speed and agility to produce new products that cater to the demands of the millennial population where their appetite to consume a product is equivalent to consuming an app or a service from their smartphones. They want it tailored to their preferences, available on demand and in bite-sized options. This requires a design thinking approach to designing a product keeping in mind the new consumption patterns. This shift in designing products with an "n=1" mindset will require companies to come up with more variants, cheaper and faster. They would also need to cater to various geographies and populations thus compelling companies to globalize their ER&D, including the footprint of where the offering is designed, manufactured and launched into the market. All of these factors are accelerating the outsourcing mindset.
If we look back at how the IT wave unfolded, the first 30-40 years of IT outsourcing was done in pockets and done onshore to onshore with companies that were known to have the required niche skills and consultants. It was done on a typical time and material basis. But once the wave caught up in the late 1990s and early 2000s, it transformed into large outsourcing contracts with outcome based models done entirely with offshore based companies. A similar phenomenon is bound to happen with ER&D, as the economic and technological factors turn in its favor.
The Indian ER&D industry must rise up to the challenge by branding itself as the right destination for outsourcing just as we did for IT services. We need to strengthen our internal core processes and working frameworks that can provide adequate assurance to our clients and give them the confidence to place their trust into safe hands.
ABOUT THE AUTHOR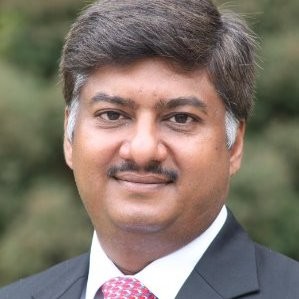 Nitesh Bansal, SVP and Global Head of Engineering Services, Infosys