NPC2019 – HealthTech Summit Report

November 6, 2019 – Vivanta by Taj, Yeshwantpur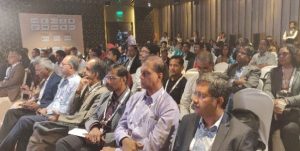 A power-packed day with keynotes, panel discussions, industry success stories, startup success stories and a distinguished industry roundtable – the HealthTech Summit at #NPC2019 was a resounding success, bringing together the ecosystem players on one platform for constructive measures in healthcare"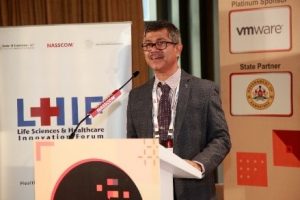 Raghuram Janapareddy, Director, Lifesciences & Healthcare, NASSCOM Center of Excellence IoT & AI opened the day-long summit with a special mention about the evolving digital focus in healthcare services by governments and private institutions across the globe. The importance of this topic is sufficiently endorsed by WHO, which constituted  a Digital Health Advisory Group comprising 20 global leaders and a Roster of 280 digital health experts, whose aim will be to provide high-level global strategic advice and support to the WHO Secretariat on digital health & deliberate on new areas of intervention.
POWERFUL KEYNOTES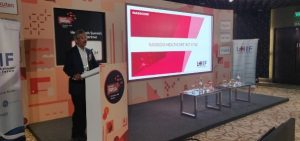 NASSCOM Healthcare Initiative – Design, Discover & Scale
by Pramod Bhasin, Founder of Genpact & Chairman of Clix Capital
"An aggregated approach to consolidate innovation is required to take healthcare in the right direction in India."
Pramod Bhasin is currently guiding us on the NASSCOM Healthcare Initiative – a collaborative platform built on the tenets of "Design, Discover & Scale", intended to be neutral for the development and nurturing of digital innovation in healthcare. The tremendous strain on healthcare systems, exacerbated by acute shortage of nurses, physicians, specialists, equipment and primary & tertiary care hospitals (in rural areas) need to be addressed. Newer & disruptive methods, with a consolidated approach to innovation can deliver healthcare to every corner of the country. Pramod also emphasized the need for enhanced health awareness campaigns to reduce the burden on healthcare delivery.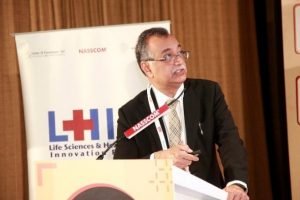 HealthTech as a front runner in Healthcare Delivery – The Providers' Perspective
by Dr. Sudarshan Ballal, Chairman of Manipal Health & President of NATHEALTH
"The paradigm shift in healthcare today – from dealing with & treating illness at an advanced stage to promoting wellness from an early stage"
Delivering first-world level healthcare in a third world country is a challenge faced by several developing nations today, including India. With a sizeable amount of the population living in fringe areas and rural pockets, where access to healthcare is a Herculean task, the onus is on technology to bridge this gap. Dr.Ballal strongly advocates the doctors & physicians to adopt and evangelize technology, else they risk becoming obsolete.  Massive digitization drives are happening in hospitals in the form of EHR & EMR, tech-enabled drug delivery systems & diagnosis and remote disease management. Other technology interventions at the physician care level include E-ICUs, remote monitoring & outpatient monitoring, robotic surgeries, AI for accurate diagnosis, 3D printing of tissues & vessels and nanotechnology. What needs to be done is cost management of these solutions, and preferably lesser time in hospitals.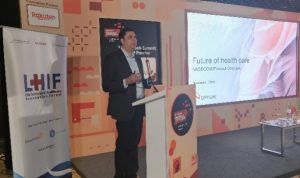 Micro & Macro Trends and Future of HealthTech in World

by Sunil Raheja, Head of Technology, Optum Global Solutions
"NCDs are no longer a rich person's phenomena – Optum aims to bring down healthcare costs using technology"
The cost of healthcare is around 5-10% of income, while the growth rate of one's income on average is 2-3% – such a wide gap in spend versus income is a key factor creating a strain on healthcare ecosystems. More people are living with chronic NCDs such as cardiac problems, cancer & diabetes. Optum aims to deliver value by improving quality of healthcare using technology. Several prominent trends include comprehensive profiling of an individual (medical history, ailments, drug consumption patterns and reactions,) and the use of AI & ML algorithms to deduce patterns; health navigators and aggregators to sync up with personal care physicians that can provide counselling; application of genomics; developing a system of accountability for physicians and insurers to ensure patient care is not hindered; exploring synergies between hospitals and insurance companies to provide housing opportunities for the sick & recovering.
Panel Discussion: Accelerating the Healthcare Delivery – Is Technology a Bane or Boon?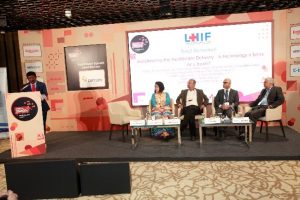 Dr. Suresh Kuppuswamy, Director –Transformational Health, Frost & Sullivan
Focus on the proliferation of telemedicine is where technology can really help healthcare scale & traverse boundaries. Technology doesn't act in isolation and needs widespread integration & adoption to thrive.
Dr Sunita Maheshwari, Chief Dreamer, Telerad Solutions
Telemedicine and smart apps for physicians have accomplished a lot so far. Technology has also proven its mettle with providing accuracy in testing such as brain bleeds, tumors, malignant growths and more. And of course, without digitized records today, hospital care would be very different – an unimaginable load on patients and doctors alike.
Dhruv Suri, Partner, PSA Legal
The advantages of data in healthcare are massive but this comes with caveats. With legislations such as GDPR and the Data Protection Bill in India becoming an integral part of data collection and usage, healthcare companies need to ensure proper protocols are in place while gathering & storing patient data. Privacy By Design should be the new mantra for companies, where they can build technology solutions for healthcare by incorporating privacy standards from the beginning. Informed consent is the way ahead in this industry as unlocking data (after complete user approval) holds huge potential for use cases, pattern recognition and new datasets.
Dileep Mangsuli, Chief Technology Officer, GE Healthcare
20% of Indian startups today are focused on healthcare but not all of them are successful. They face immense challenges scaling or bringing the product to a larger market. Sometimes, it is necessary to question if all these companies are developing solutions based on the need of the industry. This is where curated co-creation programs come in where there is clear communication on the pain points and what technology solutions could possibly address these challenges.
Dr Arvind Kasaragod, Group Medical Director, CloudNine Group of Hospitals
Product development can be considered successful only when it makes a life easier, not harder. It is important to understand a problem or challenge first, before developing solutions that do little to solve a pain point. Moreover, no business can be successful if the economics & profitability studies aren't on point. Today, the healthcare industry has thousands of players – hospitals, pharma companies, MedTech manufacturers, digital health platforms, and even technology providers & government. Collaboration, not competition, is needed to address challenges within the system that's bigger than all the players.
Panel Discussion: Nurturing HealthTech Innovation Eco-System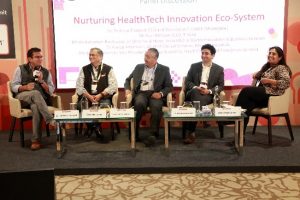 Dr. Taslimarif Saiyed, Director & CEO, C-CAMP (Moderator)
Emphasising on the need for a mature ecosystem in healthcare that can identify the right problems, harness technology & develop capabilities for enhancing GTM & overall success in product.
Ravi Narayan, CEO, T-Hub
While startups have been around since 2005, it was only from 2013 that companies started coming forward with their points of view on industry challenges and then became more specific about their needs. This helped provide the much-needed context to innovators to devise solutions. Yet, most startups seemed to skim off the top and failed to do a deep dive into these challenge areas with technology. In HealthTech alone, there are close to 5,000 startups. 65% of them are addressing fitness, personal health management, and wellness. The use of IT has been restricted to organizing data, not to get to the core of the problem.
Venkatraman Ravikumar, Sr Director & Head, India R&D, Baxter Innovation & Business Solution
The building blocks of the ecosystem are in place with the government, hospitals, technology players, pharma companies, R&D, startups. Now, it's the seamless collaboration between all these pieces that need to be achieved. It is a combination of several factors that includes problem identification, go to market, scaling strategies, RoI, adhering to medical regulations & laws. A great example of this synergy would be ISRO –a govt-led organization that has managed to engage with all its stakeholders to produce tangible impact. We need to have a similar success model for healthcare.
Dr. Anoop Amarnath, Chief of Clinical Services, Manipal Hospitals
While the conversation has positively shifted to wellness, in India, one has to factor in the element of incentives. This is a hugely definitive data point while developing solutions for easy adoption and acceptance across the spectrum.
 Anjali Ajaikumar, Vice President – Strategy & Quality, HCG Enterprises
Where an opportunity exists is filling the need for equipment in hospitals and avoiding needless expenditure on inventory. This is where startups can work with hospitals to understand their needs and develop products that can probably used via a PPP model. Moreover, taxes collected for healthcare benefits need to be utilized for prevention.
START-UP SUCCESS STORIES – CROSSING THE BARRIERS FOR SCALING UP

Dr. Charit Bhograj, Cofounder, Tricog Health 
Tricog Health is India's first cardiologist-certified instant ECG solution. They have diagnosed 1.5 million ECGs to date, and more than 20,000 heart attacks have been detected. They have more than 1,300 installations in a range of hospitals and clinics across India.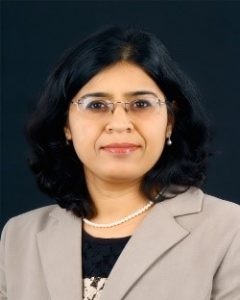 Dr.Rajani Battu, Cofounder & CMO, Eyestem
Eyestem is a leading cell therapy company, aimed at developing a scalable cell therapy platform to treat incurable diseases. Their main product is EyeCyteRPE aimed at treating Dry AMD – the largest cause of incurable blindness in people above the age of 60.
INDUSTRY SUCCESS STORY – DIGITAL PATIENT EXPERIENCE JOURNEY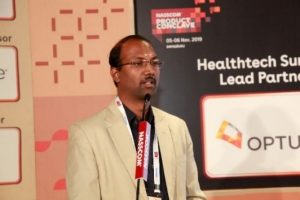 Ashokkan Somuveerappan
Chief Information Officer, Columbia Asia Hospital Pvt Ltd.
"Our goal is to provide an omnipresent digital experience, be it in person, via mobile, or desktop."
Recognized as Best Healthcare Brand for the year 2019-20 by The Economic Times, Columbia Asia embarked upon an ambitious journey of providing a seamless Patient Experience using Technology. Working extensively with a host of healthcare platform providers and HealthTech innovators as part of their core digital strategy, the organization has transformed the care delivery to newer heights. With six IP platforms, and having digitized health records for 10 years, Columbia Asia had a lot of data on hand to develop one of the most cutting-edge systems for an enhanced digital patient experience.
They devised an over-arching plan comprising 11 basic steps that a patient goes through from the time he enters the hospitals till he leaves and digitized this entire journey. The action plan was to understand what the patient needs, assess what the hospital could already do, and how technology can fill these gaps. This system has more than 70 features, and assesses revenue generation, operational efficiency, patient experience and clinical outcome, allowing the physicians to decide the quality of care and levels of deployment per case.
SPECIAL SESSION: CONVERGENCE OF SUSTAINABLE DEVELOPMENT GOALS (SDG) FOR UNIVERSAL HEALTHCARE IN INDIA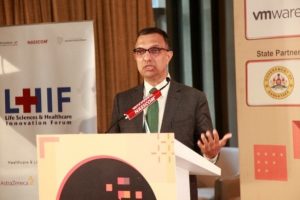 Dr. Nachiket Mor, PhD, Health Economist
(Former India Director – Bill & Melinda Gates Foundation)
"State governments in India have conventionally moved the needle on healthcare reforms, the Central government, by design, is a smaller player."
Health is one of the seventeen goals of the United Nations SDGs, and urge countries to push their scope of work in such critical areas. India spends nearly 4% of its aggregate GDP on health – roughly amounting to 8-9 lakh crores per year. State governments are largely in control of driving the healthcare mandate. In India, a raft of diseases continue to affect the population – right from tuberculosis, lymphatic filariasis to cancer and diabetes. Maternal & child mortality rates are also quite high. Nearly 9.5 lakh children die of conditions that are treatable and avoidable. There is enough data to develop solutions based on immediate needs of the population.
EXPERT SESSION: SCALING THE INDIAN DIGITAL HEALTH INFRASTRUCTURE THROUGH – NATIONAL DIGITAL HEALTH BLUEPRINT  (NDHB)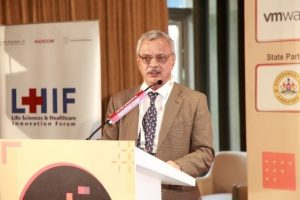 Sri J.Satyanarayana
Chairman of the Committee on National Digital Health Blueprint
"Effectiveness is doing the right things;
efficiency is doing it right."
The National Digital Health Blueprint has analysed the Indian healthcare system from close quarters and developed a plan of action; and guide the healthcare ecosystem by a set of common principles. A Data Protection Bill exists, which aims to persevere user integrity; and the NDHB aims to accelerate the healthcare industry's growth within acceptable frameworks. Some principles include scaling solutions fast (by thinking big, starting small and scaling fast); ensuring a single source of information for easy traceability – for a complex ecosystem like healthcare, information should exist in a federated architecture; open APIs for easier integration of services and leveraging past accomplishments for a better future. A public consultation was led to collect industry feedback from 70 organizations. Overall, the aim of the federated architecture is to ensure strong data privacy, elaborating the roles of the state and central governments, and make the value-add for innovation more prolific. Patient data will be held at a single Point of Collection (PoC) rather than being distributed across channels. While mature enterprises with robust IT architectures can integrate the NDHB framework, smaller ones cannot so we would like to approach licensed partners for IT integration. The entire framework will be interoperable, reusable, with standards & with APIs. A separate organization will be set up with the singular mandate of driving this blueprint and ensure its applicability across the ecosystem. Success metrics will be measured on adoption rate, capacity building, change management and innovation.
All together a great event well attended by more than 150 professionals from the Healthcare Eco-System.