Run, Grow & Transform – What Women Bring to Two Leading Organizations
"Who run the world? Girls."
These words from Beyonce's trending chartbuster almost summarized the essence of the Future 2020 session on 'HyperScale in an Interconnected Economy' at the NTLF 2020.
Moderated by Sundar Subramanian, the session brought perspectives from an astute Jane Moran, Chief Information Officer at Hindustan Unilever and the composed Praveena Rai, Chief Operating Officer, NPCI. While focusing on digital trends and organizations in a hyperconnected world, the nerve of the session was palpable with perspectives of two dynamic women from different parts of the world.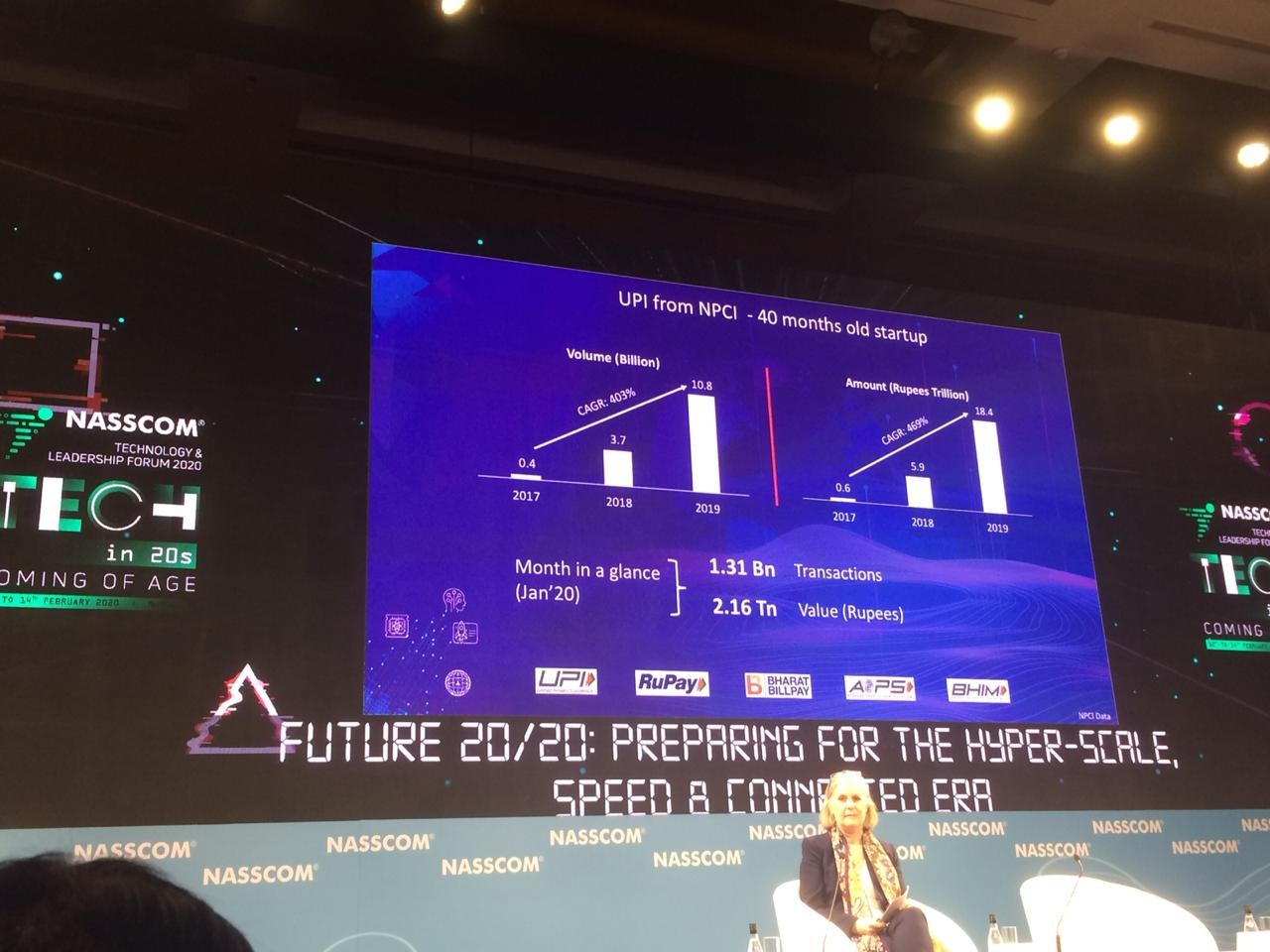 Some key perspectives from the session that came alive:
Fostering Customer Intimacy – What could be the missing piece in a digitally connected world? Perhaps, intimacy and caring to listen. Jane Moran pointed out the importance of creating a culture that helps in nurturing the intimacy between customers and their requirements that may be fulfilled by the organization. "Technology must be used to build that closeness between your organization and the customers, she pointed out."
Openness & Agility – Decentralization and customization are key elements of opensource softwares that empower customers. "This makes the digital process more agile and drives deeper product penetration," exclaimed Ms. Rai. This comes as no surprise from a woman driving operations at what may be called 'a startup on steroids.' NPCI hit 10.8 million users within 40 months of operations as recorded on December 2019. An exemplary growth record and an operating officer who truly believes in creating a powerful organization by engaging customers.
Predicting Trends in Customer Behaviour – The women couldn't help but drive attention towards technology and its varied channels that help in customer engagement. "Most customers today engage with organizations through digital mediums like Facebook or Twitter. How can we use this engagement to pivot and personalize products or services to ensure better customer experience?" That will be the differentiator.
Balancing Technology with Legacy – For an organization like Unilever especially, which comes with a legacy of being a trusted partner within the world of their customers, it is important to tread with a fine balance. Technology can be a powerful tool with respect to data and customer experiences. Organizations established decades ago must maintain their legendary values while also keeping abreast with and embracing digital trends.
Perform, Learn and Disrupt – Ms. Rai mentioned the essentials of scaling up time and again comparing performance with the 'Run', learning with 'Growth' and disruption with 'Transformation'.
We live in a hyper-connected world. Both customers and organizations have access to readily available data. Organizations that nurture characteristics like understanding customer experience, maintaining a fine balance, building customer intimacy and learning constantly will thrive.
What makes the above points special then? The two women who pumped their thoughts into shaping the discussion and perhaps their respective organizations add value with their beliefs and perspectives.
"My persuasion can build a nation.
Endless Power."- Beyonce.