For New Problems, Enterprises are Seeking New Solutions
We're in the midst of a perfect storm – one that is ushering in the kind of ingenuity and nimble technological problem-solving that today's enterprises demand. Several converging trends point to the almost inarguable fact that many of the bedrock technologies we've used for the last 30 years aren't well suited to the challenges we'll face in the next 20.
You may already be feeling the repercussions of some of these trends firsthand: the overall rate of CPU performance enhancement is slowing, memory-bandwidth per core is decreasing, memory latency is growing worse, and new server designs are making systems increasingly complex.
If your goal is to weather this storm and ultimately win in the marketplace, you must seek new solutions to your new problems. This is a big reason why more and more enterprises are looking to startups. According to the CIO Innovation Index, spending on disruptive technology solutions from emerging startups will increase 50% in the next 12 months. A majority of CIOs also reported that, compared to long-established IT vendors, startups deliver more modern architecture, a faster pace of product delivery, better customer experience and more responsive, tailored product roadmaps.
Whether your company is looking to maximize the value of your data, gain access to more memory and performance, or get more life from your existing infrastructure, it makes sense to consider solutions that are nimble, resourceful, and flexible–even and especially if they're the product of disruptive startups. Because it's not going to get any easier from here on out. Computing environments will get more complex and granular, so it will likely pay to invest in environments that are more streamlined and more optimized.
Because agility is everything, and it's not likely to be found in the solutions of yesterday.
ABOUT THE AUTHOR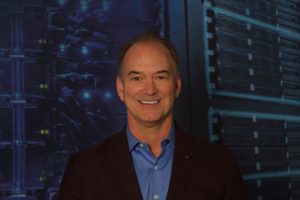 Gary Smerdon, CEO, TidalScale

The registrations for 28th NASSCOM Technology & Leadership Forum are open. Visit https://www.nasscom.in/ntlf/ to see how the event is shaping up. Register Today at https://www.nasscom.in/ntlf/register.html
We have special offers running for SMEs, Start-ups and Women in Tech, contact us at ntlf@nasscom.in to know more.