Improving Customer Experience Begins with Software Development
The next decade of technological innovation will move even faster than the last. Digital-first companies are now prominent in every industry. From Visa's billion dollar acquisition of Plaid to John Deere's acquisition of Blue River Technology, to Walmart's purchase of Jet.com—across industries, legacy businesses are investing in technology to drive innovation with new software and new approaches to developing it. Most businesses lack the resources to acquire an innovative disruptor, but they can take control of their company's future by leveraging agile development processes.
Outlined below are three steps for businesses to transform their software development practices to keep pace with – or even set a new bar for – their peers.
Speed up the feedback loop 
To ship software faster, companies must build a feedback loop that is short and enables rapid learning. The goal is to get customer feedback (both positive and negative) that can be immediately fed back into the development process.
Ship faster
Starting with a minimal viable product is the first step in expediting ongoing product development. Businesses should start small and focus on rapidly making incremental iterations that provide an improved product and customer experience. An optimized feedback loop coupled with fast iterations can provide a leg up on competitors.  A report from DORA (Devops Research & Assessment) found that elite organizations deploy code and/or release it to customers on-demand or multiple times per day.
Ship securely
Security should always be top of mind in any software development cycle. With new breaches in the news weekly, it is critical that companies adopt best-in-class tools to prevent accidental credential leaks, ensure that bundled libraries are up to date and free of known vulnerabilities, check for configuration issues before new code is deployed and ensure that your software is secure as possible.
Increased speed of software development is at the heart of improving customer experience and propelling startups into mainstay disruptors. While these agile methods are a necessity, implementing them in your business requires careful consideration of how to optimize for speed while ensuring high quality shipments. I look forward to discussing this further in my keynote next week!
ABOUT THE AUTHOR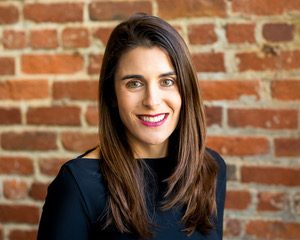 Erica Brescia, Chief Operating Officer, GitHub