#TechNaari: Each For Equal For Innovation – Redefining Diversity & Inclusivity in IT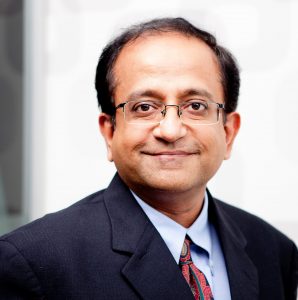 Have you heard of Jean E. Sammet or Elizabeth Feinler? In the 1960s Sammet developed FORMAC (Formula Manipulation Compiler)- an early FORTRAN based computer language. And Elizabeth Feinler created the Domain Name System (DNS) which we use today. These ladies rank amongst the founders of computer science as we know it today and yet, for the most part, the world does not acknowledge or remember their contribution to the IT sector, choosing instead to celebrate male achievements. There is no denying that the technology sector has had a gender discrimination problem through the years. But the important thing now is to figure out how to rectify the situation.
What are the reasons for inculcating a diverse and inclusive workforce? To begin with, companies with gender diverse workforces and those with women in leadership roles have consistently delivered excellent returns for shareholders. In fact, research indicates that gender diverse companies generated 10% ROI annually while those without managed about 7%. Diverse companies also enjoy lower risk factors and less volatility.  For those of us in the business of innovation and research and development, diversity is inextricably tied in with our ability to come up with pathbreaking solutions that can potentially change industry paradigms. Diverse, and more importantly inclusive teams with people from different backgrounds, perspectives and experiences enrich and enhance our ability to create solutions that break new ground in innovation and customer satisfaction. Women, in particular, bring in a plethora of perspectives from their varied life experiences that I consider invaluable for the development world. I would go as far as to say that the more diverse an R&D team, the greater the competitive advantage for the organization. D&I can no longer be considered a matter of ethics to be relegated to the HR department. It is a key ingredient in determining an organization's success in the tech space.
With a large and highly skilled talent pool India has tremendous potential to emerge as a global innovation hub. But it cannot do so by ignoring or excluding women. I believe that it is essential to not just include women in R&D roles but offer them diversified opportunities for growth and development. Here are a few simple ways of doing so:
Go to the roots – Traditionally, women have been kept out of STEM education and subsequently careers, thanks to a mix of preconceived prejudices, bias and misinformation and lack of opportunities. It is time this changed through a concerted effort from the Indian tech sector to encourage girls to pursue STEM education and provide them with varied opportunities. Over the last few years, there has been significant traction in this regard and according to the United Nations, India tops the world in the number of women graduating in STEM fields every year. This is excellent progress and I am confident we will be able to bring more and more women into STEM fields.
Recruit and retain women in technology – With a robust STEM educated gender diverse pipeline, recruiting women in technology is easy. At this juncture, the tech industry must focus on retaining women in technology. Building a culture of meritocracy that provides equal opportunities and equal pay based on skill and ability rather than gender is non-negotiable. The opportunity to participate in exciting projects on the cutting edge of disruptive technology with equal compensation for their efforts and inclusive and supportive policies will go a long way in retaining women in tech.
Help them return to work– This one is close to my heart. Over the years I have lost countless talented experienced female colleagues to domestic duties, misplaced sense of guilt and responsibilities and inability to push back against social conditioning and expectations. While I wish I could wave a wand and do away with social prejudices, the truth is that societal change is a long-term process and despite our best efforts there will be a percentage of women who will drop out of the workforce to focus on other priorities. Currently, most of them find it difficult to return to work as the pace of technology disruption leaves their skills outdated after a long break. Return to work programs with a focus on upskilling is the need of the hour to bring women back into the workforce. This is why I am particularly proud to be associated with a program like VMinclusion Taara that aims to upskill women on breaks to empower them with the knowledge and more importantly the confidence they need to return to a rapidly transforming technology sector.
Train and mentor women– The women that do stay back in the workforce are often relegated to the far fringes of the tech space with little access to inspirational role models, mentors or even opportunities to lead on innovation projects. As responsible corporate citizens we must focus on opening up a wide portfolio of opportunities for women in tech, not limiting them to baseline tasks. Cross industry mentorship, training and networking opportunities are also critical in not just motivating women in tech but also opening up opportunities for exchange of ideas and perspectives which is so critical for innovation.
Winds of change are blowing over the tech space across the world. Where Jean Sammet and Elizabeth Feinler were forgotten by history, today we have women at the helm of large technology companies. Today the technology sector is not only aware of the importance of diversity and inclusivity but actively working towards closing the prevalent gender gap. And this is not difficult to do. All it takes is some determination, focus and concerted action. This International Women's Day, I raise a toast to the women breaking new ground in technology and look forward to helping create a diverse tech workforce that celebrates equality. Each for Equal for 2020 and beyond.
This piece was written by Ramkumar Narayanan, VP & Managing Site Director, VMWare India. He has an extensive understanding of data-driven, digital product innovation involving various consumers and enterprise markets. His expertise lies in product development, product management, and product marketing. He has been an advisor to enterprises, large and small, in the area of digital transformation, product strategy, and product marketing. Prior to VMWare, Ramkumar has held global leadership positions at eBay, Yahoo! and Microsoft. His work involves digital transformation led by customer journey, managing product development organizations, software product management & product marketing for consumer and enterprise products, new market development in emerging markets amongst others.