Cognitive RPA – Road to Intelligent Automation
Rise of cognitive RPA
RPA is being implemented widely across businesses to automate back-end processes, and has been able to deliver on promised benefits. While most of the RPA implementations so far have been for manual, high-volume and repetitive processes, advent of cognitive technologies such as AI, ML, etc., are enabling automation of 'business critical' processes. RPA when combined with cognitive technologies is considered as a tool for 'Intelligent Automation' and is becoming an enabler for value-centric business drivers.
RPA vs Cognitive RPA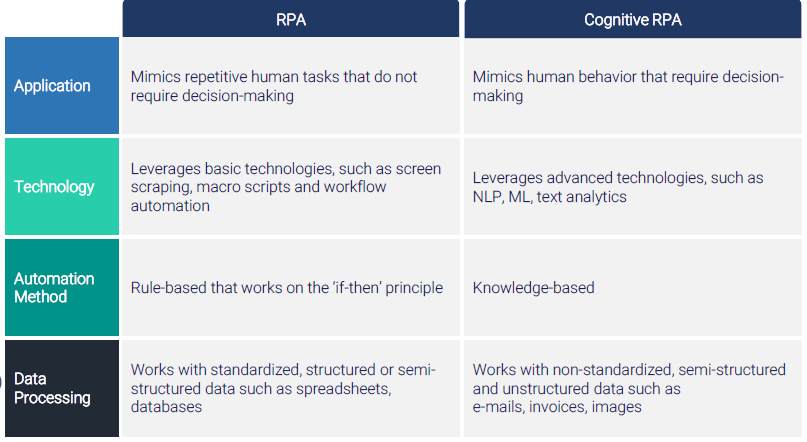 How does it work?
A cognitive RPA system leverages existing enterprise information, which could be both structured as well as unstructured, to create models that empower intelligent decisions. In fact, working with unstructured data is one of the key focus areas for enterprises while implementing cognitive RPA systems. Under such scenarios RPA tools act as an aggregator, they fetch complex data from different heterogeneous enterprise systems and feed that data into AI modules. After AI modules analyze data, detect patterns, recognize models, and associate events in order to make predictions, RPA again comes into picture and presents insights to stakeholders.
Key AI Technologies for Cognitive RPA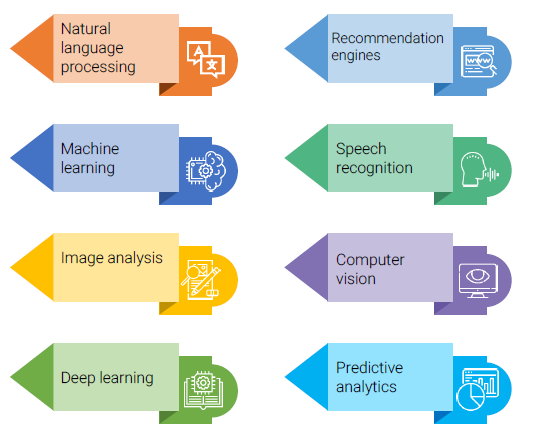 Way forward
While RPA brings automation to routine, information-intensive manual processes, cognitive technologies will add smart capabilities to existing RPA offerings to include activities that require intelligence. Combining RPA with cognitive technologies would allow RPA tools to work within more complex scenarios that would typically require human judgment or decision making.