Predicting *NEW* Payroll Management Software Trends For 2020
With each year, we are seeing a drop in the number of companies outsourcing their payroll process. It anyway, just helps you with the compliance and calculation, solving queries and collecting attendance data still plagues your life. Thanks to a handful of advanced and robust payroll management software vendors who relentlessly kept working on the aspects like integration, mobile application, multiple ways to mark attendance and more. While that is being done, the advancements in the HRMS software India has does not come to a halt, for technology is meant to grow continuously.
And so, the onset of 2020 also has some or the other predictable and non-predictable upgrades for every technology that exists and is on the boom. In this blog, we unveil 3 of the *NEW* payroll management software trends for this year and beyond. Curious to know? Read till the end!
Flexible payment option
With the increase in digitization over the last year, people have almost stopped keeping cash with them. Moreover, there are so many options like Paytm, GPay, wallets like that of Amazon and more, people including your employees have built their own preferences over time. Now is the time that the payroll software will start working on options to transfer the salary to other modes than bank accounts, checks. For employers who have their offices across borders, an option for cryptocurrencies may also be introduced as according to Statista more 39% of people in certain countries are willing to switch to this option. All of this will make employers and employees not just transfer and get salary on time but also be at peace and use their money the way they want.
Gig Economy Inclusion
Undoubtedly, the freelance and contract based work in on the rise all over the world including India. Companies may have a full-time person for a particular work but when the work is more instead of straining the employee, freelancers are hired. Even if it is for a month or less, no payroll management software is able to make them a part of the process. Because of the same, they face delays and what not?
This year we are convinced that the industry will make considerations to become more inclusive and make the software all the more customised. The companies will even get to decide if they want to give them any of the benefits that employees enjoy or not.
Setting KPI Parameters
As of now, companies were just using KPIs to track the performance of their employees. But, now the KPIs for payroll process would also be set. Infact, it is high time that we begin doing that. Setting a foundation and identifying the loopholes was a major setback. The most apparent reason for the payroll management software to repeat mistakes was this lack of identification and correction itself.
By setting KPIs, you will be able to track which kind of error is occurring when, why and by whom. The dashboard or the visualisations that you will have can include payment types, processing time, error rates and more. The same will surely help in getting the payroll errors down to zero and rectify the payroll personnel by providing them just the kind of training they need.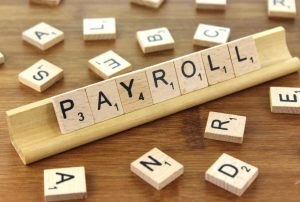 Clearly, as the landscape of employment is changing, it is becoming inevitable for the payroll management software in India and elsewhere to bring in more advancements and customization. The more quickly the vendor will become adapt, the better. So, whether you already have the software or you are looking for HRMS software India has, you must check its compatibility with this list. This step is necessary not only to make sure you are on top of trends but also to make your company harness the true potential of payroll software optimally.
Do you also have a trend in mind that we missed mentioning? Let us know in the comments section below.