NASSCOM Reskilling Series – Tech Mahindra's Journey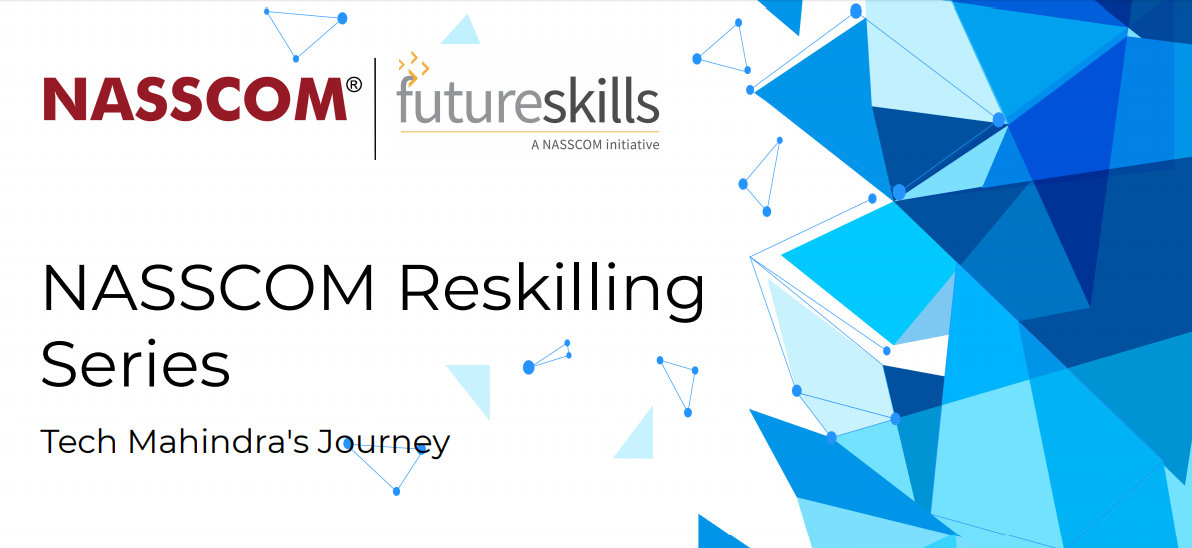 Imagine a crisis which engulfed the world all of a sudden and forced each and every organization to relook the ways its employees function. Companies had no choice but to move to the virtual ways of working and to their surprise they found it to work well. Companies realised that it was the work blueprint of the future. There was no way to survive except going in for complete digital transformation.
Companies that had a head start in digital transformation of their workforce were better off than others…infact a role model for other companies. In this reskilling series, NASSCOM explores how Tech M, one of India's leading IT firms, is driving workforce reskilling in the digitally transforming world.
Problem Statement:  How to drive workforce reskilling in the digitally transforming world
Solution: For Tech M, the key to successful digital transformation lies in, 'disrupting one's own business, before others do'.
How does it do this?
By being a fast adopter of best-in-class technology
Building one's own unique digital capabilities
At Tech M, the digital technologies that are in focus are
Robotic Process Automation
AR/VR
Full-Stack,
Analytics
Blockchain
Networks of Future
Cloud
Tech M has a unique strategy of working creatively towards maximizing the potential of every employee, to reskill every associate in the organization and make them 'Digital Savvy'. This includes
preparing them for future roles
meeting domain specific requirements and
equipping them with technology specific skills
The key tenets of Tech M's reskilling drive are:
Hands-on experience,
milestone based assessments and
certifications in line with the business requirement of the organization
The important ingredients are well-defined metrics, tangible benchmarks and empowering employees by creating the right type of ecosystem for them to learn. This comprises, choosing the appropriate content, assessment, partners and certifications and evaluating practice platforms.
Click here to read more https://bit.ly/2A7c2TT