How to choose the best ERP company for you?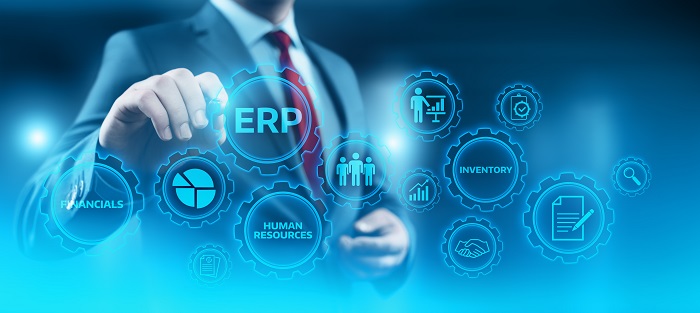 If you are a small and medium-size business contemplating a move to SAP Business One, then you must be wondering about the best ERP partner. There are many ERP companies in Noida so it becomes increasingly difficult to make a smart choice. This blog will share a great piece of information to make informed decisions. 
Relevant Industry Experience
It is imperative to know the relevant industry experience of the partner you are considering doing business with. Look for a partner that has experience with an organization similar to yours. The best consultants should adapt to your business environment and brief you on the solution matching your corresponding business needs. As they have hands-on experience tackling the same challenges across a variety of industries, they can better guide you about almost everything.   
Look for an Innovation Mindset
An ERP project represents great opportunities with plenty of innovation. As per the latest research, it is found that organizations now seek more from their technology and innovative consultant just being selection and implementation.  
The right consultant knows how to seek out great ideas and innovate them for the betterment of the business. They have that great eye of detail for innovation which can be translated into high ROI.  
Ensure the partner knows the said ERP system
If you have already chosen a specific ERP system, it is always a great idea to find an ERP consultant with a relevant implementation experience specific to your business. For example, if you are intending to purchase SAP B1 HANA, but the partner has Marg ERP experience, or so. This complicates things as your partner may not have the relevant experience which you are seeking.   
Check viable references  
It becomes really important to look for references and know the experience with companies like yours. This will ensure that they have a history of successful implementation. And, there will not be any unforeseen problems during any implementation process. Check with the ERP firm, and know if you can get references and validate the same. It might also be a good idea to contemplate talking to them individually and learning about their experiences.   
Level of Awards
It is a good idea to examine the level of awards that your prospective ERP partner has received. See what level of partnership they enjoy. The Gold partnership in ERP would mean your partner is excelled in delivery, sales, support and customer excellence.  
Check if he is stationed nearby 
Having a partnership with a global vendor could be a great deal. But, having a local vendor like ERP companies in Noida could be an awesome deal. Imagine, you need instant help and you want a vendor to pay you a visit to fix it at earliest In this regard, immediate help from a local vendor would be attainable as opposed to a global vendor who has to fly overseas to solve the problem.   
There are many other ways by which we can choose the best ERP vendors but the viable call is to follow these steps closely. The ERP system is the backbone of business and to implement it properly, you need to align with the right ERP companies to realize your business needs.