Design Thinking: Upholding User Needs & Aspirations for Innovation
December 3, 2019 to 5

@

9:00 am to 6:00 pm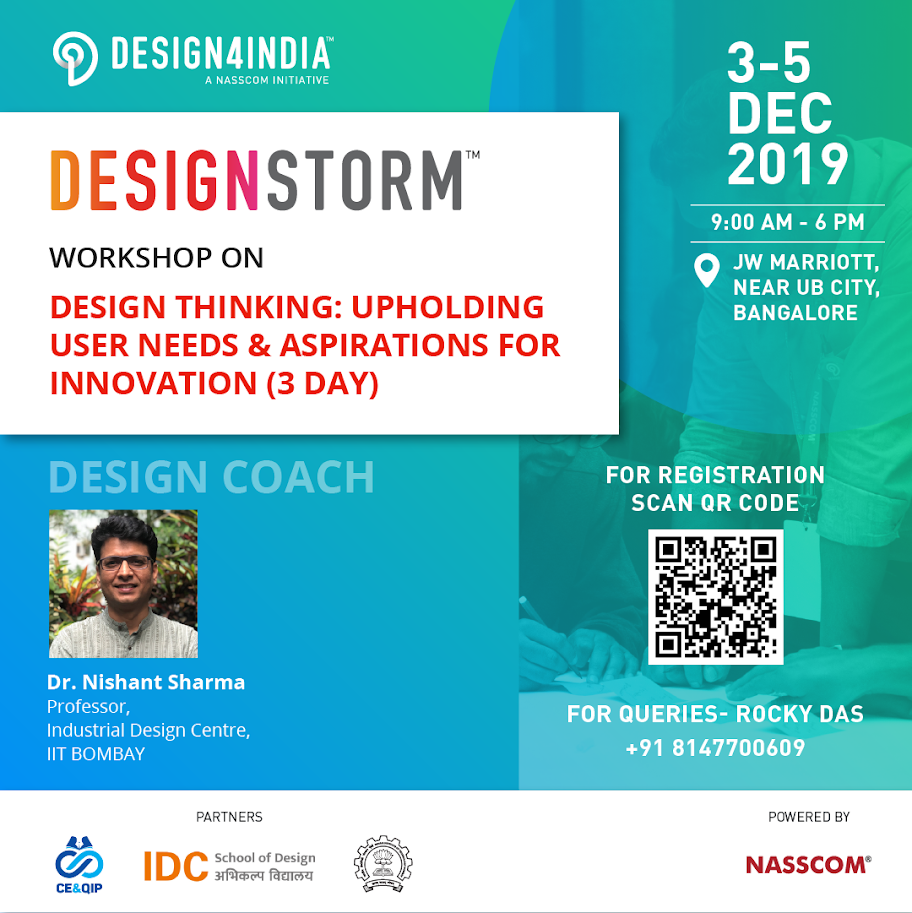 A hands-on workshop to revolutionise products, services, and systems through Design Thinking' Design Thinking is a human-centred design process, undertaken by designers to solve complex (wicked) design problems when they design & develop new products/services. The uniqueness of Design Thinking is in 'upholding user needs and aspirations for innovation'. It begins by gaining in-depth user-insights through empathy, followed by creative ideation to innovate new concepts, prototype them and finally test with users to check the usability, viability and feasibility. Businesses today, have enormously benefitted from Design Thinking to solve increasingly complex and difficult problems across different sectors. Furthermore, many businesses and organisations have achieved higher business success rate by boosting Design Thinking culture to drive innovation. This short term certificate program 'Design Thinking: Upholding User Needs & Aspirations for Innovation' will help participants experience the power of this innovative problem solving approach through lectures, case studies and hands-on workshop. Participants will learn various techniques employed in different stages of Design Thinking in the workshop.
KEY OBJECTIVES/LEARNING OUTCOMES
Cultivate Design Thinking ability as culture to drive innovation in your organisation. Develop mindset to work closely with (for) users while designing, innovating, developing and testing solutions for new products, services and systems. Develop capability to arrive at deeper user insights by empathising with potential users through observational research and in-depth interviewing. Ability to participate and conduct constructive brainstorming sessions, ideation sessions in interdisciplinary team in search of new ideas and solutions. Developing skills for making and presenting prototypes of the envisaged solutions individually and in team. Develop ability to test solution and work on feedback loops.
WHO MAY BENEFIT: 
Senior and Middle Management from different domains & sectors Design Team Research and Development team Project Leads Product Managers Marketing and Sales team Business Analysts Design Enthusiasts
Design Coach
Dr.Nishant Sharma – Professor at Industrial Design Centre, IIT Bombay