LeaderTalk: In Conversation with Mithun Srivatsa, CEO & Founder, Blowhorn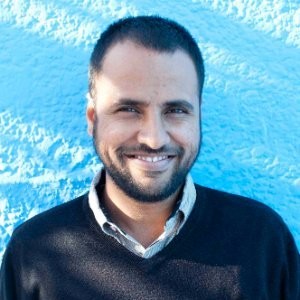 1. Please share with us the idea behind Blowhorn. What made you realize that tech can address a market which is very fragmented and unstructured? How was the initial response and that special Aha moment which turned the tides for you?
I am a Mechanical Engineer. Armed with this background, I had joined Maersk Shipping line, and spent 7.5 years with them. And, learnt all about warehousing, trucking, shipping lines etc. Complete end-to-end logistics so to speak which was to pay me enormous dividends later. It was an incredible experience and I leveraged it to continually move up the aggregation level.
But other plans were simmering as well. I went ahead and acquired an MBA qualification from University of Cambridge, hoping that it would land me with a plush job in Consulting. Post MBA, I was engaged in a project at Google and by then, the idea of entrepreneurship had merely germinated but was yet to take any concrete shape.
Thereafter, I met a friend who had started a venture in Brazil – on the lines of Lenskart and I assisted him for a while in getting the term sheet and raising funds and handling the entire supply chain management, once operations started. It was only a short stint though, and I returned to India in Feb 2013.
I had two choices. Either to explore an idea that I was passionate about and nurture it to the point of starting up, or, find a friend who had something similar in mind and assist him in building a sound business.
In July that year, I joined Walmart Labs. I noticed something interesting which got me thinking in a specific direction. My friends, even those with very little personal effects to speak of, took a lot of time for shifting residence. On enquiry, I realized that the logistics services – intra-city – were fragmented, unorganized and the pricing wasn't uniform either. The shared services in transportation (Ola, Uber, Taxi for Sure, Meeru etc.) had already taken off and I wondered if a similar approach could also work for intra-city logistics services. SUVs were being used to carry goods from one point to another, and I sensed a strong  opportunity where I could leverage technology to create a shared services model for logistics.
A friend of mine dragged me along to the US and I made a presentation to Tim Draper at the Bradley University. He was rather impressed and wanted to fund the idea right away. I held on, promising that I'd take his money at a later point in time. I returned to India immediately and in May 2014, I bootstrapped Blowhorn to set it up. The barrier to entry was low but I realized that scaling this business would prove to be challenging.
It was an incredible start and within 48 hours, we were making money and soon we notched up 1000 customers. We called up Tim and he agreed to provide seed fund which was double the amount of what he had promised earlier, back in the US. This time, we took his money – December 2014. We soon realized that there was a great opportunity in the B2B segment, besides B2C that is. We also started talking to United Ventures (formerly, United Seed Fund) who were keen to invest in us. By Jan 2015, we got our first term sheet. We eventually closed the round in Feb 2017 with IDG Ventures & Dell Foundation (a Limited Partner in United Ventures).
The year 2015 was a frothy one from a fund-raising standpoint and in hindsight we did well. That same year we expanded to two cities; currently we have operations in 5 – Bengaluru, Chennai, Hyderabad, Mumbai and Delhi-NCR.
The next year – 2016 – proved to be enormously challenging. By the third week itself, we faced a severe cash crunch – the founders could not take salary and the senior execs had to take a haircut. We were fortunate at that point in time to be accelerated by Y Combinator. Tim Draper, all along, kept advising us on chalking in the numbers to enable subsequent rounds of funding – particularly Series B and beyond. Happy to share, we have closed Series B recently.
2. Please share your experience in working for both B2C and B2B. Special features, challenges etc. Do you have a preference?
I don't really have a preference. But the two are quite different in nature.
It is comparatively easier to change customer habits in the B2C segment. We've seen how deep discounts in ecommerce have impacted customer behavior – Indian market is price elastic. Customer acquisition is arguably easier but switching can happen very fast as well. Whereas in B2B, building a network requires higher capex, more time to establish connects and switching takes longer (for the client). These businesses have greater longevity.
B2C gives you steady cash flows whereas B2B is heavily focused on retention. Having said that, today, no one can afford to dilute customers' experience in any segment. That's pretty much a hygiene factor.
There are some founders who conflate the two (at times they are even successful) but broadly speaking, the two businesses have different DNAs. In my early days at Maersk, I was fortunate to observe how B2B businesses really functioned from very close quarters.
Right now, B2C accounts for 40% of the revenue which involves direct interaction with customers – booking and delivery. We also operate in the C2C segment (Customer to Customer) which it is about people buying and shifting second hand goods. We are a full stack asset light intra-city logistics company. Regardless of complexity we can handle the load. Orchestration through tech application such as AI / ML happens at three levels – planning, fulfillment and transportation.
3. Your thoughts on EV. Where are we right now vis-à-vis the developed markets and the infra that needs to be put in place. Any special asks from the govt.
 On the supply side:
There are multiple vehicle manufacturers right now – building new models, reshaping existing ones and even refurbishing them. It's akin to what the PC industry was in the 70s and the 80s – multiple PC manufacturers. In EV, the clear winners will have to emerge, and we must nurture the ecosystem in a manner which expedites the process. Yes, the Make in India initiative of the government is truly commendable and from an EV standpoint, we need to build clusters & innovation zones on the lines of the erstwhile SEZ model.  And have tax breaks in place which will be a major inducement. The other important aspect is about having standardization in place. Only then will the model be scalable. EV should not be perceived as a threat at all, but an augmentation to the existing mobility market.
On the demand side:
We can get the autorickshaws to transition to EV if the running cost is lower. For them, this angle is more important than the environmental one. We need to create financing options as well so that people can invest in them.
In a nutshell:
Governmental push to manufacture locally.
Bring down running cost.
Funding options required.
4.  I suppose, your business deals with a lot of blue-collared workers – it may be indirectly. How do they respond to advanced technology? Any comparisons that you may like to draw with white collared people who work out of plush offices and have easy access to tech. Your thoughts on tech being able to bridge gaps in society.
During the 80s & 90s when I was growing up, I would avail the public transport a lot. I realized that the transportation business was all about people connects and a very deep one at that. From a tech adoption standpoint, the blue collared can be compared to the elderly people in our society. I'd say my 65-year old mother has similar tech adoption pattern as that of a driver. The stage has evened out and even the older generation is most hungry to learn because the benefits are so obvious. My mother, for instance, is most comfortable paying electricity bills online through phone-based apps and expertly shuttles from one product to another to assess benefits in real time, such as cash back offers etc.
At all times, we must remain mindful that he technology is not intimidating to the user and the benefits are easily communicated. People across society then take to rapid adoption of technology. Seldom is the challenge about the user's education level and more often it's about the user interface. We engaged with Dr Indrani Negi, an expert in designing software interface for the semi-literate. From the very beginning, the focus was on getting the drivers to use technology and never be intimidated by it.
Factors such as falling data usage cost, storage cost, applications like Google Maps, smartphone proliferation, have contributed to our growth story.
5. What kind of training programs do you have in place – employees and users. Please share your insights.
We are the only operator which does not give "minimum load guarantee" to our carriers. Yet, we have a very high stickiness factor. Instead, we provide opportunities for drivers to learn about technology and do other things besides driving.
When ecommerce really took off in 2013, the drivers were accompanied by delivery boys who were tasked with keeping track of cash – ref COD transactions. Given the sensitivity and cost of goods involved, it was believed that delivery boys could perform the job in hand better than drivers. We have trained our drivers / upskilled them and they can all double up to carry / account for cash, as well. We have one of the highest retention of drivers in the industry.
6. Your levels of data security – strategies that you have in place to safeguard client's data.
 We are not in the business of selling data or using data unethically. We use data internally, to derive deeper customer insights. For us, data security is a non-negotiable condition. We carry out periodic audits and engage with experts to ensure there's no breach.
This culture has been established at the very outset. Over time, we have been able to create a high degree of transparency and our data privacy policy is reflective of our culture and values.
7. Your future pivots and leadership mantra – kindly share.
Try and achieve high profitability.
Expand in a greater number of cities.
A sustainable and scalable model levered on technology.
Mantra: No leader is fully formed. It's always a journey and the learning never stops. We try and remain humble and be cognizant of the gaps that need to be addressed. It's ultimately a team's effort where eventually even the founder becomes a salesman. We take great pride in driving sales.