LeaderTalk- In Conversation with Gaurav Kumar, Founder & CEO, Beyond Codes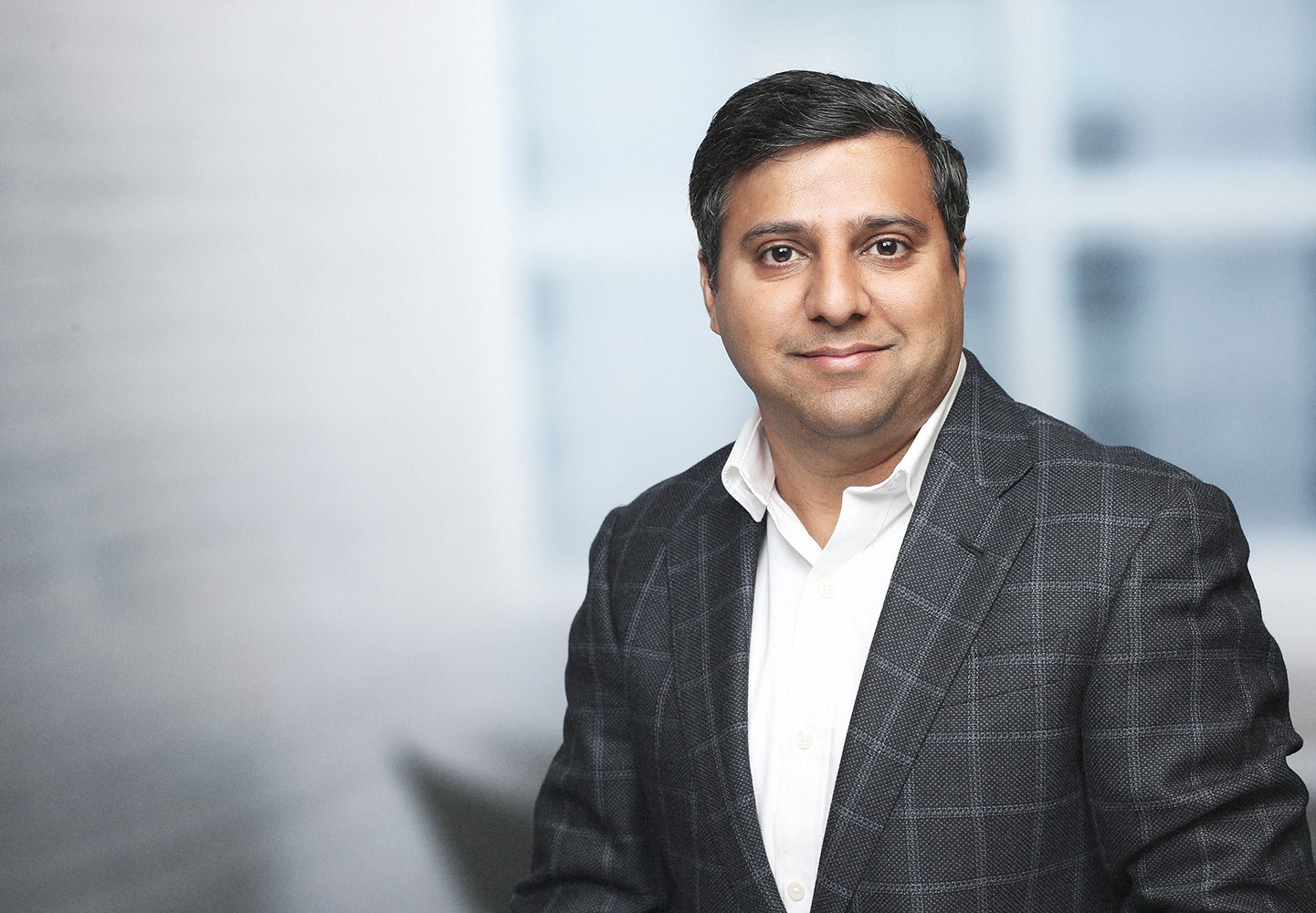 "One of the most important and equally challenging task for the sales function of an organization is to speak with the right prospect. Getting in front of your prospective customer is half the battle won. Enabling you to reach there, that is what we are best at"
1. Please tell us about Beyond Codes & Lead Generation services – how is it different from traditional contact center services?
Founded in 2008, Beyond Codes is one of the premier lead generation and appointment setting firm. We started from a garage in Simi valley, CA and have today grown to be amongst the top five in lead generation business. We are the only lead generation company with global presence across and capabilities to do multilingual campaigns. With a team of more than 350+ highly skilled resources we today offer B2B Appointment setting and Lead Generation services to 70+ Services & product companies.
Beyond Codes cannot be compared with the traditional contact centre services. The traditional contact centre services are more focussed on managing the inbound queries coming from customers and are used primarily for B2C companies. On the contrary Beyond Codes help B2B organizations reach out to their target companies/decision makers. We work with our customers to grow their sales pipeline.
Our comprehensive research based calling approach, proprietary CALL SMART process, intensive training programs & access to multiple databases differentiate us from the traditional inside sales team.
We have built capabilities to execute multilingual campaigns and we today support our customers in 35+ countries.
2. Please share your insights on Digital Marketing – how it's changed the marketing landscape? Can you tell us how the future will look like? Major shifts?
Digital Marketing was once a channel, today it is the backbone of every marketing program you run. For example, during the time we have the first contact to the first meeting we use email marketing or social media to engage with the prospect. Once the prospect is engaged you use multiple techniques to do lead nurturing. Similarly before an event you use digital marketing techniques to reach out to people and then the human touch happens at the event.
We have seen digital marketing evolve, today digital marketing has given you the capabilities of making the campaigns personalized. In addition digital marketing produces enormous amounts of data. Using this data and leveraging the right messaging we believe organizations can significantly reduce the cost of conversion for leads and shorten the lead cycle.
The major trends we see impacting digital marketing this year are:
1)Hyperpersonalization resulting in customized messaging for the individual
2)Leveraging AI, ML and NLP to make more personalized conversations with the clients
3)More insights and analytics driven marketing programs
4)Increased investments in marketing technology
3. Partnerships & collaboration – please tell us how you leverage these in your business. What are some of the challenges/struggles that need to be overcome to make it a success?
Beyond Codes wants to go global- Our focus is to be "One World One Partner". We want to be present across seven continents skilled in 30 languages building delivery centres. If we have client who has a billion dollar IT business across the globe, they want global customers, Beyond Codes is ready to be their partner,we can pitch in any language and help them get customers anywhere on the globe. That is how we can help our partners.
Similarly, at times our partners need our help, if they want a database to be made or a script to be written, translation work, or research, they can use Beyond Codes as a strategic partner offshore at a very good price. We can leverage collaborations with partners on both the sides.
Our vision for Beyond Codes is to become a global partner- One World, One Partner, Multi-lingual, IT and non-IT and that is how we leverage our partners. Today, Beyond Codes is ready to go global and help their clients get new customers anywhere on the globe.
4. Chandigarh as a location – the advantages & disadvantages. Please address on talent availability, power, infrastructure, cost of operations.
Advantage-
•Attrition rate is lower compared to metro cities such as Delhi, Noida or even Bangalore
•The city is cost effective in infrastructure costs and also the living costs for the team
•People are very warm and welcoming and the city is vibrant and very livable
The disadvantage is,
•It is difficult to find people with a passion and fire, money is not always the motivation factor here. So we need to find alternate sources of motivation
•If you compare someone from Chandigarh to someone from Bangalore, you will find them slightly less passionate about the career
•Smaller talent pool availability compared to larger cities
If you have to scale up, you don't have the right resources.
There is no proper ecosystem for training and education in our niche. The infrastructure isn't there.
5. Reskilling – how do you ensure talent is future-ready. Specific training initiatives.
Training, infact continuos training is the heart of lead generation. Beyond Codes believe in "KAIZEN", Kaizen means continuos improvement. Training happens on multiple levels. First we have to hire freshers and train them about lead generation. The industry is quite new in India, traditionally lead generation was done overseas by local people. We have to give communication training, soft skill training, and accent neutral training to help these freshers get a fair amount of exposure on how the lead generation industry works
The next level of training that comes is at a senior level, people who have worked in MNC's and have more than eight years of experience. We have to train them on lead generation. What exactly is lead generation? What is domain training? What is technology? We have to polish as per the demands of our industry.
The next training level is for experienced people. They already understand everything, so we teach them customer satisfaction, customer happiness training, latest technologies and trends. We send them on industry conferences, and inhouse conferences. So, that they get exposure and insights on what is going on across the globe.
We have launched a mentorship programme where seniors train their juniors, line 1 professionals train line 2 professionals. We also onboard experts who train our resources, we emphasize on reskilling. Apart from that we keep learning from our customers.
6. Your leadership mantra & future business pivots.
Leadership Mantra-
We are not a large company, we behave like a startup. We have a pool of leaders higher up the hierarchy who are multiskilled and are equally involved in every aspect of decision making.
Beyond Codes follow three distinct leadership models:-
The first is a Laissez Faire model wherein the organization empowers the inner teams to take their own decisions with little help and guidance. In Beyond Codes, I don't take every single decision, decisions are taken at ground level. If they need my insights, they talk to me, rest every decision is taken by the core leadership team. The Laissez-Faire model works because I trust my team immensely.
The second is Democratic leadership style, it depends on certain situations. If there is an issue, we discuss, people cast their votes, based on what the majority says, we take a decision.
At times, we have to follow transformational leadership wherein big decisions need to be taken like opening a new delivery centre in UK. During those times, I step in, take a decision and communicate it to the management.
Future business pivot in my opinion would be adoption of technology, artificial intelligence and automation. Logically everything will be automated, use of AI and technology will play a vital role in lead generation.
Apart from that we need to venture into the global market of multilingual lead generation by hiring locals if we want to run successful onsite delivery centres globally.
Profile – Gaurav Kumar, CEO, Beyond Codes Inc.
Gaurav Kumar is the CEO of Beyond Codes Inc.- A Global Leader in B2B Demand Generation Services for IT, ITeS and Product companies. Like some of the stalwarts of the current generation, Gaurav also started Beyond Codes from his garage. He laid the foundation of the company in 2008, in Simi Valley, California. In the first year, he started by providing high-quality demand generation services to two startup organizations.
Since then, as CEO, and being a true visionary Gaurav leads the company's business strategy and worldwide operations. He has led Beyond Codes from the front and has made it an extremely successful organization serving multi-billion-dollar companies to well-funded startups globally. Being ranked #1744 in the Inc.5000 list (2019) of fastest-growing private-sector companies in the marketing sector is one of the biggest testimony to how Gaurav has scripted the success journey of Beyond Codes.
Beyond Codes has expanded its services to include Market Research, Account Based Marketing, Digital Marketing and Talent Acquisition (for Sales – Hunters & Farmers) and expanded their geographical presence across North America, Europe, Middle East & Asia Pacific. Ranked amongst the top global firms in B2B Appointment Setting, Beyond Codes today is one of the few companies offering Multilingual Lead Generation services.
Author of "Demand Generation Tweet Book" and multiple blogs and whitepapers, he is a highly sought-after leader for companies formulating their demand generation strategy. With over 21 years of experience he has carved a name for himself helping clients build their market presence through his marketing acumen.
He has been associated with various TiE chapters for over 24 years in different roles including Executive Council Board and is currently also part of "Vistage" Southern California. He has also acted as a mentor to various startups.
A graduate from Delhi University, Gaurav completed his M.B.A. in Strategic and Marketing Management. Gaurav is also a Cyber Law certified professional and is certified in "Kaizen" and "Japanese Art of Management".
Based out of Southern California with his wife Tripti and daughter, he is an avid music lover and loves travelling.