Energy Sector: Diversify or Disappear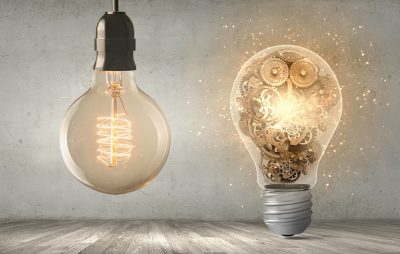 Truth be told, one of the most challenging of all decisions to make for a business is whether to diversify and evolve or to stick with what already is and improve. The complexity behind this is huge considering the unimaginably high stakes and unpredictability involved, especially if this is done without thoughtful deliberation.
In general, diversification could either be baseline diversification or other types of diversification such as ecosystem diversification. Baseline diversification refers to a process of diversifying into new areas that are adjacent to your industry and seek to offer customers greater choice. In the context of the energy industry, a mainstream energy company diversifying into renewables would be a great example of this.
On the other hand, other diversification would refer to entering new industries that are above or below in the value chain. For instance, an energy company getting into Electric Vehicles charging stations or setting up a Storage facility could fall into this category.
Shell is a great example of successful diversification. In 2016, Shell acquired global LNG competitor British Gas to counter the gradual decline in oil business. This helped reverse its slowing revenue growth. Even British Petroleum (BP) has announced its intention to acquire green energy companies to broaden its energy offering to customers. Similarly, Malaysian oil and gas major, Petronas has diversified in renewable energy and have acquired Amplus Solar in India.
Diversification is inevitable
With rapidly changing energy mix and the emphasis laid by the Government of India towards helping the sector flourish, diversification is an imperative and not really an option. The Indian Government plans to establish a renewable energy capacity of 450 GW by 2030.
Globally, there are four major drivers driving the evolution of the energy industry – Decarbonization, Decentralization, Digitization, and Democratization.
Decarbonization refers to the growing deployment of low-carbon technologies such as wind and solar.
Decentralization is about how renewables are driving a shift towards small-scale generation as opposed to traditional centralized energy production models.
Digitization refers to the move toward intelligent digital solutions
Democratization talks about empowered consumers driving an economic power shift.
That said, adapting to the changing energy shift and embracing newer technology is imperative not only from long-term businesses sustainability perspective but to also cater to the dynamically changing needs of the customers. As a leading energy marketplace driving energy sector transformation with competition, flexibility, reliability, and efficiency as its leading cornerstones, IEX facilitates industry and economic competitiveness and helps to mitigate risks of diversification arising out of digital transformation.
Even within IEX, we're closely studying and executing diversification opportunities. Our launch of the Indian Gas Exchange envisioned as India's first nation-wide automated gas trading platform equipped with cutting edge technology, is a great example of this. In addition, there are plans for new products that leverage blockchain, P2P, and microgrids to deliver even greater value to our customers.
Realizing the Ambition of Power for All on 24×7 basis
While India has made great strides in ensuring electricity access to all, there is still a long way to go. As India tries to realize its massive ambition of ensuring 24 X 7 power for all, diversification in the energy mix from the point of view of increased energy security and sustainability will be a key success factor. Given the Government's plans for expanding the share of natural gas and renewables in the energy mix, the vision certainly seems achievable sooner than later!
By Indranil Chatterjee, Head – Risk, Alliances & Diversification