Demystifying Tech for the TECHADE: Blockchain
Blockchain market currently is in a nascent stage, limited by unstructured experimentations, low speed of executing multiple transactions, and massive decentralization of data creating a need for low-cost data storage and a change in end-user mindset. While Blockchain is still three to five years away from feasibility at scale, applications in data decentralization and smart contracts will drive rapid adoption.
Gartner shares its Blockchain spectrum to help understand the 4 phases of Blockchain evolution and explore potential business opportunities.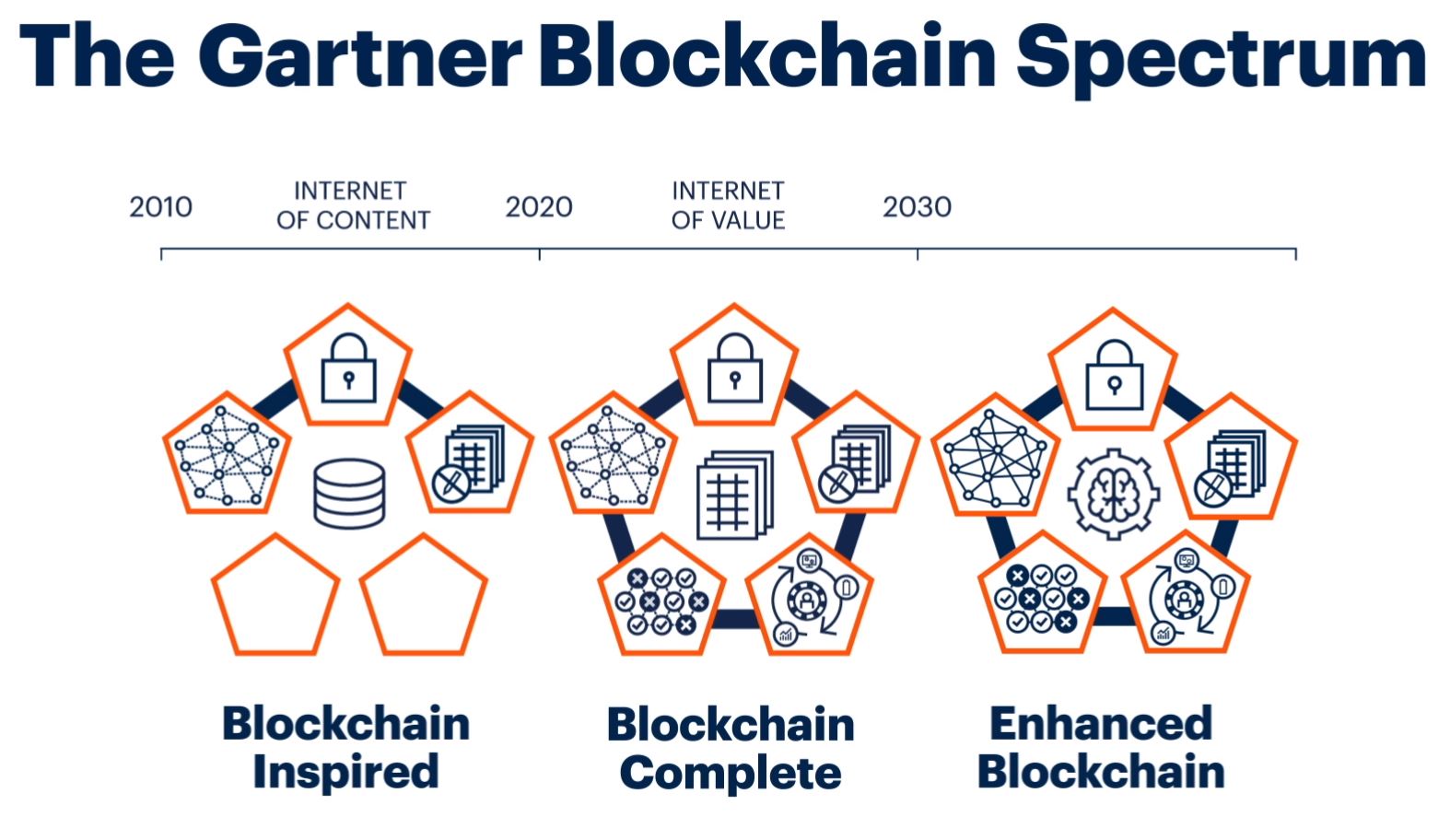 Source: Gartner
Global State-of-the-Market for Blockchain
As per IDC, the global Blockchain spend stood at USD 2.7 bn. in 2019 and is expected to reach USD 15.9 bn. by 2023. Significant implementation of the technology has been witnessed in banking, public sector, retail, discrete and process manufacturing, accounting for more than 50% of the overall global Blockchain spend in 2019. Sectors expected to see the fastest growth comprise manufacturing, professional services, retail and, resources and utilities. From a regional perspective, US is expected to contribute the most towards total Blockchain spend by the end of spend forecast, followed by Western Europe and China. On the other hand, Canada would be displaying the fastest Blockchain spending growth by 2023, growing at CAGR of >70%. The post-COVID scenarios are yet to be evaluated in terms of investments.
With the ongoing global crisis, COVID-19 has resulted in suspended supply chains. WEF suggests that Blockchain can be leveraged to ensure that data on performance and risk, which drives all supply chain finance transactions, can be shared in an authenticated manner with financiers and other parties to a transaction. More importantly, the Blockchain technology can be used to ensure data privacy while onboarding and tracking COVID-19 cases through Blockchain-enabled platforms.
Adjacent market developments supporting Blockchain adoption
There are certain key market developments that can act as catalyst to ensure Blockchain adoption. The top Blockchain use cases that are growing at approximately 60 per cent CAGR comprise asset/goods management, warranty claims, lineage/provenance validation, trade finance & post trade and property ownership management.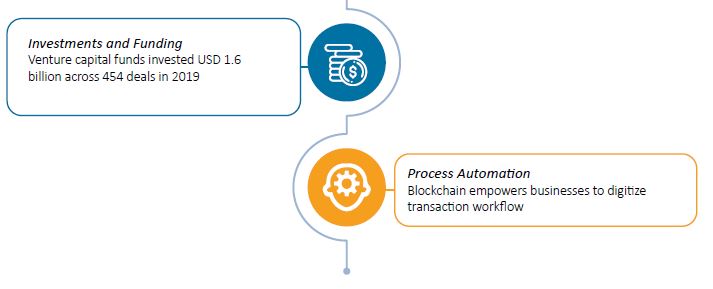 Evolution in Blockchain and enabling/dependent technologies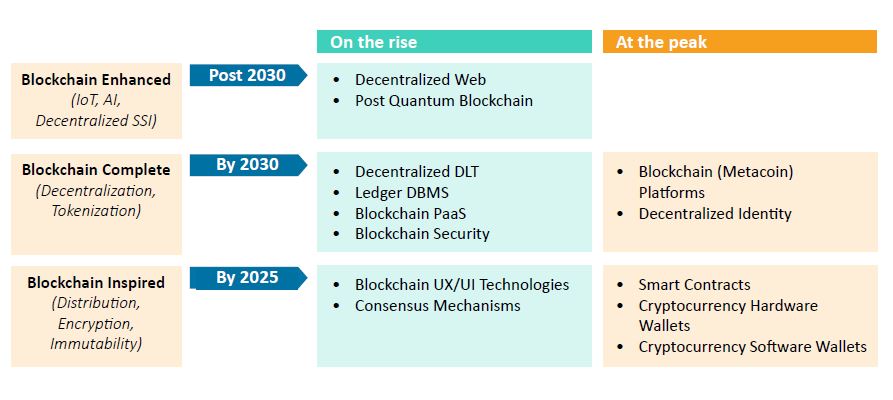 The TECHADE is all about ensuring a Blockchain Complete model as Gartner refers to it in its Blockchain Spectrum – comprising of all five elements including Distribution, Encryption, Immutability, Tokenization and Decentralization. By mid of the decade, Blockchain platforms will be scalable, interoperable, and will support smart contract portability and cross chain functionality.
How do you think Blockchain can help us in the current situation? Share your thoughts and stay tuned for more on this topic and other emerging technologies.
Read our full section on TECHADE 2020 – Technologies driving global GDP in the decade to 2030 for more details.