How can India spur a self sovereign identity revolution?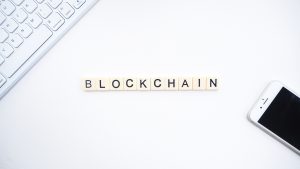 With the introduction of the 'Digital India' program in July 2015, the Government of India started its noble cause of transforming the entire gamut of public services and has come a long way since then.
The vision of the Digital India initiative is to make India a digitally empowered nation. It has given India the much-needed thrust to embark on the digital transformation journey. India's internet user base continues to grow and has surpassed the 500 million mark, according to a newly released Kantar IMRB ICUBE report. The scale of digital adoption in the country is getting bigger and bigger, and so are the challenges associated with data privacy and security of individuals online. In the early days on the internet, a siloed approach towards identity may have been useful, but with more people getting online, identity risks and frauds are on the rise.
Gemalto, the world leader in digital security, has revealed that 945 data breaches led to 4.5 billion data records being compromised worldwide in the first half of 2018. Experian Identity and Fraud Report(APAC,2019) ​states​, "Eighty-nine per cent of consumers are aware that businesses are collecting and using their personal information and 63 per cent of consumers understand the risks involved with doing businesses digitally – resolved to think "this is the price I pay to do things digitally." Identifying customers often relies on the personal information they have previously provided such as name, email, and phone number." More than 80 per cent of consumers, the report highlights, have voiced concerns about transparency about how businesses are using their data.
The identity silo puzzle can be solved by a digital identity owned and controlled by individuals. A completely scalable self-sovereign identity needs an open-source distributed network. With the emergence of platforms like Hashgraph, this is achievable. Using the existing Aadhar and India Stack platform, India can genuinely spur a self-sovereign identity revolution. IndiaStack ​" is a set of APIs that allows governments, businesses, startups and developers to utilise a unique digital Infrastructure to solve India's hard problems towards presence-less, paperless, and cashless service delivery. The Open API team at iSPIRT has been a pro-bono partner in the development, evolution, and evangelisation of these APIs and systems." DLT(Distributed Ledger Technology) can help in bolstering the "Consent Layer" of India Stack and democratize the data market. The Aadhar infrastructure, when married to a blockchain platform, can empower Indians digitally, in the most real sense.
The Absolute Markets Insights report suggests that the Global Blockchain Identity Management Market is poised to grow at a CAGR of around 55% by 2027, thanks to an ever-increasing demand for decentralized identity management infrastructure. India can play a pivotal role in shaping the global blockchain identity landscape.
---