How the lockdown fuelled Automation?
Washing Machine versus Hand Wash
The washing machine adorns my house by occupying considerable space in the kitchen. Yet, elders in the house preferred hand washed clothes because 'haath se dhoney par kapde zyada baariki se dhulte aur saaf hotey hai'(the hands do a better job at washing clothes leaving them cleaner than what the machine may not be able to achieve).
We're talking of BC (Before the COVID crisis) when the machine was left lonely, only to be turned to in case of emergency or when bedsheets were to be churned.
Little did we know that this loner would soon become our best buddy through the COVID lockdown period effortlessly simplifying the washing and semi-drying process thereby leaving us with more time to focus on other chores. Left with no other alternative of human help, and in need of buying quality time in the day for other activities we gracefully embraced Mr Machine.

Embracing a readily available solution. (Image by Jonas)
The solution existed. It was only a matter of time for us to use it fully.
The Struggle is Real
In pre-COVID times, automation may have been considered only as a means of gaining a competitive advantage, or innovation. Automation adoption struggled on account of :
resistance to change,
opposition from workforce,
minimal incentive for automation adoption, and
different priorities1
The crisis forced organizations and individuals to re-evaluate the use of automated tools and machinery as means of survival or move beyond their limitations. It also brought to the forefront, new dynamics and priorities that will have a lasting impact on the nature of automation adoption in the post-recovery environment.
Early Adopters
During and post the lockdown, automation has been heavily tested and implemented by several organizations.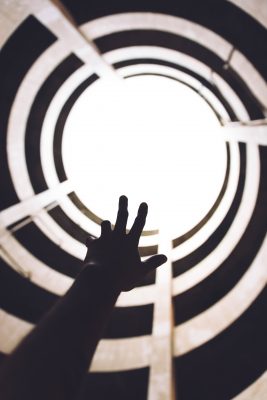 The lockdown forced leaders to push limitations and adopt automation. (Image by logan-fisher)
I. Take the Automotive Sector for example. In a press roundtable discussing the post COVID impact, Vinod Aggarwal, the MD and CEO of VE Commercial Vehicles pointed out the resistance from team members to adopt digital means for reviews or dealers to focus on digital retail. "They preferred being physically present or talking face to face, but the lockdown has left no other option but to adopt the digital route. Furthermore, the lockdown has provided us with an opportunity to think about and consider adopting IoT and AI," he emphasised.2
II. Cairn, an Indian oil and gas plant adopted automation and digitisation amidst this crisis and have reportedly been able to keep up their production of 1.6 lakh barrels of oil per day, as against 1.8 lakh barrels with less than 1/3rd of their workforce keeping up with the quarantine measures.3
III. The adoption by government agencies too has been remarkable. Especially in areas such as drone-based medicine delivery, to ePass generation for essential services personnel, to basic essential goods and services. The Indian Railways for example, was able to reap 20% increase in efficiency by deploying MDCplus, a real-time machine monitoring and manufacturing data collection system developed by Zyfra, a Finnish-Russian digital solutions provider.3
The Washing Machine is here to stay
The ongoing torrid times have been unprecedented and call for re-engineering. Key stakeholders need to come together to make wiser decisions by reorganizing the structure with a blend of automation and manual labour.
The global and Indian industry will require concerted attempts to recover from the aftermath of the crisis, and in this process, may find itself at a crucial tipping point of mass-transition towards wide-scale automation adoption(Check out the full report here).
As for me, well the washing machine is here to stay and definitely won't be a loner sitting jobless in the corner!
It just finished its job and while I rush to fully dry the clothes outside, do share how the lockdown fuelled automation for you in the comments below?
References
COVID-19 – Tipping point for automation. (2020, April 15). NASSCOM Community |The Official Community of Indian IT Industry. https://community.nasscom.in/communities/covid-19/automation-impact-on-jobs-assessing-possibilities-of-greater-automation-and-more-jobs.html
YouTube. (n.d.). YouTube. https://youtu.be/1Ep6g2QXLME
Accelerating automation in industries post-COVID-19. (n.d.). Investment Promotion and Facilitation Agency | Invest India. https://www.investindia.gov.in/team-india-blogs/accelerating-automation-industries-post-covid-19