Leveraging Immersive Technologies for India's Industry
The promise of Virtual Reality is not new. For decades science-fiction writers have been imagining alternate and digital realities. We've seen it in film as well, with "The Matrix" being a well-known example. Over the past seven years, the Virtual Reality industry has gone from fiction to reality.
The industry has seen an exponential growth in its technological development, and is expanding beyond "just" VR. With developments in related industries such as Augmented Reality, Mixed Reality, AI and computer vision, the domain of VR has evolved into the broader domain of "Immersive" technologies.
It has developed from niche to an industry where Immersive technologies are reaching companies and consumers at an ever-increasing pace. As Facebook-founder Zuckerberg recently shared with shareholders about their newest "Quest"-VR-headset: 'Quest is selling as fast as we can make them'.
Growing hardware sales are a positive sign for this still-emerging industry. However, hardware by itself does not mean that much.
In 2017, WeMakeVR's Avinash Changa spoke at the International Film Festival of India. At the time the Indian film industry was exploring new ways of storytelling through Immersive technology with various Indian professionals dipping their toes in the virtual waters. Since then awareness has significantly increased, but widespread adoption in India has been comparatively slow. In 2018, Analytics India magazine, listed limited hardware availability as one of the key reasons for the slow adoption in India.
Now, in the latter half of 2019, we've reached the point where hardware has reached a good balance between affordable price-point, high-quality hardware and a user-friendly device. The remaining key factor in widespread adoption is content; in step with technological progress in the field, we are also seeing adoption of applications that gives us
enjoyment, increase productivity, stimulate creative thinking, the list goes on. Applications that go beyond entertainment, but actually strive to improve quality of daily life.
Companies in the US and Europe are adopting these new technologies not simply because they want to innovate, but because they are seeing actual tangible positive impact on their businesses. Companies such as Walmart, Boeing, UPS, NASA, are seeing costs of onboarding and training decrease, information retention go up, and are discovering new ways to design services and produce products.
While corporations are leveraging the potential of Immersive technologies, consumers and their families are seeing the first steps of change; in some European countries virtual traffic safety training for young teenagers is being used in schools, as are programs that help teachers educate students in areas of environmental responsibilities, preservation of
cultural heritage, medical and surgical education, and many more. It is clear that the possibilities are only limited by our imagination and drive to look beyond our current preconceptions of what is possible and valuable.
From that perspective, the India market is in a great position; development of the Immersive technology industry in India is following a very similar pattern to the early stages of the European and US-markets. India can benefit from the learnings gained in these markets, and leverage that knowledge and experience for local industries.
Friday September 27th, Avinash Changa, founder and CEO of WeMakeVR, will speak at the NASSCOM Engineering summit and take you on a journey of exploration. In his talk he'll take you from the history of VR to the current state of Immersive technology and applications, leading to a brief glimpse into the future of possibilities and potential for corporations and startups alike.
About The Author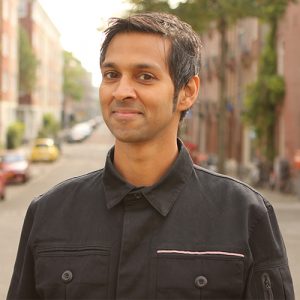 Avinash Changa, Founder and CEO, WeMakeVR