#LeadertTalk: Equipping Indian Students With Skills for the Future says Nagesh Singh, ED, Edunet Foundation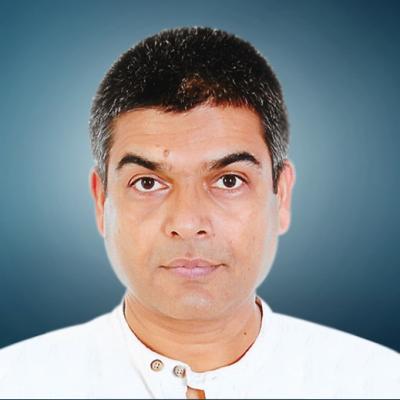 Mr Nagesh Singh has been working in a variety of roles across technology and business spanning more than 27 years. The colleges, for the most part, try to do a great job but there is a serious gap between what employers need and what colleges are able to teach. I felt there's a necessity to bridge the gap between industry and academia.
Please tell me about yourself
Our company, FICE Education, was started in New Delhi in 2008 and today has a national footprint that spans several hundred engineering colleges. The focus is on engineering education. Our curriculum spans new market relevant technologies like the Internet of Things (IoT), Artificial Intelligence (AI), Machine Learning (ML) and Blockchain, delivered experientially to engineering students to enhance their employment prospects. We help colleges set up laboratories around these new areas, train their faculty and co-teach their students. Every program is focused on project based learning where participants are encouraged to apply their learning in solving a local business or social problem. To participate institutions have to fund the establishment of labs in their premises, which we manage on a turnkey basis. They also need to pay us for our services.
What prompted you to start Edunet Foundation?
Around five years ago we took a look at the economic pyramid of the workforce. My team and I felt that there was something amiss somewhere. A large section of employees in the lower rungs of the pyramid is from government schools and/or industrial training institutes (ITIs). They perform traditional jobs but are not prepared for jobs of tomorrow. Most roles will transform into something that is technology-enhanced in the future. A very large part of our workforce is not prepared for that.
Edunet Foundation was set up to reach this audience that cannot afford our fees but without which, nation building at a large scale cannot happen. Edunet began in 2015 in Delhi. Then we shifted base to Gurugram. We also have a presence in Bangalore.
What are the innovative tools used to prepare people for industry 4.0 jobs, please give details?
We are an education and technology company and use a mix of methodologies for our work. Our curriculum is developed in house by our team of subject matter experts. Most of our work is done in new domains that have long term prospects. This curriculum is for face to face learning as well as for online learning through our learning management system that is made available to all participants. Assessments are key for evaluating student progress and the performance of our trainers.
How have you taken your vision forward and can you throw light on the training offered at the ITIs?
Edunet Foundation has a large team of content developers and subject matter experts. They work with our partner companies – technology giants – to conceptualize and develop the curriculum from the technology providers and the job market's perspective.
Our programs are offered to ITI instructors as well as ITI students. Our faculty development program equips ITI instructors with basic skills in new technologies that will have an impact on their trades in the foreseeable future. We run short-term and long-term programs in IT, Cloud Computing, AI and Blockchain for students where they experientially learn these technologies through our project based methodology. Short term programs covering core employability skills are also offered.
Through multiple platforms, we connect the trainees with local employers. Edunet works with local industry associations in all our areas of operations. Most of our students find gainful employment on course completion.
We have trained more than 4000 ITI faculty in the last few months alone on the basics of AI.
Can you share the experience of working with schools, both government and private?
We have worked with government schools across five states and addressed students from standard IX to XI. The focus is on helping students develop interest in science and technology. We also help them understand how technology can be a force for the good of humanity.
Unlike engineering students and ITI students, this audience is much younger. Our focus is on getting them started on a path of developing future skills and on using technology as a tool for the betterment of society.  We help students refine their long term career choices based on what is likely to happen in the future.
Schools typically give us one or two hours every week as an add-on to the timetable. Around 90% of the content is curated and delivered by Edunet.
In general, we have found school children very receptive to new technologies. We are heartened by their curiosity and their desire to experiment.
The infrastructure in some of the institutions has been a big challenge. Many times, we've had to donate laptops and LCDs to the education institution. Besides infrastructure, bandwidth in non-metro locations is another stumbling block. Online learning requires consistent bandwidth. What works for social media does not necessarily translate into something usable when it comes to learning.
Can you throw light on some of your partnerships and what are your plans for this year?
We work with leading global technology companies as well as top global universities. They contribute to our work with funding, technology resources as well as course curriculum and tools. Other than that, CSR fundraisers help us organize events and campaigns to raise funds.
We want to expand our portfolio of corporate partners as well as our circle of user communities. We have benefited tremendously from word-of-mouth publicity and hope that it will help us ramp up our initiatives.