Is Robotics a Revolution in Business Process Automation ?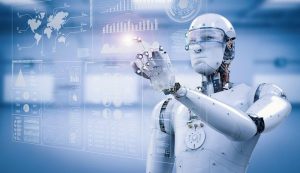 New Trends in FINTECH:RPA
Juniper Research has estimated that RPA revenues of about $1.2 billion by 2023
PWC says, "By using RPA, financial institutions are finding they can get the real-time support they need, and they can use staff more strategically,"
Roboadvsing and its application on BANKING industry !
WHAT IS RPA ?
The Fintech Revolution is a wagon wheel where RPA is riding as a shotgun. The question here is what is RPA?  RPA stands for Robotic Process Automation. It is the use of computer software 'robots' to handle repetitive, rule based digital tasks. The robots execute these tasks by interacting with applications and information sources in much the same way as human workers do.
WHAT JUNIPER RESEARCHERs and KPMG SAY ABOUT RPA?
According to a KPMG report, It would save cost potential up to 75% of the organization. In the financial services industry , it not only save costs but it would contribute so much to the bottom line. Juniper Research has estimated that RPA revenues in banking sector will reach upto $1.2 billion by 2023, which is a 400% jump between the $200 million RPA ranked in during 2018. How amazing it is?
WHY RPA IS IMPORTANT FOR FINANCIAL SERVICES?
As the name suggests the use of Robotics , but does it really require Robots ? The clear answer is NO !
It just involves a software application something like macros in Ms excel , which enables automation services like filling out forms ,underwriting process , merging and formatting data , copying and paste information , reading and writing databases and so on . According to PWC, "By using RPA, financial institutions are finding they can get the real-time support they need, and they can use staff more strategically,"
ROBOADVISING and its application
In terms of Fintech, the important application of RPA in financial services in this area is "Roboadvising" , which helps automate the financial advising and investment management. According to Juniper Research , by 2023,the roboadvising industry will have $4.2 trillion under management , at a growth rate of 60% per year.
According to PWC, "It can help with trade mismatches, management reports, and can be used for regulation of information , account management , asset servicing and data remediation which would aid "Know your customer" which is KYC efforts .
CAN RPA HELP BANKING INDUSTRY TO FLOURISH?
RPA will enable bank and finance companies to reduce manual reports, mitigate risks , offer better compliance and user friendly services to the customers. This would enhance the overall consumer experience. The best part is, it wouldn't increase any operational costs but with no additional infrastructure requirements coupled with its low-code approach . But how will it be impactful ? The primary objective of RPA is to assist in the processing of the banking work which is repetitive in nature.Although setting up of RPA is a bit of a process but once implemented correctly, it will do wonders. RPA will help Banking industry , in –
Automatic Report Generation
Customer Onboarding
KYC
Anti Money Laundering
Opening of New Accounts
Mortgage Lending
Loan Processing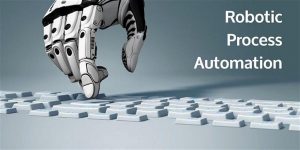 FUTURE OF RPA
Such services via RPA will benefit the industry as it will not only increase the efficiency but scalability , become cost effective , user friendly service will be provided , less risk , 24*7 availability , faster implementation and the best part Zero Infrastructure cost. It is contingent on business leaders and their ability to substantiate intelligent automation, orchestrate it as a transformation program, and address challenges on-the-fly, from ecosystem to strategy to talent.
BRIEF HISTORY
Palak Bhatnagar is a student , pursuing PGDM in Finance and Business Analytics at New Delhi Institute of Management , New Delhi . She is a finance enthusiast , a versatile person who likes to explore . She is a keen learner with an objective to learn and grow.
---