#TechFightsCOVID19: Smart, Portable and ICU-Grade Ventilators To The Rescue As Global Shortfall Causes Worry
As India braces for a three-week lockdown, its go time for the technology and healthcare sectors in addition to the governments. Even as cases rise steadily in India, authorities and solution providers are working relentlessly on solutions that could help hospitals deal with patient overflow.
In our ongoing series #TechForCOVID19, we have profiled companies working on automated hand hygiene solutions and telemedicine. Today's feature is on companies offering ventilator solutions.
The government of India recently announced a complete ban on exports of ventilators and other respiratory aid devices, while having initiated talks with automobile firms to begin manufacturing of ventilators.
India's capable startups come to the rescue.. yet again. There are many companies that are building ventilators. Here they are:
AgVa Healthcare: Building World's Most Economical & Smart Ventilator
Founded by: Diwakar Vaish, Dr. Deepak Agarwal
Location: Noida
Website: https://www.agvahealthcare.com/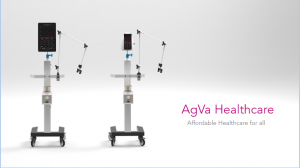 AgVa Healthcare: This Noida-based medtech startup claims to build the world's cheapest portable ventilator – its 1/20th the price of ventilators that are priced between 4-5 lakh per piece. The team is led by AIIMS neurosurgeon Dr. Deepak Aggarwal and robotics scientist Prof. Diwakar Vaish. Unlike regular ventilators, these products run on room air, and can be used to provide ventilation to patients at home. It can deliver 100% FiO2 when connected to Oxygen Source. The entire ventilator can be controlled by a capacitive multi-touch interface with a very simple control mechanism. Gesture control allows easy operation without much training. It also has Apnea Detection capability with volume guaranteed backup ventilation. The device comes with a warranty for up to 10 years covering all parts. There are already 600 such machines currently deployed across the country, now Vaish is aiming to quickly deploy around 20,000 of them in the short run. He has held consultations with the Ministry of Health and Family Welfare regarding how Agva ventilators can be deployed and they have asked for few changes to suit the needs of COVID-19 patients.
On March 28, news reports confirmed that Maruti has tied up with AgVa Healthcare to try and produce upto 10,000 ventilators per month, and additionally, support them with finance, approvals and permissions.
Diwakar Vaish, who was present at the Tech In Health Day in CoE Gurugram speaks about his product and its applicability.
Biodesign Innovation Labs: Developing a Smart, Life-Saving Portable Ventilator For Low Resource Healthcare Settings
Founded By: Gautham Pasupuleti & Adithya Pasupuleti
Location: Bangalore
Website: http://biodesigninnovationlabs.com/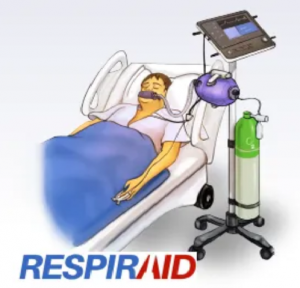 RespirAID: This is a mechanical ventilation device that is developed by Biodesign Innovation Labs to make healthcare accessible and affordable, and an ideal fit for low-resource healthcare setting especially rural, semi urban regions. It is an alternative for prolonged manual ventilation using bag valve mask devices and can safely deliver positive pressure ventilation to patients with need of ventilation. During the shortage of ventilators or within the transit of patients, RespirAID can be used until sophisticated ventilators are available. The device can save the lives of patients with respiratory illness, during emergencies, etc. The device is different from other ventilators with its novel functionalities, easy to use capabilities, portable solution for transit use, proprietary design and technology of data processing and affordable solution.
Listen to Adithya Pasupuleti's interview on why he built such a device for the poor.
If you are developing a tech-based solution to combat #COVID19 or are seeking such solutions for deployment, contact Sanjeev Malhotra (sanjeev@nasscom.in) or Shantanu Gaur (shantanu@nasscom.in)