Big Data Has Revolutionized The Logistics Industry! But What Exactly Is Big Data And How Has It Refined The Future?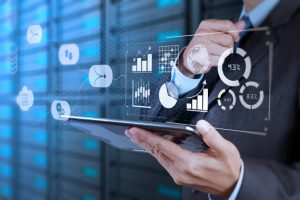 Advancements in technologies are initiating a realm of opportunities for profiting on big data in logistics and the advantages continue to progress. 
The achievement of global industries is based on the effective interpretation of past accomplishments and analyzing consumer data, which helps improve future customer satisfaction to enhance efficiency & reduce cost. 
Nowadays, logistics companies require quicker shipments with cost efficiency and time consistency. 
Data management is unlocking new capabilities across many different organizations and logistics is no exception. With the proliferation of smart devices and progress in transport automation, there has been a shift towards more diverse real-time data. 
This advancement is revolutionizing the process of managing supply chain networks and transport in logistics.
What Is Big Data?
Big Data refers to remarkably massive data collections, from various origins that are usually accessible in real-time. Such huge data can be processed with the use of artificial intelligence and that cannot be handled by traditional data processing systems. 
High-level analytical programs and deep learning algorithms can analyze this data to produce trends, patterns and business insights. Organizations in every sector are making efforts to accumulate accurate data-driven insight to deliver effective marketing decisions. 
Big Data takes professional drilling in order to reveal valuable information, which has enabled companies to make instant decisions and improve productivity.
The Importance Of Big Data In Logistics
The logistics industry is complicated with crucial sub-areas such as warehousing, shipping, transport, large inventory, package handling, and security that huddle collectively for actionable insight. Therefore, Big Data mining in logistics is a perfect technology for similar industries to implement a "data-driven" mindset within their decision-makers. 
The tremendous range of operations makes it challenging for the Logistics industry to obtain perceptibility across the supply chain and assure effective customer service. 
The implementation of big data produces several data points and immense potential to increase both delivery times and cost-effectiveness, to achieve greater visibility across the network.
Various Use Cases Of Big Data Analytics In Logistics
Easier Route And Capacity Planning
Optimization of Logistics has been accomplished effectively with more reliable services from weather data, GPS data, and road maintenance data. This set of Data is unhitching new capabilities across various organizations and logistics is no exception. 
Starting with a driver's route, one role for big data in logistics lies within active route planning – including updates to weather, orders, and traffic. Similar approaches have been used for capacity planning, where a supervisor can use predictive analytics to look into the availability of assets and resource allocation. The implementation of Big data has assured less wastage of funds by avoiding over usage of resources or manpower.
Better Management And Performance 
With big data analytics, it's now feasible to trace the location of every vehicle to produce updates over a likely time of delivery. With the expanse of sensors and tracking devices, not only can a customer keep real-time track but the logistics companies can additionally accumulate data from fuel consumption, engine performance and even driver health. The collected data can be processed and algorithms can render route selection or engine service, providing better fleet optimization, hence decreasing expense while also assuring safe and timely deliveries.
Easier And Smart Warehouse Administration
Warehouse supervisors, using data analytics, can address critical operational arrangements, resulting in seamless resource allocation, cost efficiency and more reliable warehouse management. The ease of locating goods in a warehouse has increased with the application of tracking sensors and warehouse robotics. This contributes to smart logistics and empowers organizations to develop their operation, reduce risks and manage quicker shipments.
The arrival and implementation of Big Data have not only revolutionized the Logistics services but also almost every industry out there. Big data analytics can help conserve time and expense, it can assist streamline the overall process, providing constant and quicker services.