Demystifying Tech for the TECHADE: Immersive Media
Augmented Reality (AR) and Virtual Reality (VR) – two of the most deployed Immersive Media technologies – will emerge from PoC and use-case driven adoption approach by 2020. By 2023, the set of technologies will see strong growth on the back of initial productivity and efficiency gains, employee safety, real-time knowledge sharing, and experience personalization.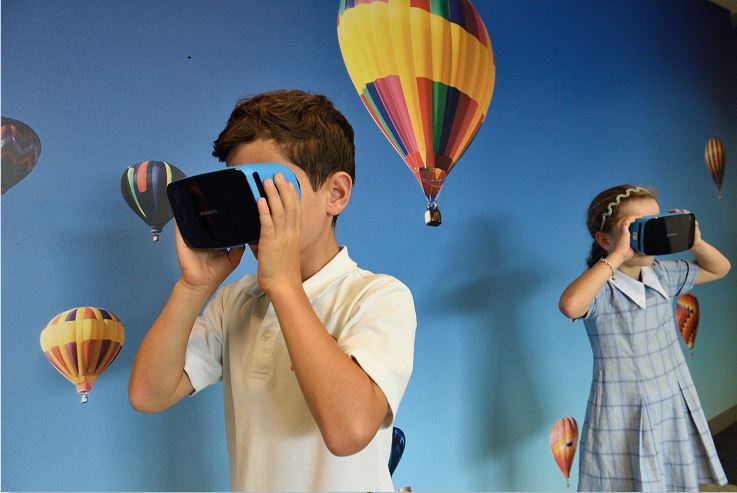 Source: Unsplash
Global State-of-the-Market for Immersive Media
As per IDC, the global AR and VR spend stood at USD 10.5 bn. in 2019 and is expected to reach USD 103.1 bn. by 2023. Significant implementation of the technology has been witnessed in media, discrete manufacturing, retail, entertainment and professional training, accounting for more than 50% of the overall global immersive media spend in 2019. Sectors expected to see the fastest growth comprise securities & investment services and banking.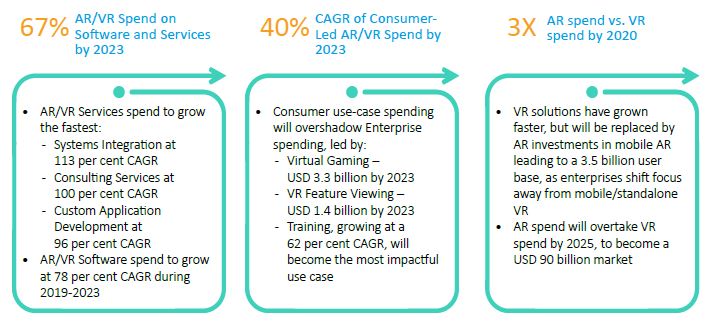 From a regional perspective, China is expected to contribute the most towards total AR/VR spend by the end of spend forecast, followed by US, Western Europe and Japan. Western Europe and US are also expected to display the fastest AR/VR spending growth by 2023, growing at CAGR of close to 100%. The post-COVID scenarios are yet to be evaluated in terms of investments.
Rise of Immersive Media amidst COVID-19?
COVID-19 has put the world on a standstill, with the travel, hospitality and entertainment industry being heavily impacted, virtual experiences will grow faster. As per WEF, the three things AR does very well is visualisation, annotation and storytelling.  With social distancing norms in place, physical spaces would no longer be the priority, the entertainment and cultural sector is thus transforming the way events, exhibitions and experiences were conducted for a digital-first audience. More importantly, Immersive media will change the way students learn. The COVID-19 pandemic has forced children to stay indoors and learn from home, and AR/VR based learning tools can be game-changers in this situation. The ability to see, hear, and touch possible realities through the power of AR and virtual experiences can stir our willingness to embrace the new world.
Adjacent market developments supporting Immersive Media adoption
Here are some of the key market developments that are driving AR/VR adoption.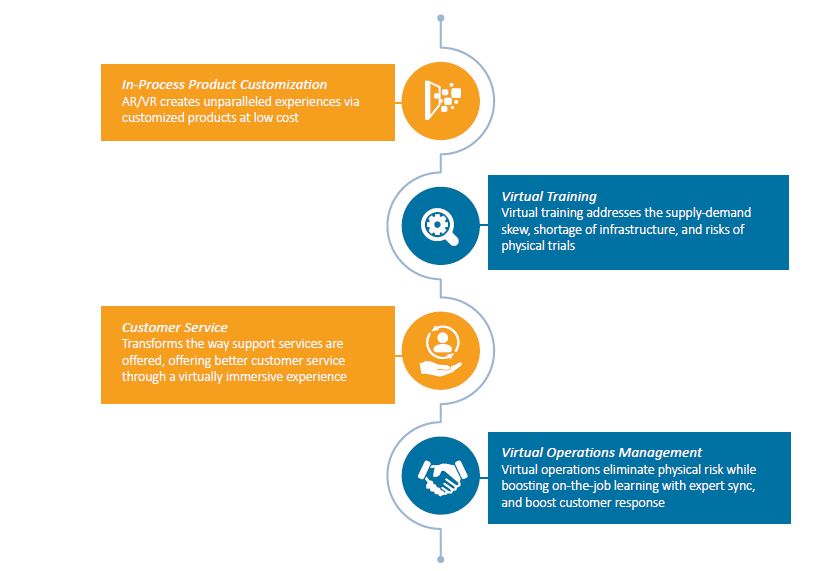 How do you think Immersive media will affect sectors amidst COVID-19? Share your thoughts and stay tuned for more on this topic and other emerging technologies.
Read our full section on TECHADE 2020 – Technologies driving global GDP in the decade to 2030 for more details.