Edge Computing: Towards A More Distributed Future
Edge computing is a rapidly emerging area of interest for companies in the ER&D, IoT, telecom, networking and cloud/datacenter sectors. Edge computing is an extension of IoT – devices that have smart capabilities (AI/ML, analytics, etc.) that can process data at the source of the data itself. This ability helps in reducing latency, optimizing cloud storage & processing, reducing data transmission costs and these devices are able to function independent of network & internet connectivity.
The global market for edge computing is growing at a CAGR of 54% (2018-2025) and keeping in mind the potential of this segment for India's tech sector, NASSCOM Research (@NasscomR) decided to work on a whitepaper with two objectives in mind:
Primer on What is edge computing?: An attempt to give a fairly comprehensive understanding of what edge computing is, so as to increase awareness of this emerging technology
Highlight what companies in India are doing in this space: Products and services being offered by service providers and startups
For this whitepaper, we spoke to both integrated players and startups in India to get their perspective on how this market is evolving, understand emerging trends and challenges. Important areas covered include player landscape with a separate focus on startups (a list of 25 startups focused on edge computing is included in the appendix), product & service offerings, application areas across verticals, companies strategies, GTM strategies and talent.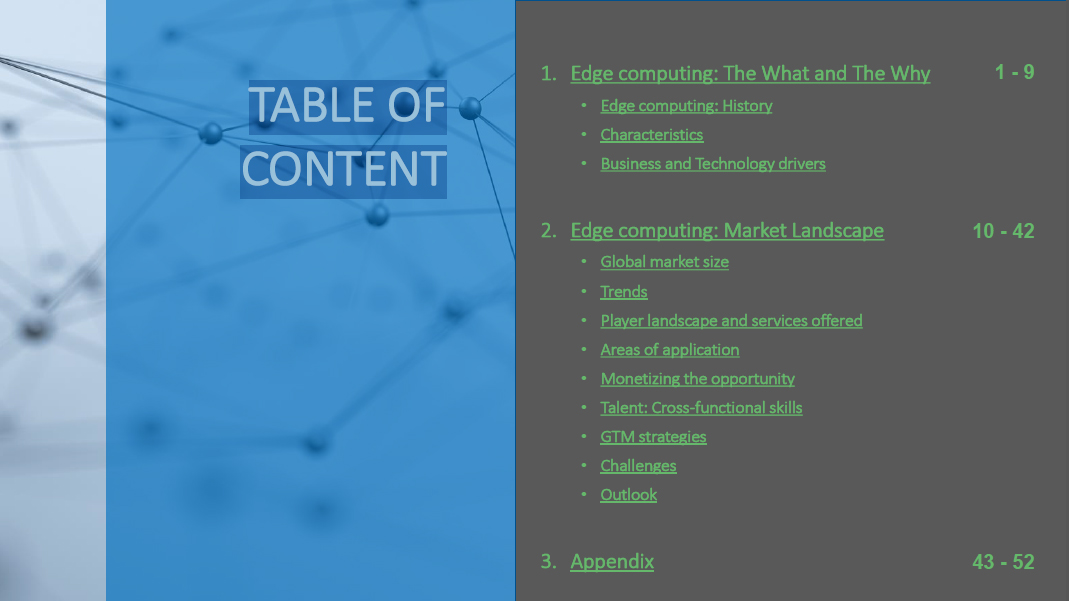 We hope you find this report useful. Please share your feedback at diksha@nasscom.in.
---