Transitioning into an Era of Smart Vehicles
The automotive industry is witnessing a shift from product centricity to experience centricity, thanks to an increasing emphasis towards telematics. Essentially, telematics refers to the monitoring of a vehicle and its performance on a continuous and remote basis. This is making vehicles more intelligent, engaging and connected, thereby allowing them to integrate into our daily lives – much like the smartphone.
The automotive telematics market is pacing rapidly and is expected to cross USD 98 billion by 2026. Three of the largest segments in this market are: Consumer Telematics, Vehicle Diagnostics & Insurance Telematics.
The New Gen Automotive Experience
The demand for consumer telematics is primarily driven by the need to transform the user experience through advancements in driver assistance, vehicle safety, and infotainment. Equipment, and devices from OEMs coupled with services are now being integrated with the automotive aftermarket to enhance choices and experiences for the users.
The aftermarket devices market for vehicle telematics services is now growing and integrating with in-car devices, smartphones, and remote maintenance service providers. GPS based location tracking, traffic alerts, remote locking/unlocking and navigation have already become mainstream. OEMs are now integrating the devices with Head-Up-Displays for drivers which display real-time information. Telematics also assists in keeping track of driving patterns. Maruti Suzuki has gamified this with its 'Suzuki Connect' service and gives a driver score out of 100 for each trip.
Car infotainment systems are being synchronized with music subscription platforms for an enhanced user experience. Not only do they link up with devices through wireless interfaces like Bluetooth, they also stream content on the move. The industry is also undergoing a tectonic shift with the foray of Google (Android Auto), Apple (CarPlay), Microsoft (Connected Vehicle Platform).
24×7 Health Monitoring
Auto racing teams were the first to deploy telematics to monitor the performance of race cars on track. Real time information on the vehicle stats like tyre temperature, fuel consumption, power output, braking efficiency, etc. is critical to ensure optimal performance.
Fleet operators and shared mobility service providers have also started levering the same technology to monitor the health of their vehicles. The idea is to enable preventive maintenance to minimize operational costs and risks of breakdowns. Vehicle telematics use data of vehicle usage and driver behavior to predict and set up maintenance schedules. Independent service providers like Spireon, Garmin, Zubie as well as telecom service providers like AT&T (Fleet Complete) and manufacturers like Mercedes Benz (Uptime) are offering these services. The data interfaces can be viewed on any screen, thereby maximizing usability.
Data Driven Auto Insurance
Telemetry data is turning out to be exceedingly beneficial for the for the auto insurance sector. Vehicle usage data is allowing insurance companies to assess vehicle related risks as accurately as life insurance companies who use medical data to assess an individual's risk profile. Insurance premiums can be decided basis this risk profile, thereby rewarding good drivers.
This data is also being leveraged to offer services like roadside assistance and emergency notifications to provide greater driver assurance. Insurance companies can also advise car owners regarding maintenance, weather/road hazards and driving tips, all linked to distances traveled, destinations frequented, vehicle performance and driving patterns.
In case of accidents, telematic data also assists in assessing damage more accurately and reducing time taken to process claims.
Technology Driven Future
The telematics market is entering a phase of high growth and innovation with the proliferation of use cases in personal as well as commercial mobility. OEMs are focusing on these opportunities to differentiate their offerings to enhance the overall automotive experience. It is undeniable that the early adopters of telematics systems will gain a measurable competitive advantage. However, market success in this highly complex field of connected vehicle telematics requires a combination of technologies that not many companies currently possess under one roof.
Source:
ABOUT THE AUTHOR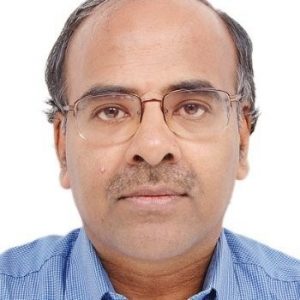 KS Viswanathan, Vice President, Industry Initiatives, NASSCOM