Leader Talk – In Conversation with Sanjay Jayakumar Founder and CEO of Ignitarium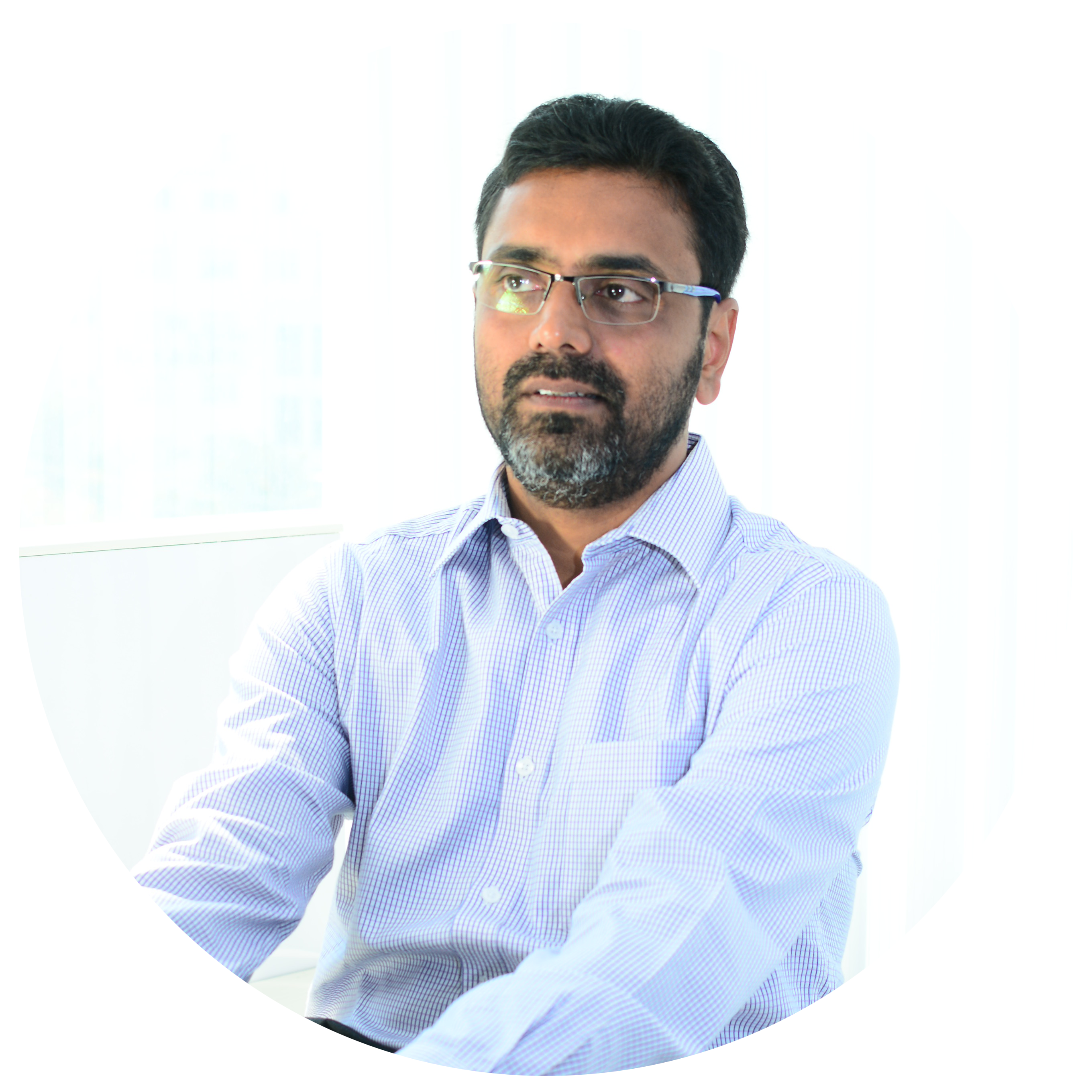 1. Ignitarium is a product engineering company and operates in the space of Semiconductor, Artificial Intelligence, Embedded Software and Enterprise solutions. Can you please demystify these terms and provide a simpler explanation for the common reader of this column?
We understand Semiconductor, and we help our customers build products, by engaging with them in different stages of product development and in different models.
For a more elaborate explanation on what we do, let me start with a brief background on the genesis of Ignitarium, and our journey thus far. In 2012, a few of us from the semiconductor design service industry came together to form Ignitarium, with an intent to provide value-based intervention in supporting the product development endeavors of prospective customers. Our immediate opportunity was in addressing an area that was increasingly getting ignored by the industry incumbents – semiconductor architecture and design. In this space, we could create reference-worthy successes right up-front. Through our team's strength in semiconductor, we saw a sure path for Ignitarium in helping customers choose the right semiconductor platform and build optimum and efficient software for any specific end-application. Towards this end, we expanded our capabilities around low-level software, multimedia, signal processing as applied to Image, Video and Audio. We further expanded into enterprise application development. Ignitarium was thus transitioning into a holistic product development partner for customers.
It is obvious that what is perceived as 'Value' today will soon become basic hygiene! Value being a dominant factor that drives our organizational philosophy, we kept upgrading ourselves constantly. We invested significantly in application of Artificial intelligence and Machine learning, on Image and Video data. We developed and deployed proprietary solutions in a couple of areas – a neural network-based defect detection platform and a digital adherence solution. AI / ML based Visual intelligence is a clear area of focus for the organization today, and we see exciting prospects for our organization in this space.
2.There is an image in the industry that compared to the traditional services majors, Ignitarium is a 'boutique' design house. Could you help clarify?
We are extremely happy to hear that our positioning is being noticed by the industry in this form. Our core business is indeed niche and very much in deep-tech space; here are some engagements that instances the same:
• Architected signal-processing heavy High Dynamic Range (HDR) hardware and software IP that are being shipped in millions of next-gen 4K/8K TVs and STBs
• SoC architecture for Level-4 and 5 targeted radar based ADAS chipsets
• Architecture of mission critical Deep Learning algorithms for the medical industry and custom implementation of the same in high-end FPGAs.
3. As we understand, you operate in four verticals – Healthcare, Automotive, Industry 4.0 and Consumer Electronics. What are some of the learnings for you from each one of these? Any unique traits that you have observed? Some interesting case studies would help.
There are certain common technologies and areas of expertise that is leveraged across all verticals that we operate in. In addition, there are specific skills that we bring to the fore, which allows us to work on core areas for our customers. We see that our customers really value us for these niche capabilities. For example, our expertise in functional safety for the Automotive domain, signal processing and deep learning in Industry and Consumer Electronics segments, etc.
Product development in each of these verticals have a different rhythm and set of priorities. We have to adopt best practices for our customers and align with the development lifecycles to ensure successful execution. In Healthcare and Automotive, where the development lifecycle is long drawn out, factors like quality and standards compliance are given the utmost importance, whereas in Consumer Electronics, time to market is more critical for our customers.
Of late, we are observing convergence and cross leverage of core technologies across certain verticals, for example, A.I. technologies like neural networks, evolving wireless connectivity standards, cost effective implementations on FPGAs and ASICs and integration into Enterprise frameworks. Experience in these new technologies is hard to come by, even within our customer teams. So, it has become imperative for deep-tech companies like ours to continue to invest in new technologies to stay ahead of the game and be able to provide that value-add to our clients.
4.Please tell us how you collaborate with other stakeholders in order to create better-suited solutions. Also, your thoughts on the ecosystem in India.
We emphasize a lot on partnerships to be able to provide a more complete and effective solution to our customers. In the VLSI space, we work closely with FPGA companies, EDA vendors and also with consultants who have deep expertise in certain areas of design. Ignitarium is part of the partnership programs of Xilinx, Intel FPGA and Lattice. On the software and system space, especially in the A.I. domain, we have been successful in creating deep partnerships with leading semiconductor companies like Nvidia and Renesas. It is more of a symbiotic relationship, where both sides help each other secure business from mutual customers. We work with many OEMs (camera, compute hardware vendors, etc.) and design partners who complement us, from across the globe to deliver solutions to our customers.
Our association with Nasscom and start-up enablers like Maker Village and Kerala Startup Mission has given us much impetus on to the global stage. The networking has helped us get interesting business leads as well as some encouraging enquiries from the investment community. We are very clear about our areas of strength, and we strongly believe that partnerships that complement us is very critical for our growth.
5. Correct me please, if I am wrong. But your Leadership page is an all-male affair? Your thoughts on gender inclusivity and in general, women's participation in this niche segment. Any thoughts you may like to share on increasing women's participation.
I think it is more of a mere coincidence that all members of the Management team are men today. If we look at the functional teams too, the picture starts to tilt. HR and Marketing functions are led by able lady leaders, and both functions have all-girl teams. Our Technical Architect team has a strong and healthy representation of talented ladies. On the overall engineering numbers, roughly 32% are women engineers. At entry level, the ratio seems to be more even in recent times; for instance, the gender ratio among new college graduates and interns this year is roughly 1:1. We do not, as a rule, however, make any conscious effort to maintain any form of gender representation ratios. Like most other companies out there, we also believe that team selection should be based purely on merit.
I do acknowledge that ladies tend to get into work-break situations. And it is unfair if such situations handicap them from expressing their talents and capabilities. Hence, from day one, we have maintained work policies that offer various forms of flexibilities. Also, I am proud to say that at Ignitarium, we have happily enabled many successful cases of ladies getting "Back-to-work" after long career breaks and doing amazingly well!
6.Your thoughts on talent. What kind of partnerships / collaborations have you established with specific T-colleges to ensure best-in-breed talent is recruited and a steady talent pipeline is sustained? Top 2 – 3 skills / characteristics you seek?
Talent is the single most important factor that determines our ability to succeed with our customers. In today's competitive landscape, hiring and retaining talented engineers is a challenge second to none, and we spend a lot of our organizational energies to address this challenge. On experienced hiring, we have a competent team that addresses our requirements in as proactive a manner as possible. While we leverage usual recruitment channels, we have seen that the most effective method is referrals by our own employees. Typically, we hire good experienced engineers in Semiconductor design & Verification, Embedded software, Signal processing, AI / ML, Enterprise & Mobility.
To induct fresh talent, we work with a set of campuses, across South India. We typically engage final year students through internships; this gives us an opportunity to guide and nurture the interns and get them readied to face real industry situations. Over the years, we have built an excellent training methodology encompassing classroom sessions by experienced engineers, computer-based training modules and hands-on exercises which enable streamlined and efficient induction of fresh engineers into the system.
7.Your future pivots – what is it you are betting big on?
Our engineering design services business continues to see healthy traction and growth and in the next 18 months to 2 years, we will strive to be the best available alternative for our Customers in each of the areas that we represent.
On the products and solutions that we are developing, we have made good progress with our Defect Detection platform and Digital Adherence system.
We will be enhancing our edge-to-cloud Scalable-AI architecture to address audio, video and 'signal' driven Deep Learning solutions for large-scale industrial deployments. With the healthy business opportunity pipeline that we are seeing for these products, we are gearing up for our next level of scaling, and we will seek external intervention for managing the scale-up.