Leader Talk: Interview with Ashish Saxena, Director of AKS IT Services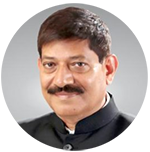 Ashish Saxena, Director of AKS IT Services
The government's stated vision of a 1 trillion digital economy by 2025 is ambitious but achievable, if we get the building blocks right. Of these, the one of cybersecurity is a curious one. Arguably, it is the greatest threat to the avowed vision but at the same time companies like AKS IT Services are doing remarkably well to address the challenges and provide a hot-bed for talent incubation to nurture multi-dimensional expertise in digital technologies (particularly in AI & ML). As per NASSCOM study, the IT industry will require at least a million cyber security professionals by 2025.
Your insights on the Domain of AKS IT Services?
AKS IT Services which was founded in 2006 provides security solutions for enterprises in four areas – Auditing, Compliance, Forensics & Training. Data explosion is a reality that all enterprises have to deal with and to derive intelligence from it, deep tech like AI plays a crucial role. It leads to identifying new growth segments, cutting down losses, spotting anomalies and avoiding repetitive snags. Very briefly, let's look at what some of the segments that AKS IT services is serving.
HaltDos, a Subsidiary of AKS IT services, is an IIT Delhi incubated Product Startup, founded in 2015. It offers enterprise security solutions with its DDOS (Distributed Denial of Service) Mitigation and Web Application Firewall (WAF) products. These solutions use state of the art Machine Learning & Artificial Intelligence to automatically detect and accurately respond to attacks in real time – thereby reducing dependency on human effort. The solution uses a multi-layer mitigation approach to detect attacks all the way from Layer 3 (network) to Layer 7 (application) attacks and is capable of handling large volume traffic in multi-Gbps with an induced traffic latency of less than 80 micro-seconds. Every packet passing through the solution is given a "suspicion" score based on its likely hood of being part of human activity driven traffic or malicious automated traffic. The solution makes use of various techniques such as network behavior analysis, application behavior analysis and heuristic techniques in determining the suspicion score. A higher score is an indication of automated traffic. Packets with very high score are dropped and not allowed to enter the network. Thus, ensuring that legitimate users can always access an enterprise' web services – any time, all the time.
"There are no shortcuts in ensuring cyber security; minor slippage can lead to a disaster."
Securing corporate websites is yet another service which is offered. A "Fit for Hosting" certificate is issued to audited clients which means that the vulnerabilities have been audited and suitably addressed. Since 2006, the company has issued 8400 such certificates. I asked him, "How much time does it take to certify corporate websites?" A static website takes about a day but for a dynamic one, it depends on the number of entry points, professional charges in his experience can be anything between 25 k – 2.5 lakhs.
Computer forensics tools and techniques are deployed to investigate financial and other white collar crimes including fraud investigations. In the area of forensics, there are three aspects to such investigations – technical, legal and ethical. AKS IT Services has even aided ED crime investigations in a significant manner.
AKS Institute is the training arm of the company. It offers certified courses which prepares the next-gen security professionals – Certified Ethical Hacker, Certified Information Systems Auditor (CISA), and Certified Network Security Professional (CNSP) among others. In addition, Akash Memorial Charitable Trust provides free computer training to underprivileged children (7500 and counting), housewives and senior citizens.
"There is nothing like absolute security;  probability of compromise can be considerably reduced by using appropriate process, suitable technology and adequately trained manpower."
Your thoughts on how Organizational Culture shapes business?
Under the umbrella, there's a services arm as well as products. The DNA of these two segments as we all know are very different. At AKS, things work very well in a collaborative manner, the founder leading from the front. The services arm is client-facing so they have specific work hours. However, HaltDos has a typical 24/7 product development culture. It was most encouraging to know that the company invests at least 6 months in training people, till such time they can be classified as billable resource.
What are your Future Pivots?
Focus on products would increase. Especially, the global clientele. HaltDos is the first of its kind AI-based DDOS Mitigation product in India and has great potential to expand its global outreach. He remains very passionate and committed about Indian talent but laments that there aren't sufficient IPRs getting registered in India – though Indians are working for MNCs outside and doing cutting-edge work. There's a much greater need for Indian software products to get global recognition.