Innovate2Transform: How This Mumbai-Based Healthtech Firm Is Challenging The Radiology Status Quo Using AI
Mumbai-based healthtech firm Qure.ai is creating breakthrough Artificial Intelligence (AI) solutions to make healthcare more accessible and affordable to patients around the world. The company's deep learning based algorithms are already disrupting the radiology 'status quo' by enhancing imaging accuracy, providing faster diagnoses and improving patient outcomes. Recently, the company raised funds to the tune of $16 million, led by Sequoia India and supported by MassMutual Ventures Southeast Asia (SEA).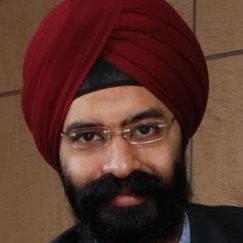 Chiranjiv Singh, Chief Commercial Officer, Qure.ai writes on the genesis of the company, its journey as a healthtech company and projects being implemented in Indian districts to support the healthcare system with technology measures.
Founded in 2016 by Prashant Warrier & Dr. Pooja Rao, Qure.ai develops deep learning algorithms that interpret radiology images and help identify a range of anomalies on X-Rays, CT scans and MRIs. The duo identified that one of the most formidable global health challenges today is delivering quality healthcare over the last mile to at-risk populations, which remains elusive due to lack of technology, infrastructure, and trained healthcare professionals.
Nasscom had recognized Qure as a 'game-changer' in 2018 with its innovative, high impact and cutting-edge AI solutions. In two years, Qure has come a long way- impacting more than 600,000 lives in 20 countries, across 200 locations. Qure's CE-certified automated medical imaging tools provide faster patient diagnoses while enabling physicians and radiologists to more effectively triage medical cases.
India, with its deficit of 600,000 doctors, struggles to provide timely diagnosis and treatment to the majority of its population in the rural areas. Qure's solutions bridge that gap by automatically interpreting X-rays and CT scans using deep-learning technology. The technology improves both accuracy and efficiency of the radiology function in traditional hospital settings and also makes leading-edge medical imaging services accessible to smaller, remote primary health care centers with limited to no in-house radiology capability.
Cutting across the AI hype
Despite being a curable disease Tuberculosis (TB) kills more people each year worldwide than other any infectious illness, with an estimated 10.6 million infected globally. India bears the highest burden with more than 2.6 million cases reported in 2018. One reason why TB has high morbidity is due to the gap between detection and proper treatment. But the global medical community is currently lacking effective diagnostics and nearly 1/3 of all TB cases go undetected. Qure's AI-assisted technology – qXR, is already starting to change this equation—and has become a valuable tool in the fight against the global TB epidemic.
For example, Qure works closely with NITI Aayog and the Piramal Foundation's Piramal Swasthya initiative leveraging advanced AI technology to make quality healthcare accessible to 25+ aspirational districts. Qure has also deployed its solution in UP and Rajasthan, and have helped more than 10,000 people already. The first of these deployments went live in a district hospital in Baran, Rajasthan which is one of the largest TB incidence states in India. Since deployment, qXR with the AI-enabled workflow has shortened treatment enrolment time from 4 days to less than 1 day!
The time taken by the hospital staff to refer for sputum collection of presumptive scans has reduced from 2 days to 2 minutes!
Working with International NGOs like PATH, Qure has been integrated into public TB screening programs. PATH's collaboration with community-based organizations has been developing the PPIA model (Private Provider Interface Agency) for Tuberculosis service delivery. In Maharashtra, Qure's chest X-ray solution was deployed at primary healthcare centers in Nagpur and it showcased a successful model for rapid and accurate TB screening. Symptomatic and at-risk individuals in small pockets and rural communities are being provided Qure's AI-aided Tuberculosis detection and diagnosis. The notified individuals are referred to the public health system for treatment initiation and completion.
Alternative uses for Qure solutions
Due to its versatility and ability to quickly integrate into any client users' existing software design or workflow, Qure's AI technology is applicable for virtually any healthcare setting. Our customers include major metropolitan hospitals, managed care medical centers, and government departments/ministries of health. Since Qure.ai's deep learning capabilities dramatically improve the time-to-diagnosis and aid in prioritizing cases, the technology is also well-suited to support small radiology departments in community hospitals, and also to assist teleradiology entities that typically manage thousands of x-ray images and scans (requiring prompt turnaround).
Take, for instance, an emergency care setting where patients need to be diagnosed for head injuries and internal bleeds. Qure head CT solution (qER) will enable radiologists to quickly evaluate traumatic brain injuries, stroke and other brain abnormalities in real-time and advance treatment to the most critical emergency care patients. In this manner, we are not only assisting radiology specialists to read images faster and better, but we're also using AI to improve overall healthcare outcomes for the patient.
What's next for Qure?
We just raised $16M in a funding round led by Sequoia India and supported by MassMutual Ventures Southeast Asia (SEA). We plan to use this new capital to drive geographical expansion, expand product portfolio and support regulatory clearances.
On the home front, we are committed to the cause of eliminating Tuberculosis and are creating a community of empowered healthcare workers at the grassroots level, by using technology. Through our latest initiative – Qure Global Health Prize 2020, we are recognizing organizations that are involved in reducing TB incidence through active case finding programs and providing them with our proprietary technology worth $50000 to help them screen individuals in their local communities using qXR. More details here: http://qure.ai/qghp2020.html
This is part of our ongoing series Innovate2Transform, where we bring to you the leaders of the industry talk about the latest in innovation, technology and trends in their industry sectors. 
If you want to contribute, write to sindhuja@nasscom.in. 
For more updates, follow NASSCOM CoE IoT-DSAI on LinkedIn, Twitter, Facebook, and Youtube