NASSCOM Engineering R&D Tech Series- MobilityNXT: Autonomous, Connected and Electric
December 17, 2019 @ 10:00 am

to

1:00 pm
Venue: Hotel Hilton, Chennai
NASSCOM Engineering R&D MobilityNXT tech-series is a half-day event, our goal is to bring together bright minds from OEM's, tier ones, Product companies, Engineering Services Providers, Start-ups to give talks on latest advancements in automotive technology to foster learning, provoke conversations that matter and create new relationships with other attending in order to find their next potential partner or avenue to explore. Click here to register.
Agenda:
Start

End

Topic

Speaker

9:30 AM
10:00 AM
Registration
10:00 AM
10:15 AM
Context Setting
Madhusoothanan; NASSCOM
10:15 AM
10:45 AM
Session – 1 : Automotive Electronics Design
The Challenge of safe and secure vehicle electronics design
Nagesh Shenoy, Global Practice Head – Automotive; Tech Mahindra
10:45 AM
11:15 AM
Session – 2 : Cybersecuity in the age of V2X
Challenges, constraints and considerations in Automotive Cybersecurity
Khushwant Pawar; Head, Cybersecurity Solutions Mobility, ETAS Automotive
11:15 AM
11:30 AM
Tea Break
11:30 AM
12:00 PM
Session – 3 : Can digital twining help overcome development challeges?
Automotive Function Development Challenges and Utilization of Digital Twin
Shantanu Sonar,
Head of Driving Functions, Engineering-ADAS Systems, Continental India
12:00 PM
12:30 PM
Session – 4 : Autonomus Driving – Reality?
A look into the world of Automated driving
Bindu Santha Philip; General Manager , Automated Driving, Robert Bosch
12:30 PM
1:00 PM
Disruptor Byte
1:00 PM
2:00 PM
Networking/Lunch
Speakers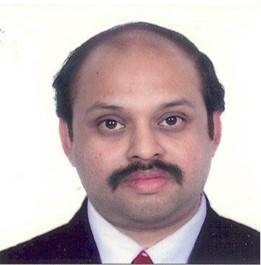 Nagesh Shenoy
Tech Mahindra, Global Practice Head, Automotive
Nagesh Shenoy has over 28 years of experience in Embedded systems product  and platform development primarily in the area of Automotive, Consumer Electronics and Avionics. He has built & managed highly technical competent global teams with managing the technology across the multiple geographic locations. Nagesh specializes in System Architecture and SW architecture, strategic technology roadmap planning, competency development, account mining and strategic planning support for business development. Nagesh also leads large development teams in India in collaborating with development teams US and Europe and has 2 patents in the area of DVD+RW standard and preventive e-call. He has also published papers at various forums- 2018-VDI conference, 5th international CTI conference, EmbedAsia. Proiorly, Nagesh had been associated with Daimler, GM, Hella & Philips.

Khushwant Pawar
ETAS, Automotive Head, Cybersecurity Solutions – Mobility
Khushwant heads 'ESCRYPT', the leading automotive cybersecurity brand at ETAS India. Since 2016, Khushwant is spearheading Automotive Cybersecurity awareness in India. He has been working closely with Indian as well as Global OEMs and Tier-1s to help them in addressing future challenges of Automotive Cybersecurity in the evolving connected vehicles market. Khushwant started his career at France Telecom, Sophia Antipolis France, on a business consulting assignment following management education in 2005. He joined Patni Computer Systems, Mumbai, India as associate consultant for product engineering services division. In 2009, he moved to Patni Computer Systems, London, UK and managed embedded solutions clients in Europe. Khushwant has worked closely with organizations from EMEA region during his association with Patni. Later he moved to Pune, India and joined ETAS India in 2013.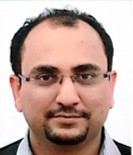 Shantanu Sonar
Continental CorporationHead of Driving Functions, Engineering – ADAS Systems
Shantanu has 17 years of experience in Automotive domain which varies from Service Providers to Tier1's. He has worked in various Automotive areas starting from ECU Reprogramming, designing and developing Diagnostic Tools for after sales, Body Electronics V&V and management experiences in ADAS, Infotainment and EV/HEV. In his current role in Continental, Shantanu is Heading Driving Functions India in Engineering – ADAS Systems, responsible for various ADAS algorithms. Prior to joining Continental, he took initiatives of building Autonomous Vehicle in one of a major service provider and since then he has been deeply involved in multiple aspects of Autonomous Driving from initiating a program from scratch till making the prototype vehicle run on its own.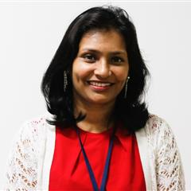 Bindu Santha Philip
Robert Bosch, General Manager , Automated Driving
Bindu has over 24 years experience in Engineering design and development. She has been with Robert Bosch for 8 years heading the team developing Automated driving functions as a General Manager. Prior to it, she had been working 5 years in Ashok Leyland as a senior design engineer in Engine R&D;
3 years in GE Medical systems designing large medical devices; 8 years leading design teams in Honeywell Technology Solutions Lab, in Automotive, Industrial and Aerospace applications.