#TechFightsCovid: FinTech Disrupts Corona
"FinTech is not only an enabler but the driving engine"
                                                                                                -Pierre Gramegna
While the coronavirus pandemic sweeps the entire world, governments' response to this international health crisis has worsened the global economy. Substantial lockdowns and social distancing measures are leading to tremendous unemployment spikes and numerous businesses are already seeing conspicuous loss of revenue and struggling to maintain their operations.
The shift in the payment habits amidst the covid-19 and post will be fairly visible in coming months. Now the focus is on how human touch or interaction can be done away with digital payments.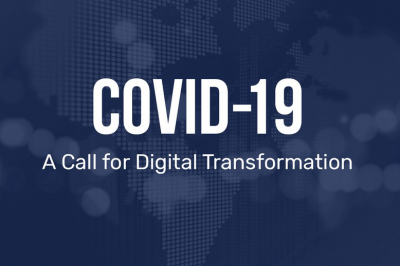 COVID-19 is trying its best to bring down the FinTech sector:
2019 seemed to be a year of rationalization for FinTech investments. FinTech investments in India nearly doubled to $3.7 billion in 2019 from $1.9 billion the previous year, according to a joint report by Accenture and CB Insights.
However, 2020 has not seen a very good start for the FinTech industry with the entire global economy being impacted by the Covid pandemic – the demand for FinTech services is after all dependent on the economic activity across the globe.
Research from McKinsey suggests that transactional services and revenues from payments will decline as spending decreases. This will affect the business model of many FinTech companies who depended on scaling up their customer base and making small profit margins from money transfer and payment services.
Particularly, FinTech companies that count on cross-border transactions, for example, from travel spending or international payments, will be more influenced as travel is prohibited and commercial restrictions on international trade inflicted. For.e.g. FinTechs like Square, which help businesses accept credit card payments could be affected negatively.
Combined with lack of funding, this may mean that several FinTech companies will fail or be acquired on a discount as FinTech valuations decline. This kind of conjecture may have indirect effects as consumers will be less likely to hold their investments or savings with smaller institutions that are more likely to go bust leading to a "FinTech run".
And the FinTech industry fights back: Key FinTech Initiatives:
Indian digital payments leader Paytm made its foray into the insurance sector. It announced a timely COVID-19 insurance plan which covers loss of pay, quarantine expenses, and treatment costs. Launched in partnership with Reliance General Insurance, the plan offers a maximum cover of ₹2 lakh.
Safaricom, the telecommunications company behind the region's leading mobile money service, M-Pesa, announced that it would waive fees on all P2P transactions under $10 for three months.
Sequoia Capital-backed Razorpay has partnered with Rentlite, a division of Featherlite, with corporate offers to enable people to rent office furniture for working from home.
Walmart-owned digital payments company PhonePe has also launched Corona Care, a coronavirus hospitalisation insurance policy, in partnership with Bajaj Allianz General Insurance.
Zaggle, a prepaid card services firm, has found its sweet spot in this unprecedented virus outbreak with its' contactless virtual cards
"Financial institutions have a lot on their plate: emerging competitors, shifting demographics, rising customer expectations, and changing regulations. Technology offers solutions, allowing financial institutions to cut costs and become more efficient at what they do.
But this is tricky because it is a classic 'limited time offer'. Most technology is not proprietary, so it is a bit of a race: if you blink, you might find that your competition has already built up advantages that are now harder for you to match.", PwC Financial Services Technology 2020 and Beyond
"FinTechs with their innovative tech-enabled solutions and strategic partnerships are looking to fight back corona and pave the way for the future digital economy 2.0 that can both survive and flourish amidst corona", – Shivani Aggarwal, Fintech Lead Consultant, NASSCOM
Our inference: FinTechs are all set to Disrupt Corona:
After studying the impact of FinTech firms and digital commotion on the banking sector, we can clearly say that now is the time to boost FinTech investments and bring several of these services to the vanguard of the economy.
With the onset of the COVID-19 crisis, it is time for investors to aid FinTechs whose services can increase customers' financial health. Digital transformation is even more crucial now across industries and economies.
FinTechs that come up with the right digital financial services at the right time in the current scenario will pave the way for the future digitised world and are definitely set for a huge growth.
What is your take on the future of the FinTech ecosystem?
References
Economic times.com
Accenture and CB Insights
BFSI Insights.com
Financial express
PWC Research
McKinsey Research
NASSCOM Research