Tips to Stay Resilient during Crisis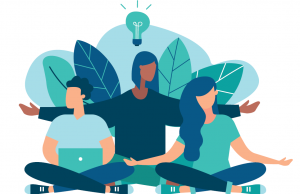 With what we are surrounded by right now, it is quite likely to cause a mental and an emotional wear. We all must stay resilient.
With the panic that has struck the workforce due to #coronavirus outbreak; it is now upon the leadership to really lead with example. Here is how I deal with situations:
Talking to a friendly face:
Talking always helps. Conversations help build a sense of purpose. The mind can't really focus when panicked.
Make leisure time a priority:
Sometimes, it becomes very important to take a step back and just relax. Leisure time is not a privilege, but a necessity.
Take up relaxation practice:
Relaxation techniques help reduce the stress and administer a sense of calm. A calm mind is active and creative.
Sleep – The best medicine that cures all:
Skipping even a few hours here and there can take a toll on your mood, energy, mental sharpness, and ability to handle stress.
Practicing these simple habits will help attain peace of mind.
 – This article is attribited to Mr. Sumit Sabharwal, Senior Director – HR, Asia/ India/ Costa Rica – CLuster, Fujitsu Global Delivery Centers