3 Reasons why Traditional Marketing is NOT Dead in this Digital Age
The rise of digital media has opened several new tactics to reach out to consumers and engage with them, which includes inbound marketing, automated mails, and so on. This makes many marketers to believe that   traditional marketing surely seems to be dead.
It seems very unlikely for a company today to still use traditional methods of marketing, such as print and television to promote their products and services.
According to recent statistics, in 2017, digital ad spend jumped to $209 billion worldwide reaching 41% of the market as opposite to TV ads that reached only 35% of the market.
However, traditional marketing is still here to exist and it is certainly not OUT yet. It is still used by millions of people today. Traditional marketing is often described as an approach with a sole purpose of getting the consumers to buy your product.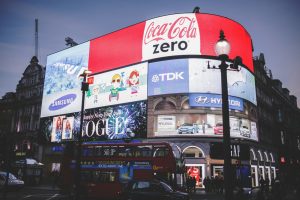 This is especially true for people who are launching new business or a new store or a restaurant. The goal in all of them is the same as most of them ask themselves, "How do I reach new consumers?"   So, with that in mind, traditional marketing seems far away from dead. Here are five reasons to prove this fact:
Diversification is important in business
As I mentioned earlier, if YOU are just starting out in business, then it is necessary that you engage in multiple marketing channels to reach out to your consumers. You need to create a marketing strategy in a manner that you DO NOT rely on just source for all your customer acquisitions. There will be some efforts that may be more successful than the rest and some may stumble out sooner rather than later.
Marketing collateral helps customers easily recognize you
And, when I say marketing collateral, I'm talking about business cards, letterheads, brochures, and many more. It is very important for any person especially those are just starting out to have a well thought out brand design and that carries across all of your marketing collaterals. This will not only help your customers to find you but it will also add an element of trust and respect in your business and it gives a personal touch to your business.
Print media is still here to stay
While digital media is huge and you may be able to get your targeted consumers to stagger on some arm of your online presence via Google search, traditional marketing can be more personal way to get your foot in the door. Many people still subscribe to newspapers and magazines and in fact, they still prefer reading these publications than reading them online even though they use smartphones. Print ads provide you with an opportunity to lay out a convincing message that directs people to your website or your product/services.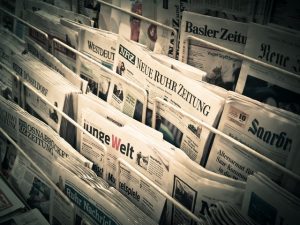 Conclusion
So, traditional marketing isn't dead but it is more evolving and changing. In addition, traditional marketing should be part of your comprehensive advertising strategy that includes content and social media marketing.
Both digital marketing and traditional marketing are two sides of same coin. That is why it is necessary that you should merge the digital marketing methods with those from traditional marketing instead of killing it. For instance, you can promote your online presence using traditional marketing channels or use QR codes to guide your customers from print media to digital media.
Therefore the moral of story is pretty clear – the growth of new technology does not necessarily mean the death of other, and this holds true for traditional marketing as well.