Why should B2B businesses focus on the customer experience?
Companies in the B2B space have paid scant attention to customer experience(CX). Customer experience has always been a critical focus of businesses with a B2C model. As more and more companies have started embracing digital technologies to stay competitive and agile, customer experience has gained significance for players across domains.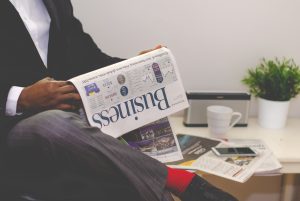 For a majority of B2B organizations, their strategy to ace competition hovers around pricing. They fail to acknowledge the utility of customer experience in their business models. Industry experts believe that companies should align customer experience, along with their stated business objectives and metrics.
A recent Gartner report emphasizes the need for according importance to enhancing the customer experience. The report highlights that "only 34 percent of B2B manufacturing brands with site search tools allow site users to filter site search queries. Only 26 percent of site search tools leverage auto-fill technology, while even less (24 percent) provide corrections to search queries. Leading B2B brands ace the basics and leverage best-in-class functionality to create a differentiated experience for B2B buyers."
With the rise of emerging technologies such as artificial intelligence and big data, managing customer experience is easy. Customer experience analytics can be leveraged to get actionable insights on behavioral, and demographic metrics in real-time. B2B companies should use Artificial Intelligence to improve customer experience. AI could help in predictive analytics and better product recommendations for businesses. Online marketplaces have begun using data-driven technologies to offer insights for delivering the best services at a competitive price, without compromising quality and efficiency.
Today, there is an unprecedented surge in the number of buyers turning online in the quest for better products and services. Their purchase decisions are primarily influenced by the messaging, and therefore, companies should employ intelligent tools to make the user experience better for its vendor partners, sellers, distributors, and retail customers. All leading organizations leverage the best-in-class tech to produce customer experience par-excellence.
Putting the customer at the heart of the business strategy is getting prominence. It will be the only differentiator, especially when companies have to suffer the brutal onslaught of price wars. Price advantage will fade into irrelevance if the customer experience is abysmal.
Steps to improve customer experience:
a)Build a customer-focussed work culture — Organizations need to reimagine their work culture and make it customer-centric. A customer-friendly approach should be enshrined in the company's vision and mission to ensure the success of CX initiatives.
b) Employ self-serve tools — When businesses decide to scale, workloads, more often than not, pull down service levels, and impact customer satisfaction adversely. Self-help portals are useful in managing customer experience efficiently and minimize workloads too.
c) Dedicate a unit/team for Customer Experience Management — The team responsible for Customer Experience Management(CXM) has to work in tandem with multiple departments such as sales, marketing, operations et al. A continuous and seamless communication is needed across these multi-disciplinary functions for differential customer experience management.
d) Go omnichannel — Go for an omnichannel, rather than multi-channel, approach that allows customers to interact easily with you to improve customer experience. An omnichannel approach removes disjointed systems and interaction silos. Managing customer experience becomes easier if you adopt an omnichannel strategy for your business.
e) Incentivize your engaging customers — You can offer discounts, freebies, reward points, etc. to your customers for their engagement. This will lead to customer retention, and with better service levels, you can gain their loyalty.
f) Customer Experience Innovation — Put yourself in the customer's shoes and always keep customers perspective in mind while dealing with their issues. Work on innovative solutions to improve the customer experience. Solutions driven by innovation can bring down costs and usher efficiency as well.
Today, business landscape is undergoing a seismic change. New battle lines are drawn every day.Prioritizing customer experience is bound to give much needed edge to B2B businesses to stay ahead of the competition.