Top 7 tools for employer branding
Have you ever thought of why should only recruits work hard to get their desired job?
Why don't organizations work hard to get their perfect candidate?
Amidst such strenuous competitions between organizations and the availability of a large workforce. Organisations are also forced to work no the question of  "How can they attract, retain top talent from the pool of candidate?" Employer branding comes into the picture in response to such a question. Strategy for employer branding should shoot from meticulous research on what the employees look forward to, what we called "drive". Employers need to scrutinize the motivation level of today's generation to get a direction to work on an employer branding plan.
Building strong employer branding
Employers video
The quickest and most effective way to associate with employees is through "video". The catchiest video, are those which have the employers experience in it. It is important to create a feeling of belongings from the very first step to make the top talent choose their organization. Video from internal employees sharing their  Experience will give more closure look to new candidates. It is important to capture these videos in authentic and innovative ways. The organization can go forward with a video sharing of all the perks that the organisation provide to the employees.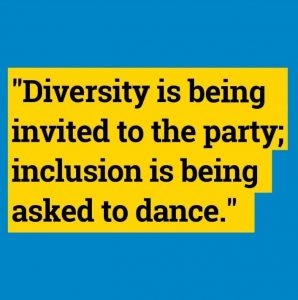 Use of VR
Providing recruits with virtual reality experience to give them the real taste of workspace, cafeteria, cubicles and organizational culture. VR helps companies to stand out from their competitors where without being physically present at the office employers can provide the candidate with real-time office experience.
Organization career page
Many companies are judged, based on the type of career page they have. Research shows that two-thrid of job applicants visit the company career page. Career conversion rates play an important role in employer branding where ' the average career page converts at around 18%, meaning a quality career page can get more potential hires applying.' An ideal career page not only provides candidates with the vacancies but also familiarizes candidates with the companies culture and perks being provided. A creative and informative career page achieves a major chunk of the employer branding goal.
Example:- "Hotjar" is a leading European tech startup in conversion rate optimization. It fulfils the ideal career page requirement, with a culture segment, perk segment and the picture of togetherness in the company.
An open day
Organizations can "open a day" for others to visit the company where candidates need to register first. A great activity to give new applicants a sneak-peak of how a workday looks like in your company. Few employees can be selected to interact with the applicants.  Important point to keep in mind, to have this as an effective employer branding activity to be authentic and not a counterfeit image of reality.
Family reunion
A great source for internal employer branding is dedicating one day for the employee's family. Employees often have this desire to bring their family members to show their cubicle, where they work, and their work environment. Companies can plan some activities to bring them closure this day and let the family member have an insight to employees working as close as possible.
Example:- TATA motors family day is one such finest and wonderful event.
Behind the scenes
Social media is a very powerful source of information for the new as well as existing employees. Posting pictures of "behind the scene" at the workplace, showcase the amiable and flexible nature of the organization. Any platform like Instagram, Facebook, LinkedIn or Twitter as well can be used to bridge the gap between the employees and the organization.
Campaign
Each company has its brand philosophy. Companies can turn their brand philosophy into actions through campaigns.
Example:- Brand philosophy of TAJ revolves around three pillars:- trust, awareness, and joy. During COVID-19 it can be seen how they are turning this brand philosophy into actions through the initiative of providing all the hospital staff with free food and free stay.
Campaigns supported by various companies at this crucial time will act as their employer branding post-COVID-19.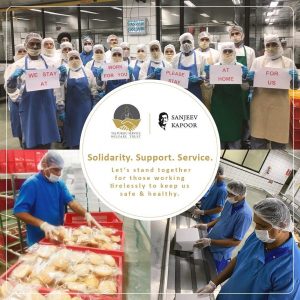 An indelible case of 26/11 attack on TAJ Mumbai
Every company thrive to make their employer branding such that the employees become part of the organisational culture itself. But many fail to achieve this and some like TAJ sailed through:-
This petrifying day became the epitome of such a culture where the internal staff selflessly rescued many guests and saved their lives.
This was the result of the culture embedded in them. The guest was overwhelmed by employee's dedication to duty and their spontaneity restaurant and banquet staff rushed people to safe locations such as kitchens and basements.
Telephone operators stayed at their posts, alerting guests to lock doors and not step out. Kitchen staff formed human shields to protect guests during evacuation attempts.
24-year-old banquet manager, Mallika Jagad, guest relation executive with the HLL gathering stopped any of the members going out and volunteered 3 times to go out and get stuff such water or something necessary when the situation outside the hall was very explosive and she could have been easily the target of bullets.
TATA gestures- post the horrifying event:-
The relief and assistance was extended to all those who died at the railway station, surroundings including the Pav-Bhaji vendor and the pan shop owners
During the time the hotel was closed, the salaries were sent my money order
A psychiatric cell was established in collaboration with the Tata Institute of Social Sciences to counsel those who needed such help
The thoughts and anxieties going on peoples mind was constantly tracked and where needed psychological help provided
Employee outreach centres were opened where all help, food, water, sanitation, first aid and counselling was provided. 1600 employees were covered by this facility
Every employee was assigned to one mentor and it was that persons responsibility to act as a single-window clearance for any help that the person required
Ratan Tata personally visited the families of all the 80 employees who in some manner either through injury or getting killed were affected.
A 4-year-old granddaughter of a vendor got 4 bullets in her and only one was removed in the Government hospital. She was taken to Bombay hospital and several lacs were spent by the Tatas on her to fully recover her
What is unique is that even the other people, the railway employees, the police staff, the pedestrians who had nothing to do with Tatas were covered by compensation. Each one of them was provided a subsistence allowance of Rs. 10K per month for all these people for 6 months.
"Don't Build the Porch Before You've Built the House"
Key to successful employer branding is the correct and strategic implementation of the plan. To take any of these ways forward HR needs to audit all the resources required to contrive these ways.
References:-
https://blog.recruitee.com/best-career-pages/
https://harver.com/blog/best-career-pages-2019/
https://eventory.cc/blog/top-10-employe https://business.linkedin.com/talent-solutions/blog/employer-brand/2018/ed-nathansons-tips-for-building-your-employer-brandr-branding-examples-and-how-to-use-them-in-your-strategy/
BRIEF PROFILE
Dr Amit Nagpal is President, Bloggers Alliance and also teaches Digital & Social Media at NDIM and BIMTECH.
Kirti Kumar is a budding HR professional currently pursuing PGDM in HR and Marketing at New Delhi Institue of Management. She looks forward to opportunities that can hone her skills. She is agile in her attitude with versatility in her action.